Watch Lok Sabha right now!!
Speaker is passing Ministry budgets one after the other while other members are going crazy!
ZERO discussion on the Budget. ZERO!
#sansadwatch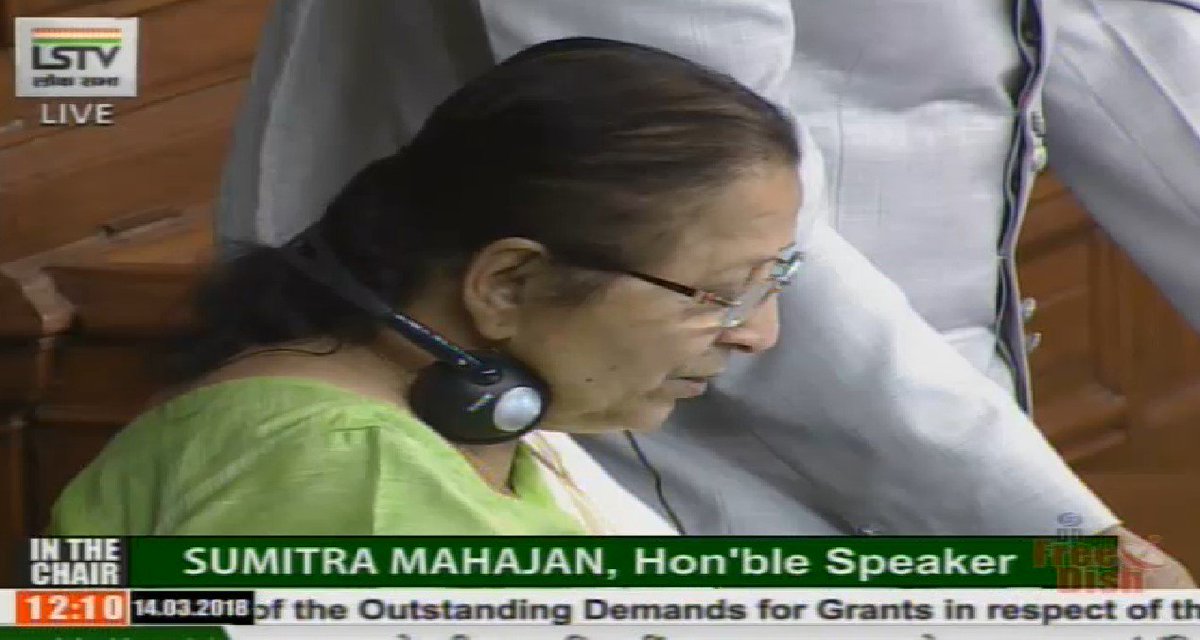 Demands for grants PASSED!
ALL Ministries!
In under 13 minutes!
WITHOUT DISCUSSION!

THIS IS RIDICULOUS!
Now she's passing the Appropriation Bill. Finance Minister just moved an amendment and I don't have any clue what that is.
WHAT THE FUCK IS HAPPENING!?
#SansadWatch
Appropriation Bill passed with amendments while MPs are screaming "NOOOO NOOO NOOO!"

Speaker be like, "The ayes have it."
The Government has been given permission to withdraw from the Consolidated Fund of India... by the Parliament?
THIS IS THE PARLIAMENT?!
She's passing the FINANCE BILL!!!

This bill has a provision to legalize shady political donations from 1976 onwards!
WHAT THE HELL!

THIS IS INSANE!
Minister has moved a few amendments here as well!
Last year, they did exactly this and made Aadhaar Compulsory for Banking THROUGH a shadily amended Finance Bill!
What are the amendments this year?! What is happening even!
#SansadWatch
People, this is the Parliament now. THIS.
MPs screaming their heads off. Speaker rattling away and passing bills one after the other. Not just bills, but the country's BUDGET is being passed while we can't hear or make out shit.
Go watch the death of our democracy.
#SansadWatch
This is so fucked up.
Like SO fucked up.

Good lord. Someone stop this! PLEASE SOMEONE STOP THIS!

A precedence is being set here. They will do it next year too, then the next, then the next. So disturbing!
This mass of faces is watching on. Just... sitting there and watching.
Wow.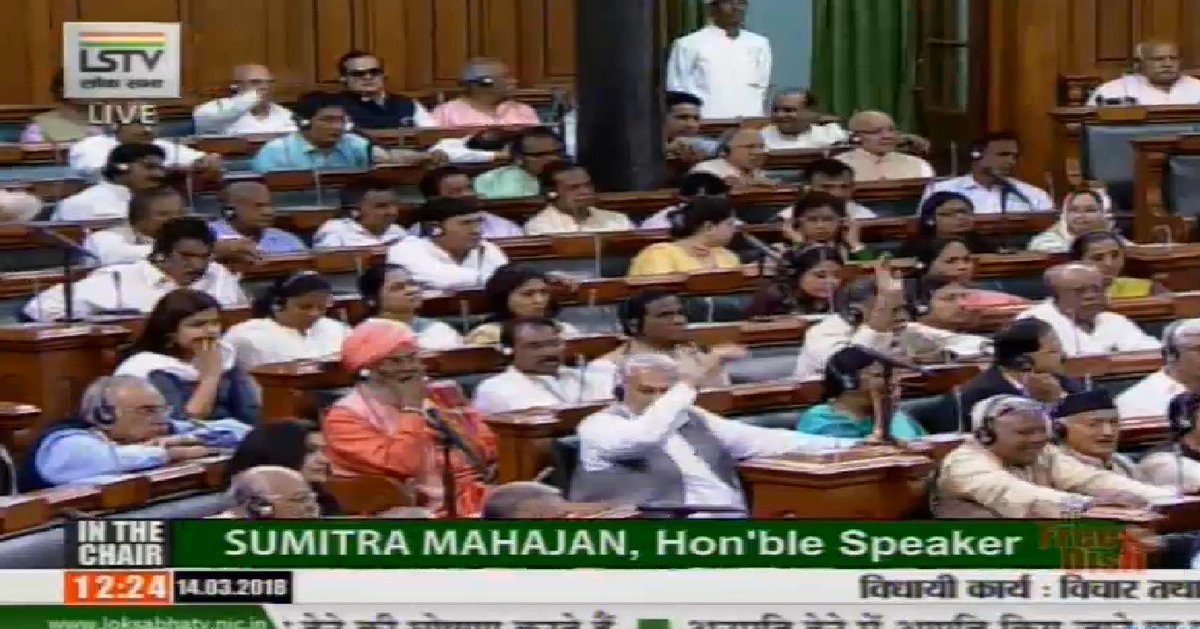 Finance Bill being passed. Speaker continues to rattle off clauses and passing them.
THIS is minutes away from becoming a reality.
Zero people discussed it.
Zero MPs cared about it.
#SansadWatch
Now someone is screaming, "LOK TANTRA KI HATYA BAND KARO!"

THEN STOP SCREAMING DAMMIT AND STOP THIS SHIT!
The BJP Government is murdering democracy on Live TV.
The Opposition MPs are just screaming away telling them to stop.
This seems extremely engineered for some reason.
#SansadWatch
The ayes have it the ayes have it.
Finance Bill passed with 21 new amendments.
Just... can't even right now.
#SansadWatch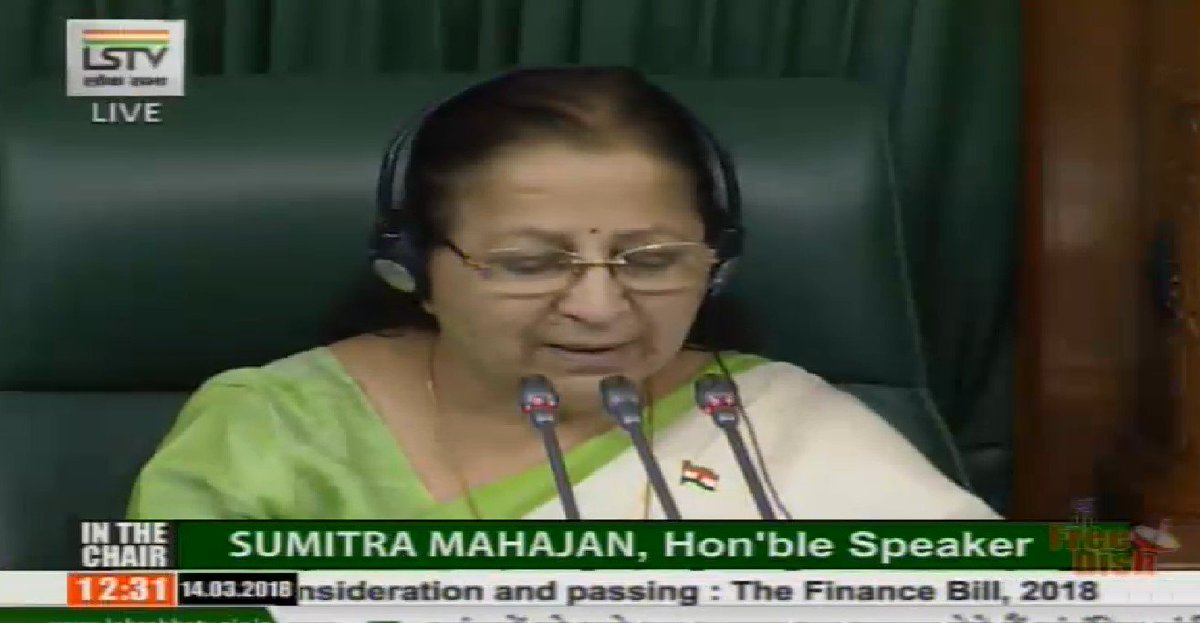 Jaitley is now introducing a new Appropriation bill.
He moved that it should be passed. It is being 'considered'.
#SansadWatch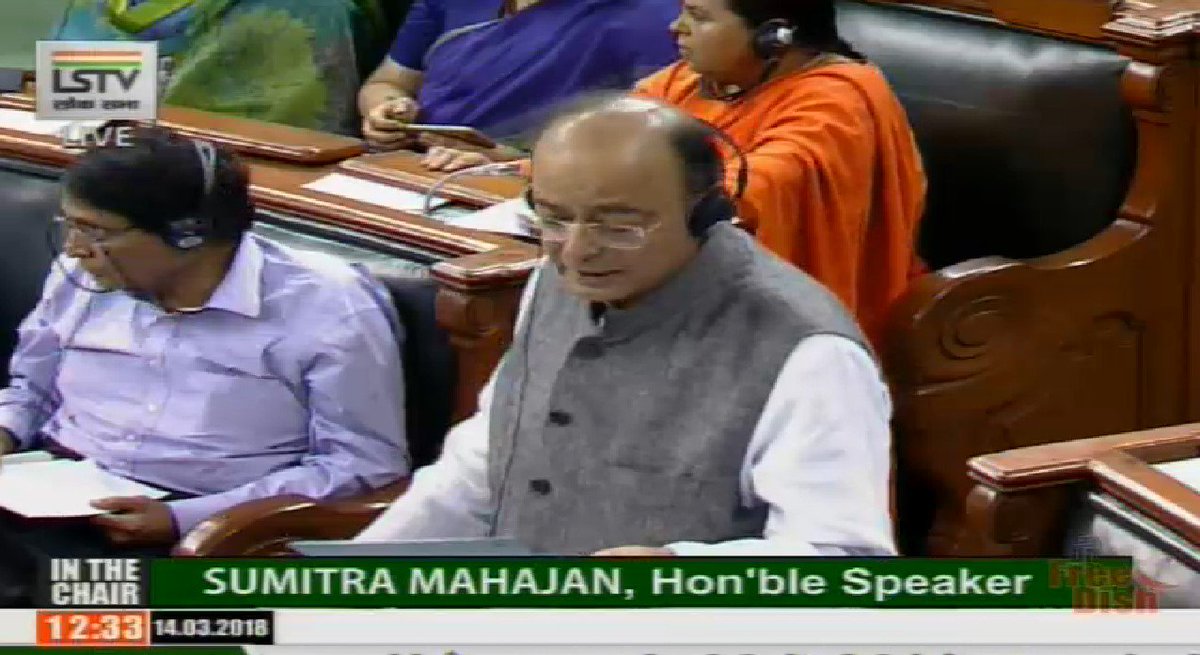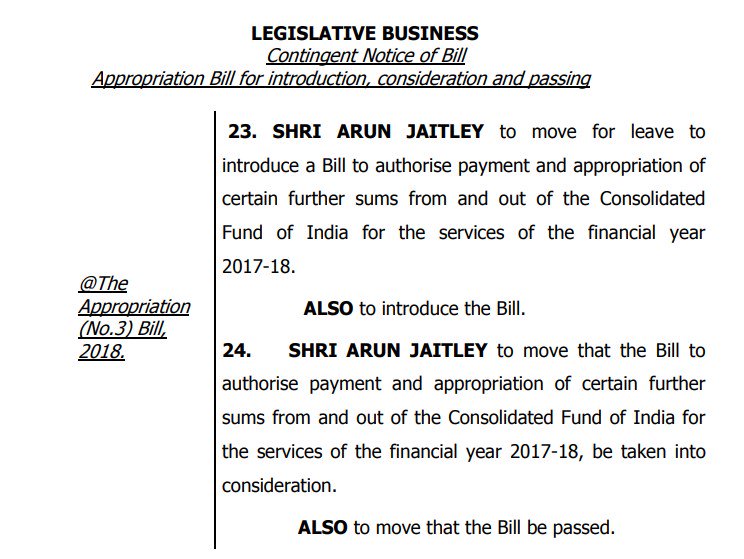 Lok Sabha Adjourned till tomorrow.
The country's whole budget and the Finance Bill 2018 was passed without discussion in 30 minutes.
#SansadWatch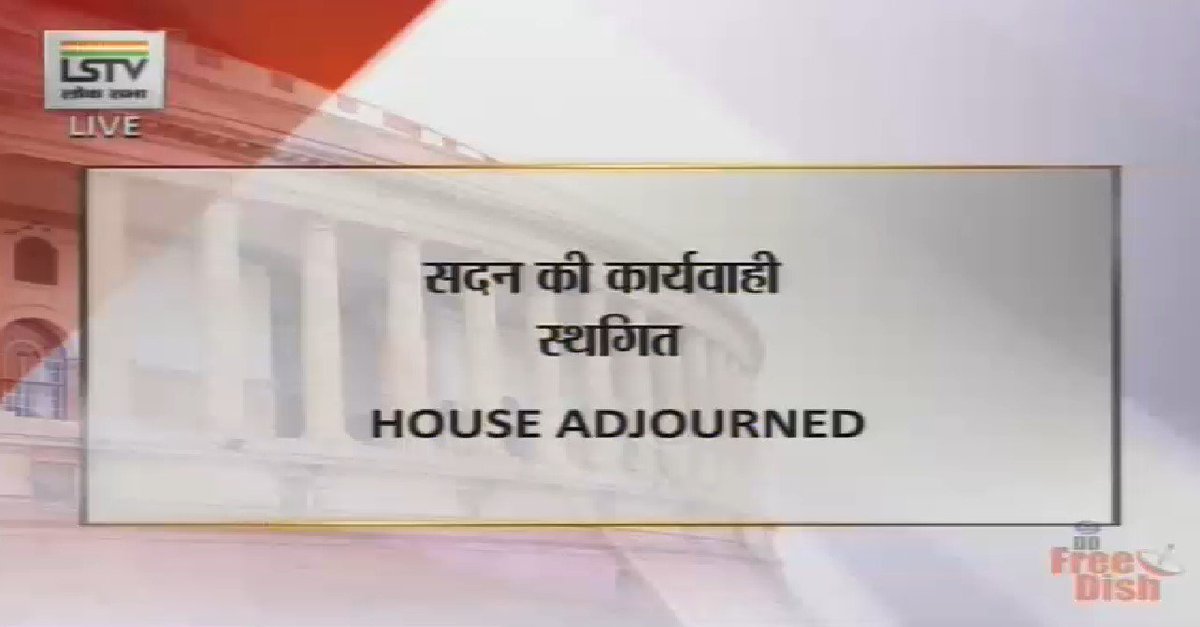 This is absolutely scary. SCARY AF!

It's like the current Government is blantantly saying: "Why have a Parliament at all anymore? You elected idiots aren't important. AT ALL. Only the Government matters."
Here's a sample of the kind of douchebaggery that went down in Lok Sabha today.

(Warning: LOUD)