I hate to say that I'm even more pessimistic than this. People assert all the time that good, transformative policy produces future election wins. I don't see much support for that in American history.
Did the Great Society produce enduring Democratic majorities? It did not. Reconstruction? Over in 1876, with a GOP that didn't support civil rights and a period of close party competition.
The New Deal is the apparent exception, except that while the New Deal was followed by *Democratic* majorities it certainly wasn't followed by *liberal* majorities. Congress between 1940-63 was controlled by a coalition of Republicans and conservative Democrats.
The most important domestic legislation passed between 1940-1963 was...Taft-Hartley. The way some people on the left evaluate Truman's presidency like the Fair Deal passed is deeply weird.
Basically, American history suggests that periods of major progressive change are followed by a massive backlash, not "liberals control government for decades because they do good stuff."
Which doesn't mean the next Democratic majority shouldn't do as much good stuff as possible, just that the idea there's some magic formula that can vanquish reaction is probably wrong
If you haven't read the new introductory essay, this is the reference of "We Were Eight Years In Power"
amazon.com/We-Were-Eight-…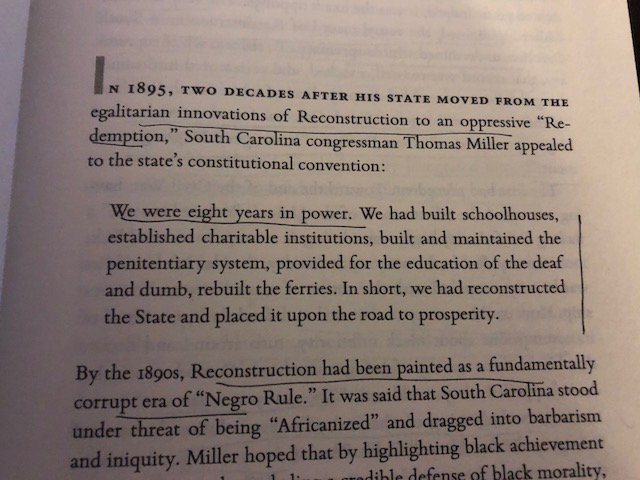 As Coates says, the idea that good policy is insulation against backlash is one of the hoariest pundit's fallacies in American history, and so far it's batting .000. The next Dem majority should do the right thing because it's the right thing, not because it will destroy the GOP.
And, also, the New Deal also demonstrates that you can't avoid backlash by doing class-not-race. The New Deal coalition capitulated completely to the segregationist wing of the party, and *still* couldn't get broad support for activist federal government from them after WWII.