Fascinating paper. Knockout mutations that cause mRNA decay trigger the up-regulation of homologous genes, allowing cells to "compensate" for the LOF alteration. People who do CRISPR experiments will have to wrestle with these findings. Some thoughts…
biorxiv.org/content/early/…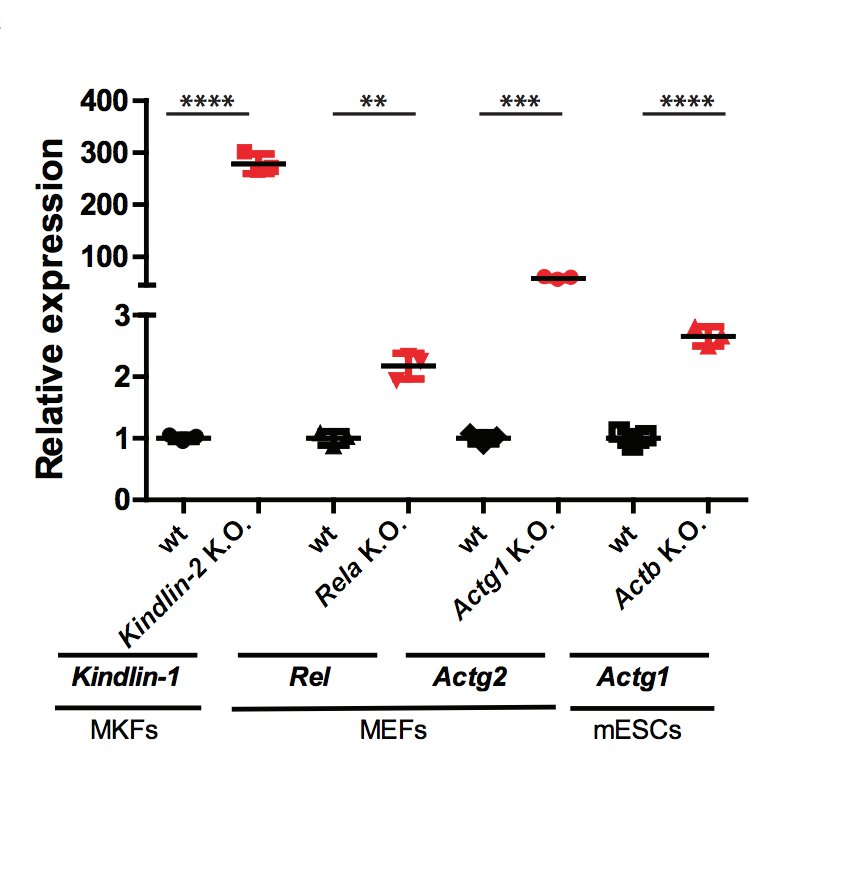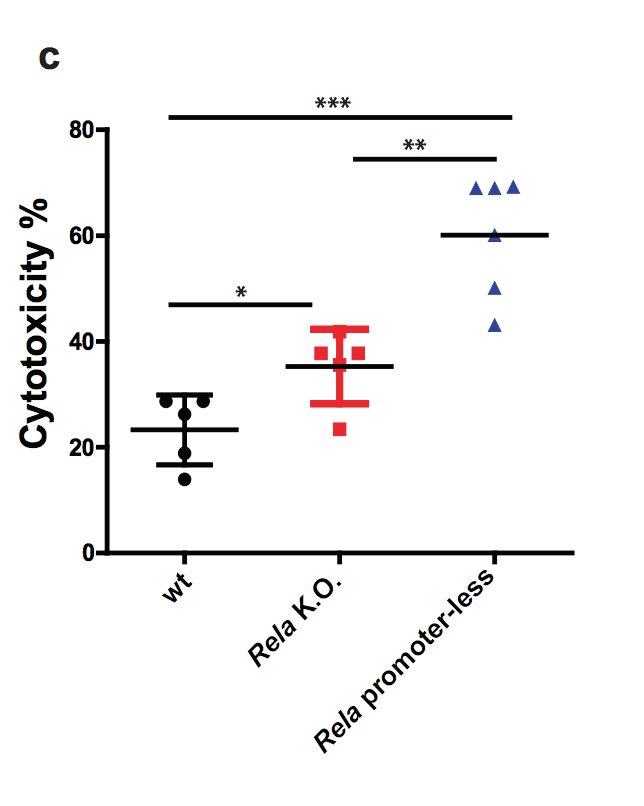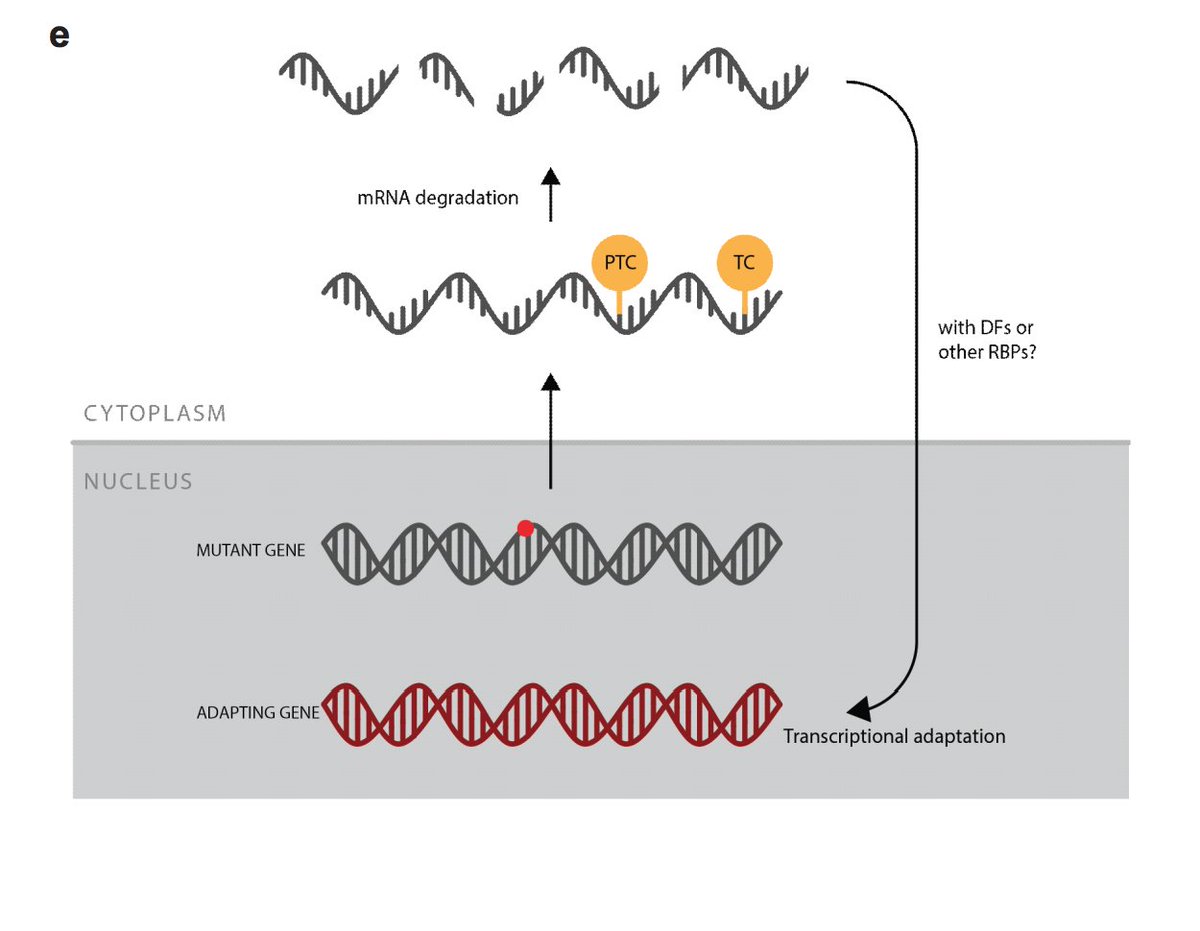 I'm worried about multiple-hypothesis testing. That is, they mutate vegfaa, and show that vegfab is regulated. Did they look at vegfb, vegfc, vegfd, etc.? There may be many genes with sequence similarity - how many did they test to find the "compensation" partner?
They show that CRISPR induces compensation, but CRISPRi does not. If this mechanism is generally true, then CRISPRi should be better than CRISPR at finding essential genes and investigating LOF phenotypes. But the opposite has been reported:
nature.com/articles/nbt.3…


Mutations that totally block gene transcription have stronger phenotypes than nonsense mutations that are transcribed. They interpret this as evidence of compensation for the degraded mRNA, but it's also consistent with those mutations being hypomorphs and not nulls.
Their mechanism seems amenable to a big-data approach. We have gene expression and mutation data from hundreds of cancer cell lines - can this pattern be detected? EG are p63 and p73 up-regulated in p53-mutant (but not p53-deleted) cancer cells?
The paper is incredibly cool - injecting uncapped mRNA causes the up-regulation of genes that look like that mRNA! What sort of dark magic-epigenetic-anti-sense-lncRNA fuckery is going on?
So I want to see what happens next! I don't think it's time to throw your KO mouse models out just yet!
Cc
@iaincheeseman
- very relevant to our conversation earlier this week. Hitting a gene with CRISPR and CRISPRi may cause significantly different phenotypes!
MELK is clearly down-regulated at the RNA level in these clones - evidence of NMD, though we don't know for sure that it's still transcribed at normal levels. Maybe this compensation phenomenon isn't universal? Maybe cancer cells are different than MEFs and zebrafish? TBD!