Majority of the time an index fund of *all*
#cryptoassets
produces better risk-adjusted returns than solely holding
#bitcoin
.
medium.com/@xoelop/what-y…
analysis via
@xoelipedes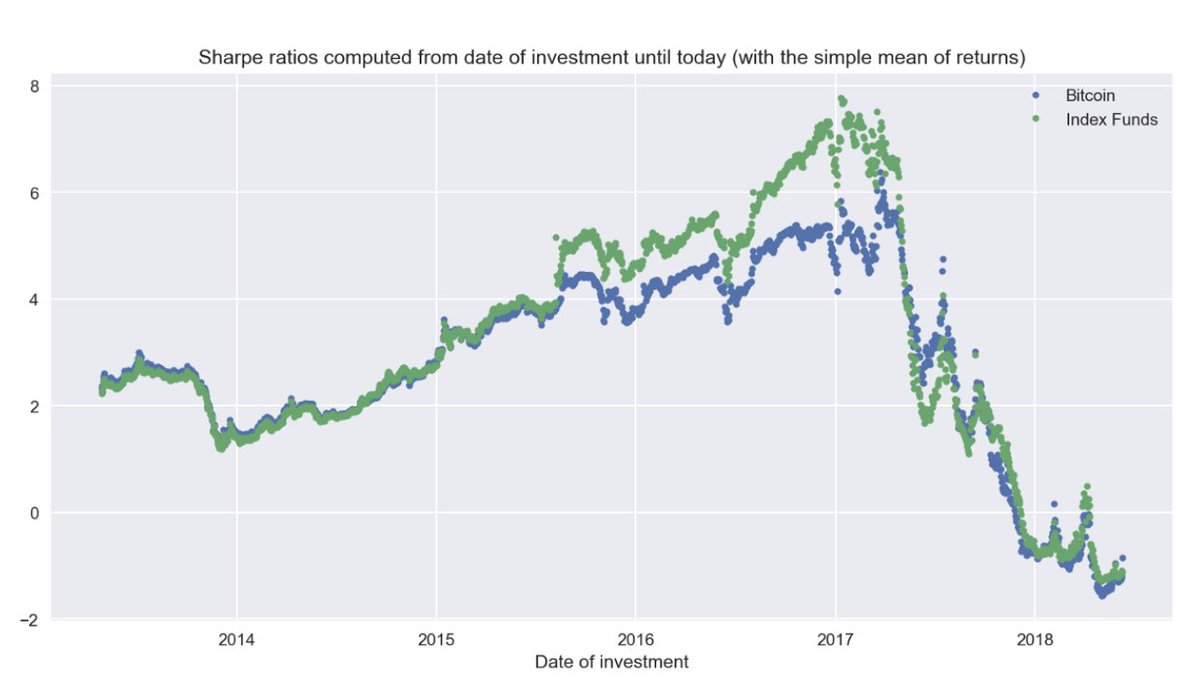 Somewhat obvious when you consider the effects of diversification & the moonshots this
#crypto
index includes, but good to see the concepts backed by data.
Given some of the concerns raised re: using all 1600+
#cryptoassets
on
@CoinMarketCap
, would be good to see the same analysis for top 10/25/100, rebalanced annually + tax consideration.