One and Yusuke Murata truly understand the wants and needs of today's youth.
Source :
tonarinoyj.jp/episode/108341…
(The images in this tweet are heavily abridged, 👆go here for the real thing, free and legal to read!)
#OnePunchMan
#ワンパンマン
#CaptainMizuki
#BestGirl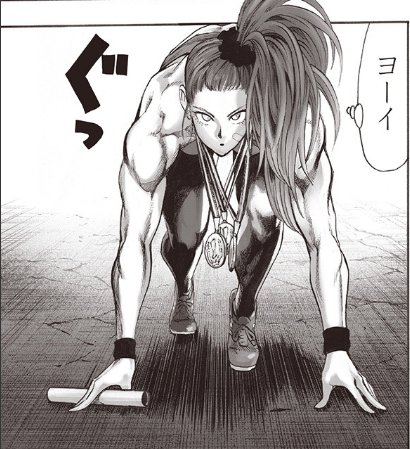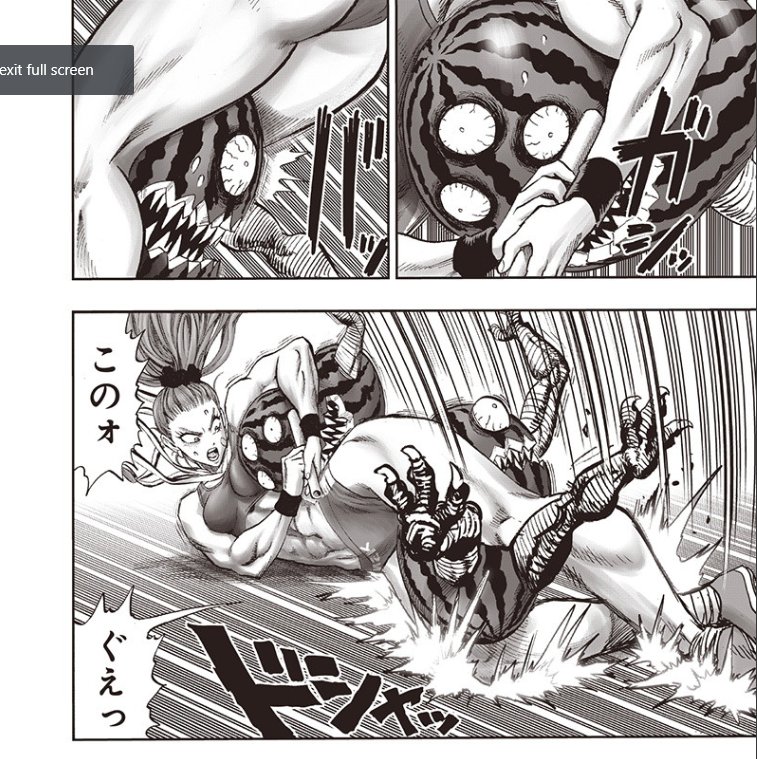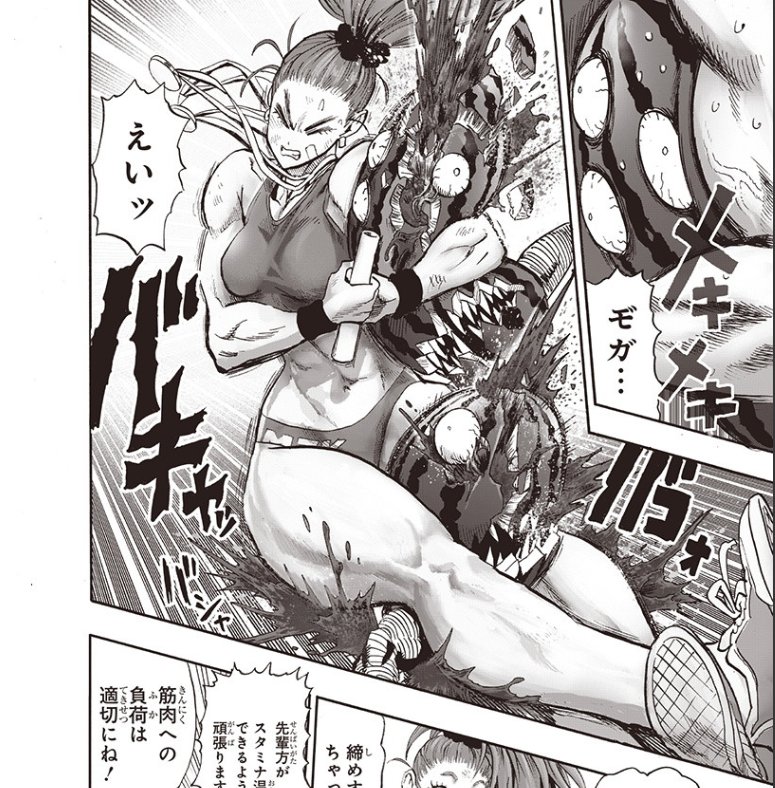 Captain Mizuki's watermelon crushing antics were likely inspired by real life elite athlete and entrepreneur Kortney Olsen (
@KortneyOlson
) who can perform this feat of strength in real life!
See her in action and follow her here!
instagram.com/p/BBZDBfDNC0B/…
#OnePunchMan
#GRRRL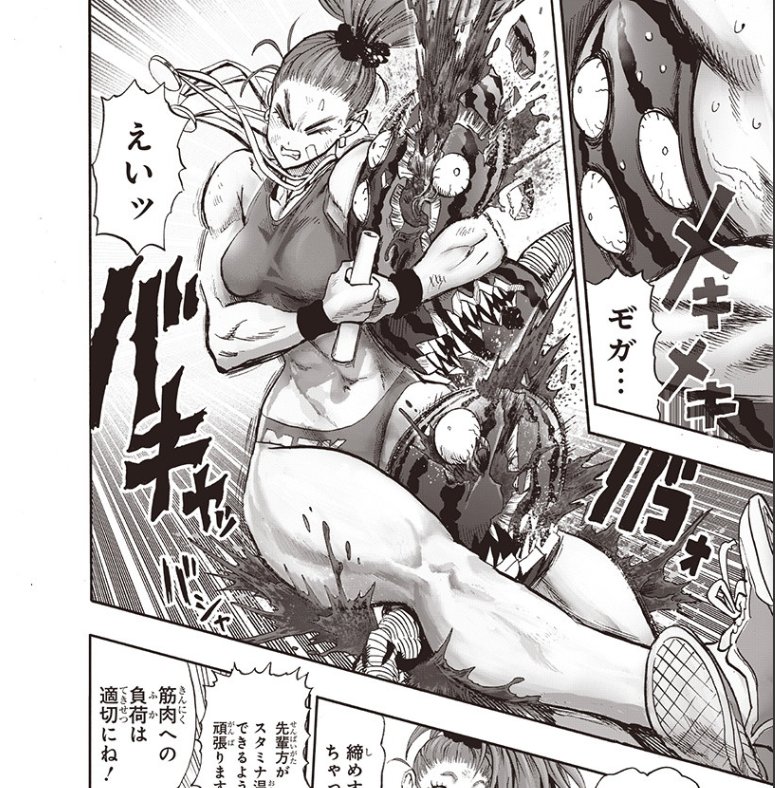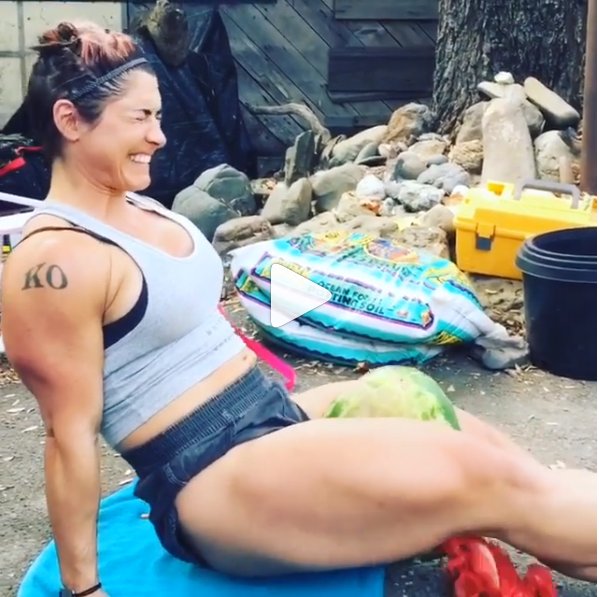 Captain Mizuki's chipper personality, warm-up routine, expertise at pole vaulting and perfect abs might also be inspired by Allison Stokke (
@allisonstokke
) a professional pole vaulter and fitness model.
Here's her Instagram:
instagram.com/allisonstokke/…
#OnePunchMan
#ワンパンマン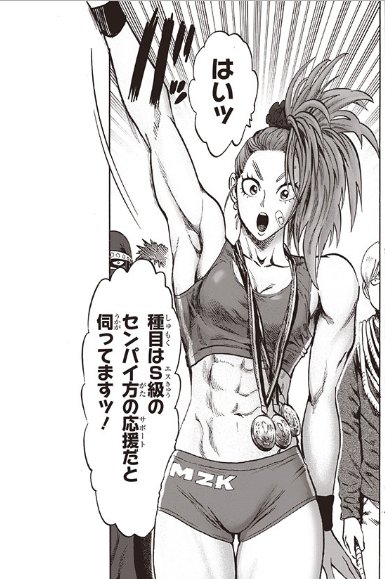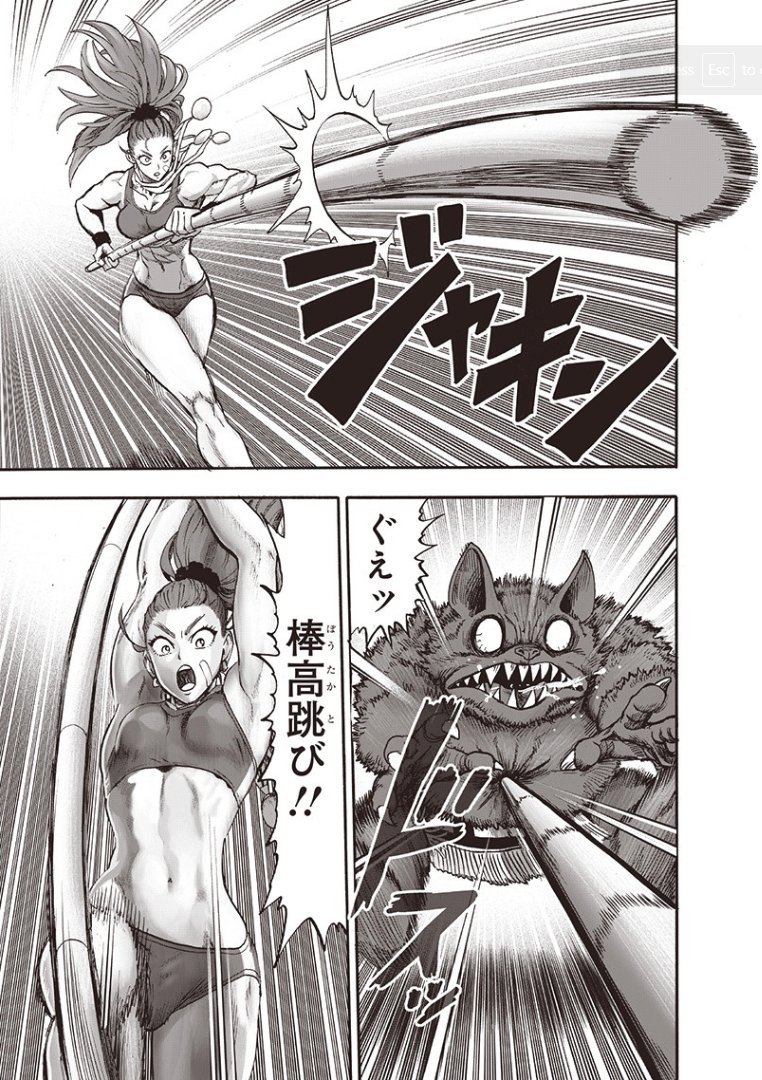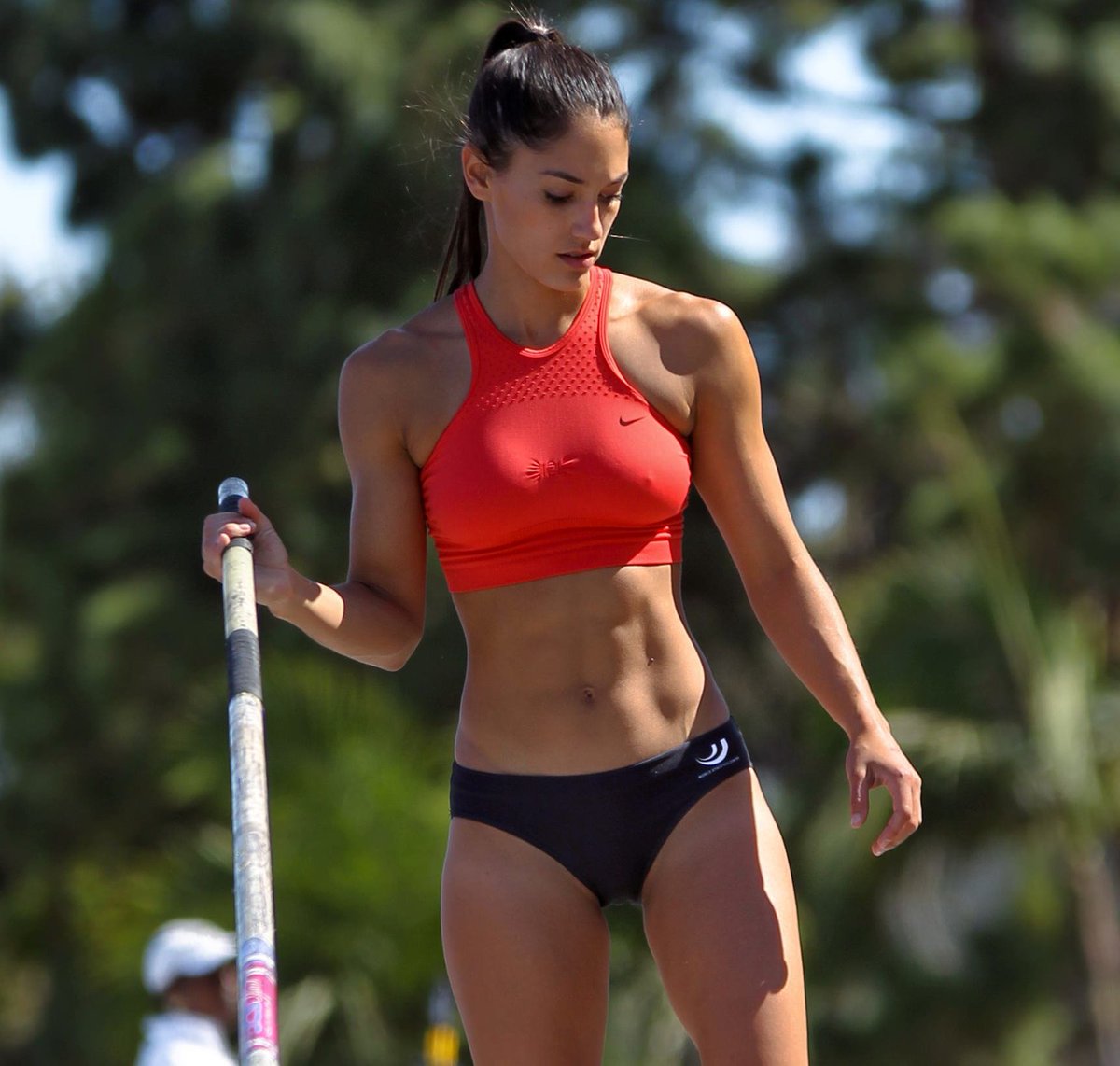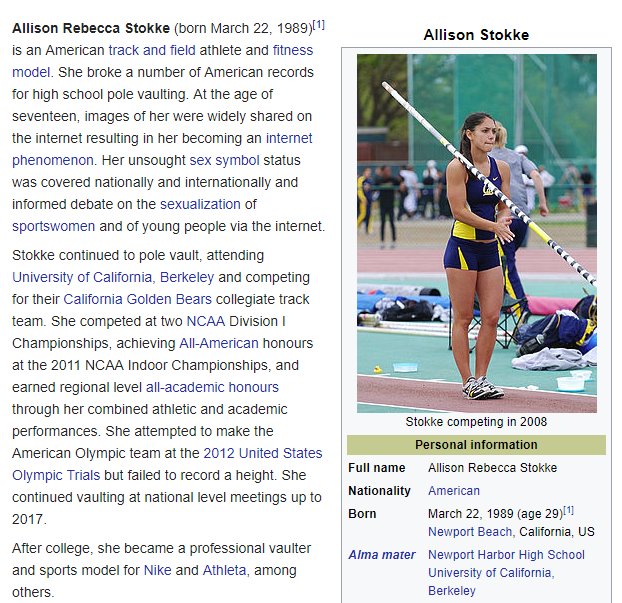 Hot dang. I just love how Yusuke Murata lovingly details her abs! It's so good! The contrast between her iconic expressive face and super realistic abs is FANTASTIC. It takes masterful execution to make such disparate elements blend so seamlessly!
#ワンパンマン
#OnePunchMan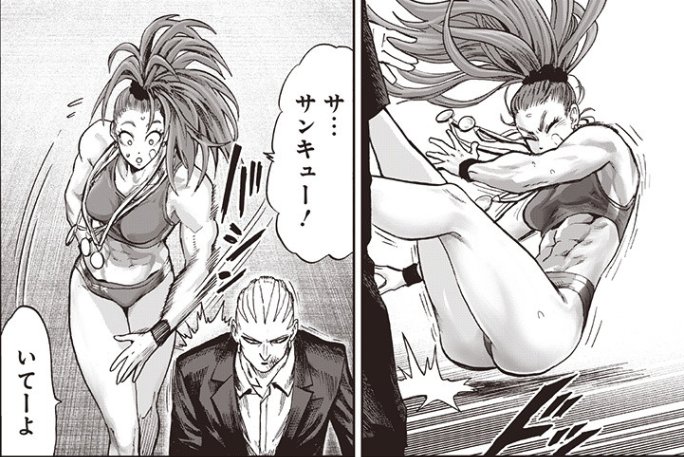 I love how her abs and other muscular definition are done with tone here instead of lines. SO GOOD!
#ワンパンマン
#OnePunchMan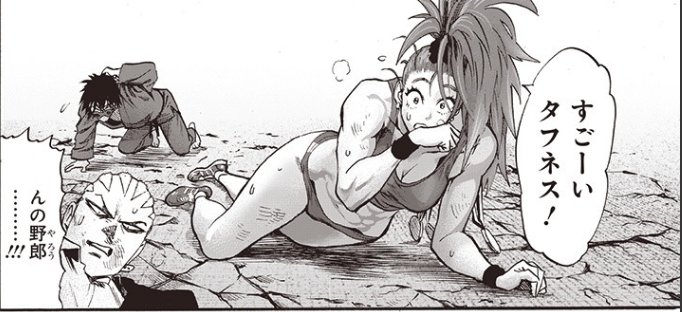 What a great character! Captain Mizuki!
Please read One Punch Man everyone! The official comics have always been free to read!
Source for images in this thread:
tonarinoyj.jp/episode/108341…
OG One Punch Man by One here:
galaxyheavyblow.web.fc2.com
#ワンパンマン
#OnePunchMan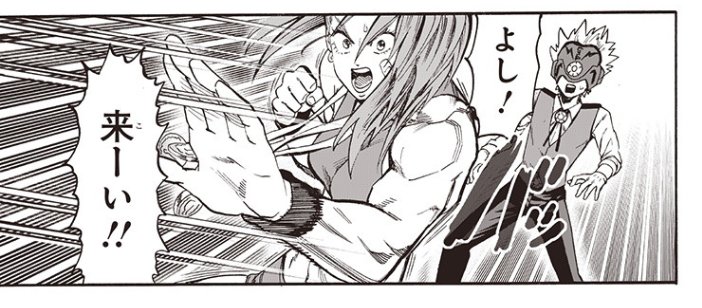 Just want to say: I haven't thrown around any words like "progressive" or anything like that. I'm not saying liking this character makes you a good person. Just trying to dig into why this particular design and execution feels so fresh and appealing for many. That's all ✌️☮️
Thanks for reading! Have a good one!
☝️👊😁