4.
While we wait for some votes here's a different SCAD case. Treated with bypass but wow look at that left main after a year. Completely normal!
#healed
@SharonneHayes
@marysia_tweet
@DrMarthaGulati
@DrSheilaSahni
@ghoshhajra
@heatherlgornik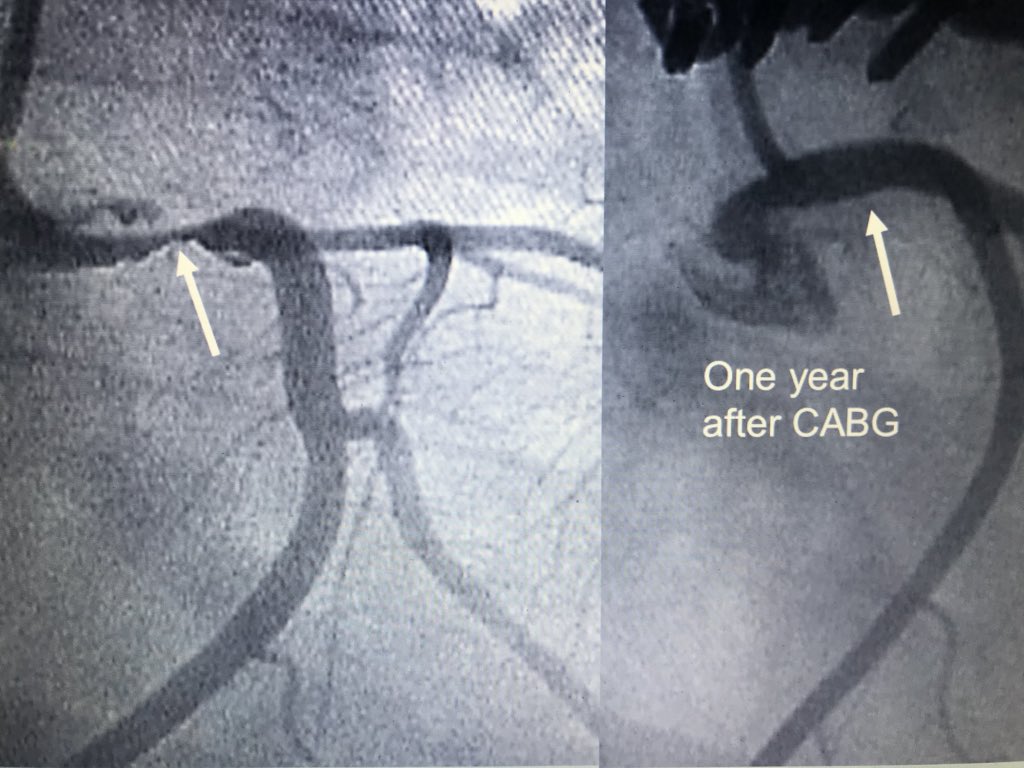 5.
Ok back to first case. Conservative therapy. Dismissed day 3. All good...
9.
From N 240 conserv managed SCAD
- 1:6 risk of serious early clinical and angiographic worsening😱😱😱
- Highest risk day 1, burns out around d6
- Isolated Intramural hematoma carries higher risk. Ie intimal tear is protective 🤔🤔🤔
@saraceciliamtz
@DocSavageTJU
@docsaw
m
10.
In total there were 82 paired angios within 14 days (42 seriously worse per above, 40 not so). This allowed further insight into mechanism 👇👇
12.
And 20% of intramural hematoma developed intimal dissection on repeat study within 14 days. Suggesting SCAD in many begins in the media. And decompresses into the lumen in some
#OutsideIn
14.
Obvious limitations to registry and observational analysis. But perhaps needle shifted a bit on understanding natural history and mechanism. Sorry for any errors above and thanks for reading all this way down 😀