Trump wanted to order the Justice Department to prosecute James Comey & Hillary Clinton. Don McGahn & White House lawyers warned Trump in a memo that he could be impeached if he tried to force the Justice Dept to investigate his rivals.
by
@nytmike
#Maddow
nyti.ms/2zk2G3V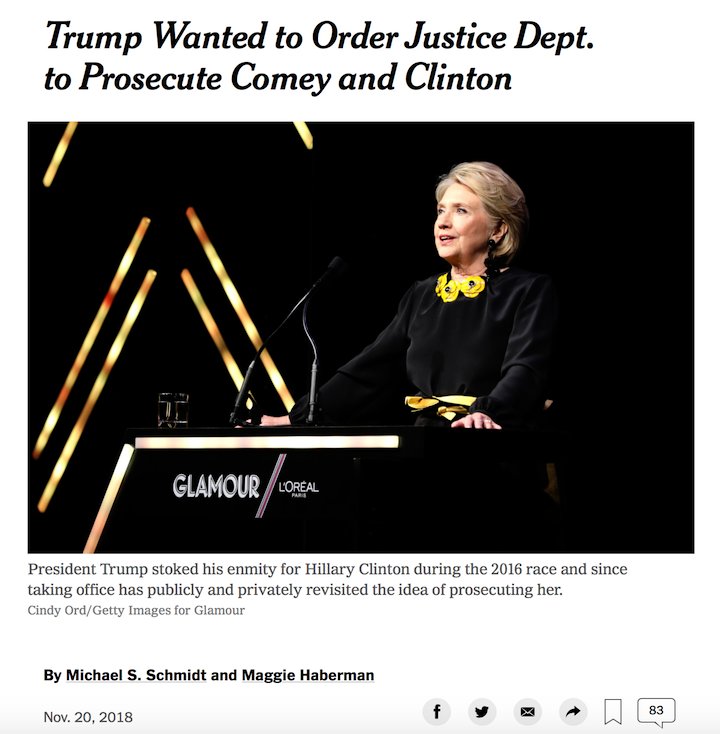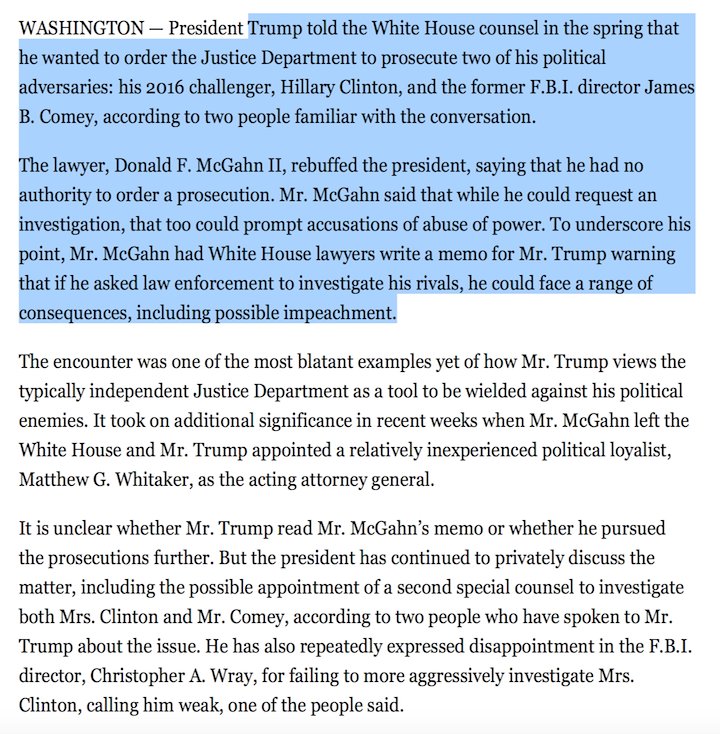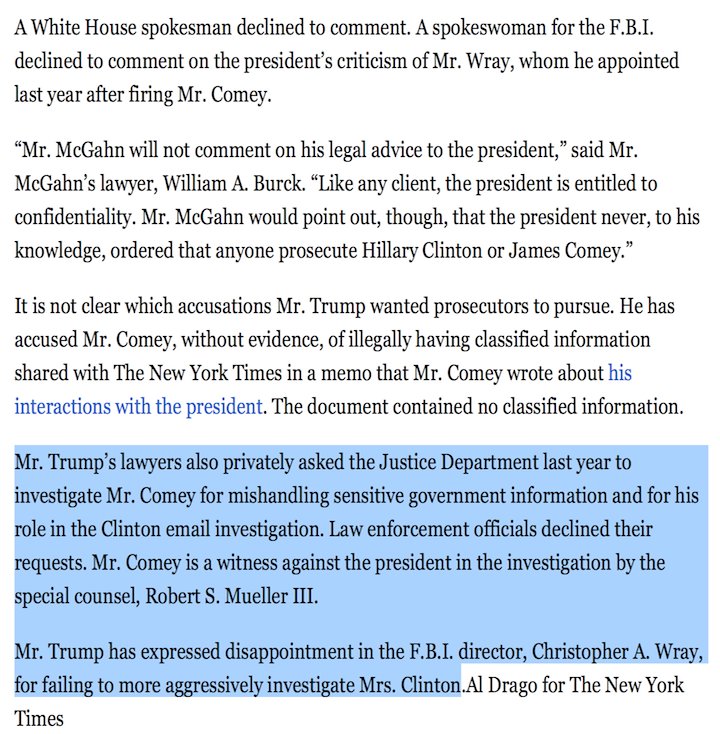 ICYMI: Trump's acting AG Matt Whitaker privately counseled Trump this past spring on how he might pressure the Justice Dept to name a special counsel to investigate Hillary Clinton – around the time Trump told WH counsel he wanted HRC prosecuted.
#Maddow
Trump lackey Matthew Whitaker was counseling the White House on investigating Hillary Clinton – advising Trump on launching a new special counsel to do so – while working as chief of staff for Attorney General Jeff Sessions.
#Maddow