#NeverForgetNeverForgive
लिख दिया, हो गया?
क्या 26/11
#MumbaiTerrorAttack
के पीछे की जिहादी विचारधारा को समझना,
उन ताक़तों को पहचानना आवश्यक नहीं, जिन्होंने अपनी राजनीति पीढ़ी दर पीढ़ी चलाने के लिए उसे पनपने दिया?
आइए इतिहास के पन्ने पलट कर देखते हैं की हम इससे कब अछूते थे!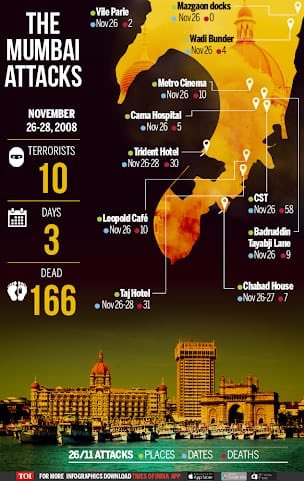 किस भाईचारे का पाठ पढ़ते आए हो
#हिंदुओं
?
Walilullah Dehalvi,1703-1762 declared India as Dar-ul-Harb & invited Afghan Ahmad Shah Abdali to crush the Marathas
wrote to all Muslim Nawabs in Bharatvarsha to extend support to the invading Afghan army.
#MumbaiTerrorAttack
is not new!
Waliullah's son Abdul Aziz appointed Ahmed Barelvi in 1821, who toured🇮🇳 preaching Islamic jihad & raised funds
formed an army of 80,000 wahabis from Ruhelkhand,Doab,Awadh, Bihar,Bengal,Hyderabad,Madras, Bombay,North West with full support from the British to get rid of Sikhs!
Aware of the
#AntiHindu
Aligarh movement?
Aligarh Muslim University, founded by Syed Ahmed Khan with British support in 1875, as Mohammedan Anglo Oriental College, MAOC, later called Madarsatul-Uloom was its cradle!Note:Dars-e-Quran was part of curriculum, not
#VandeMataram
!
26/11
#MumbaiTerrorAttack
was only a product of the Wahabi movement that so dreams of India to be Dar-ul-Harb!
If these interwoven threads exposing the jihadi's at work against you since 7th century can't wake you up,
you are doomed!