Mueller has emails from Stone pal Jerome Corsi re WikiLeaks email dump. "Word is friend in embassy plans 2 more dumps," Corsi wrote on AUG 2, 2016, referring to Assange. "One shortly after I'm back. 2nd in Oct. Impact planned to be very damaging."
#Maddow
nbcnews.to/2FI6bqs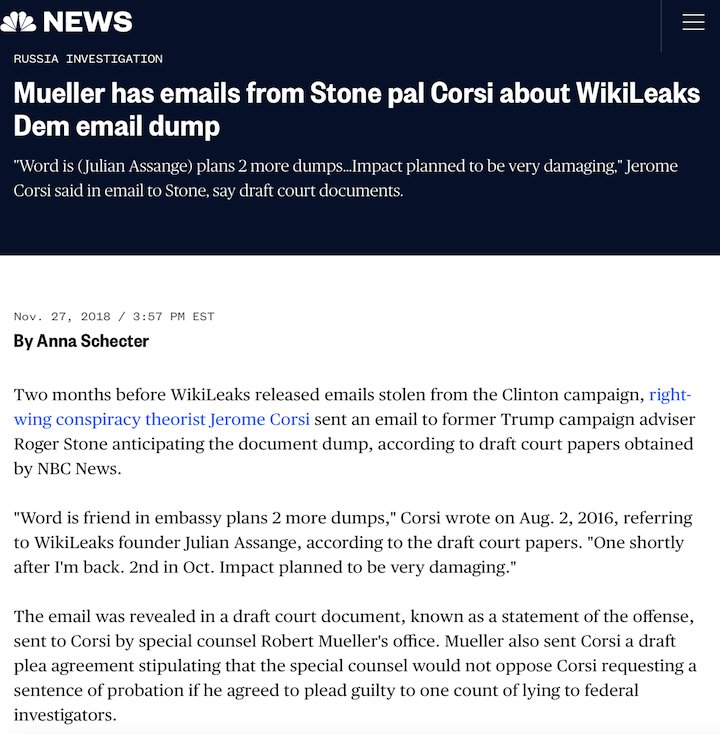 JUL 25, 2016 email from Stone to Corsi: "Get to (Assange) [a]t Ecuadorian Embassy in London and get the pending (WikiLeaks) emails."
AUG 2, 2016 email from Corsi to Stone: WikiLeaks has info damaging to Clinton's campaign to be released in October.
#Maddow
Per
@Tom_Winter
on
@hardball
, Roger Stone and Jerome Corsi were emailing [on AUG 2, 2016] about WikiLeaks releasing the hacked emails of John Podesta [then-Clinton Campaign chairman] at a time when it was NOT public knowledge that Podesta's email had been hacked.
#Maddow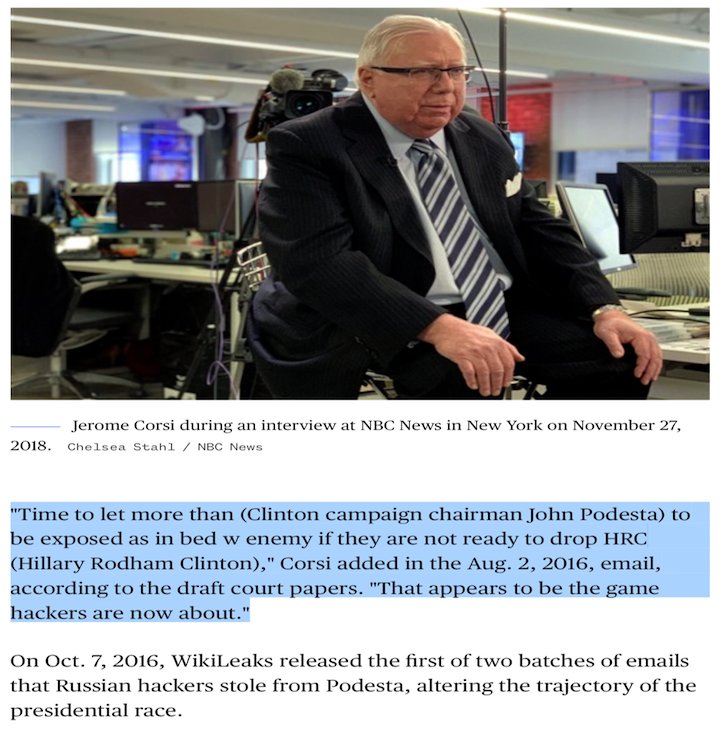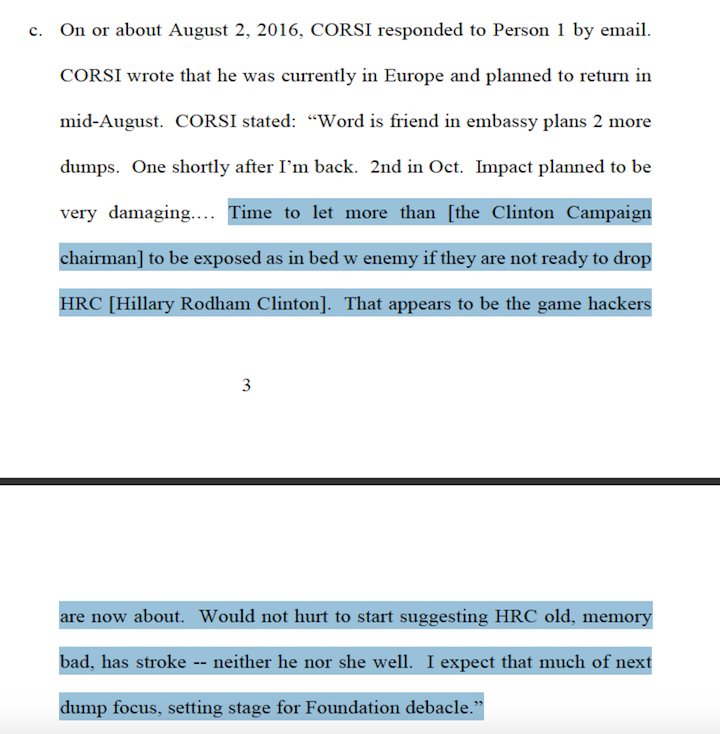 -MAR 25, 2016: Russian GRU hacked Podesta's emails – the same month Manafort reportedly met with Assange.
-AUG 2, 2016: Stone & Corsi emailed re WikiLeaks releasing Podesta's emails before it was public knowledge Podesta's emails had been hacked.
#Maddow