#Nifty
F Hypo. Open right below prev day's established value. Acceptance above 10680 is the key for upside. Below 10680 may rotate to fill prev days minus development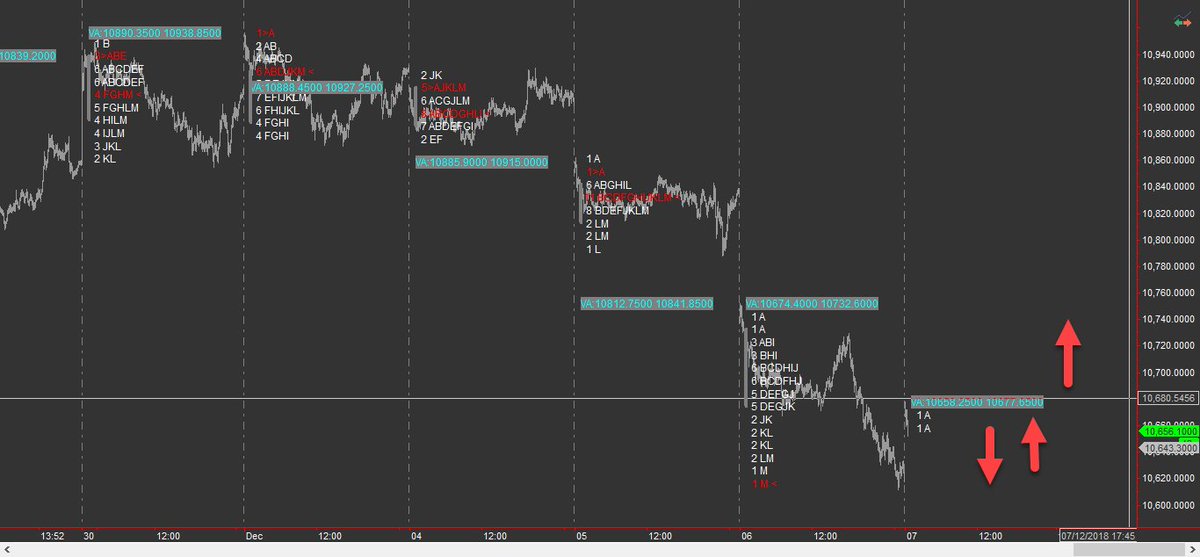 If I have to simplify Market Profile w/o any lingo then I'd say forget value area, just remember thick TPO clusters (above 10680) and single or double TPOs (below 10680).
Forget market profile day types just remember b-shape,p-shape and D-shape
If price accepts near the lower end of the thick TPO cluster then mostly it travels pass through the entire cluster to test cluster high. This observation is valid on any time frame- single day TPO cluster, 3-10 days composite TPO cluster. (On daily TF you call it 80% rule).
It's not a cult magic but roots of this lie in 'Dominant Minority Rule' (featured in Taleb's Antifragile)
medium.com/incerto/the-mo…
If price find the acceptance near the lower end of the thick price cluster it's because it failed to go down further due to iceberg buy orders (dominant minority shuts the auction) or due to responsive buyers (smart money aka dominant minority )
So, auction facilitates dominant minority buy orders and price goes up and in search of the value auction checks opposite extreme of the cluster.
That's' pretty much market profile for me and some tidbits here and there which can also be explained with simple price action.