In Portland today, 16 foreign-trained immigrant nurses graduated from an innovative new re-entry program - the
@IRCOnews
Immigrant Nurse Credentialing Program.
Nurses from Ethiopia, Cuba, Ukraine, Japan & more will now be able to practice in the US.
This. is. America. 🇺🇸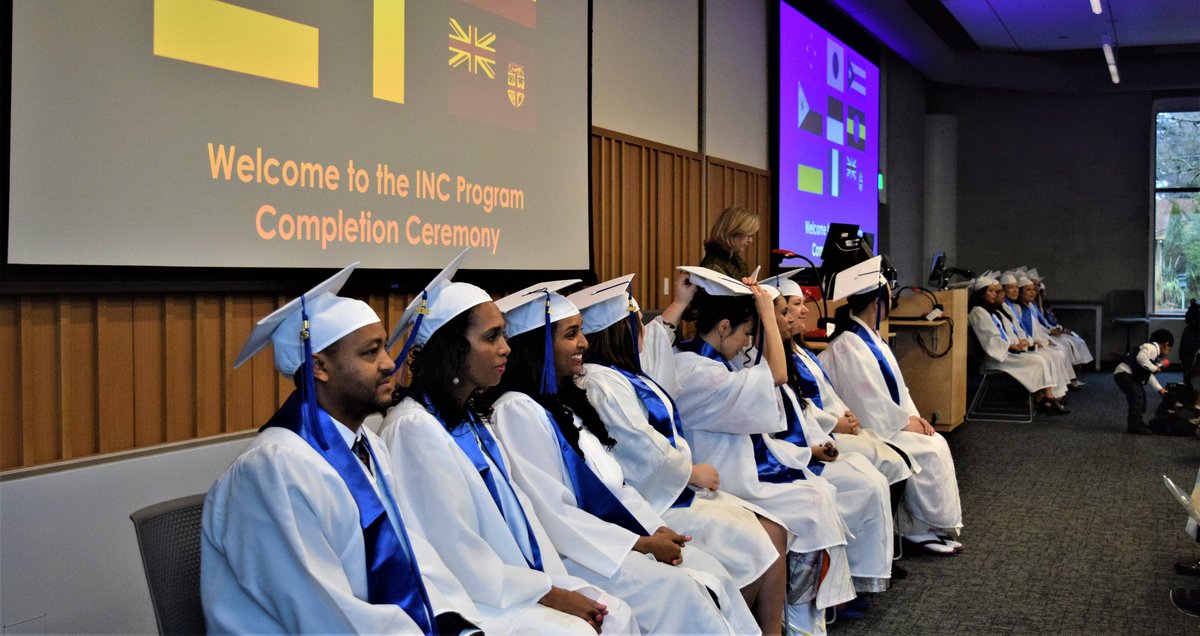 I had am honored to have had a hand in starting this program, and the stories of these wonderful graduates today brought me to tears. Our healthcare industry is in desperate need of nurses, and yet we have these trained, diverse and multi-lingual nurses sitting on the bench.
Many of the nurses who graduated today have been working in jobs well below their skill level. This phenomenon, known as "brain waste", is rampant - and not exclusive to the health care industry.
INC is a great example of a community wrapping its arms around its immigrants, and integrating them meaningfully and intentionally into society. Today was a win for the graduates, the community, and the health care industry in Portland. I'm proud as I can be.