@Awe_andWonder
and I discussed this article yesterday and had some thoughts on it.
0/
Our rebutal relies on two main points...
1/

a) The models are based on unreliable data.

b) Even if the data was fully reliable, the models provided are not applicable for forecasting or confirming a bottom.
5/
People seem to think that the regular histogram on Bitstamp or Bifinex as per TradingView portrays USD value. It does not. A simple comparison of the Bitstamp charts below (TV on the left to blue on the right as per
Bitcoincharts.com
data) confirms this.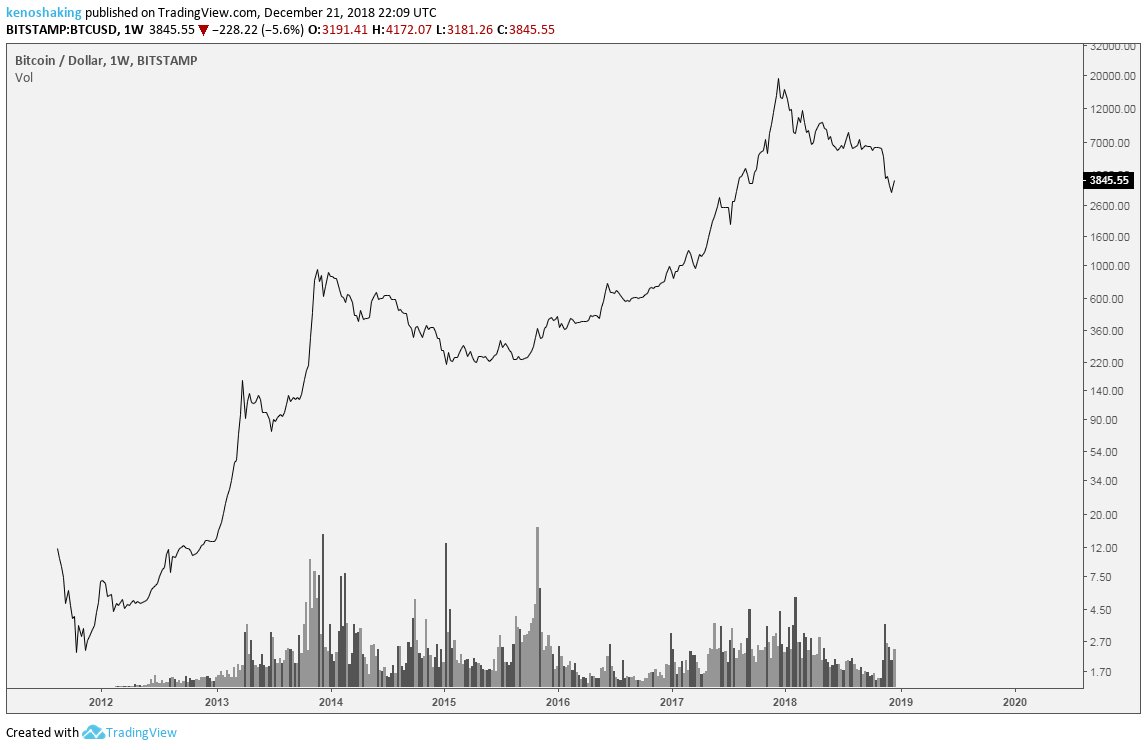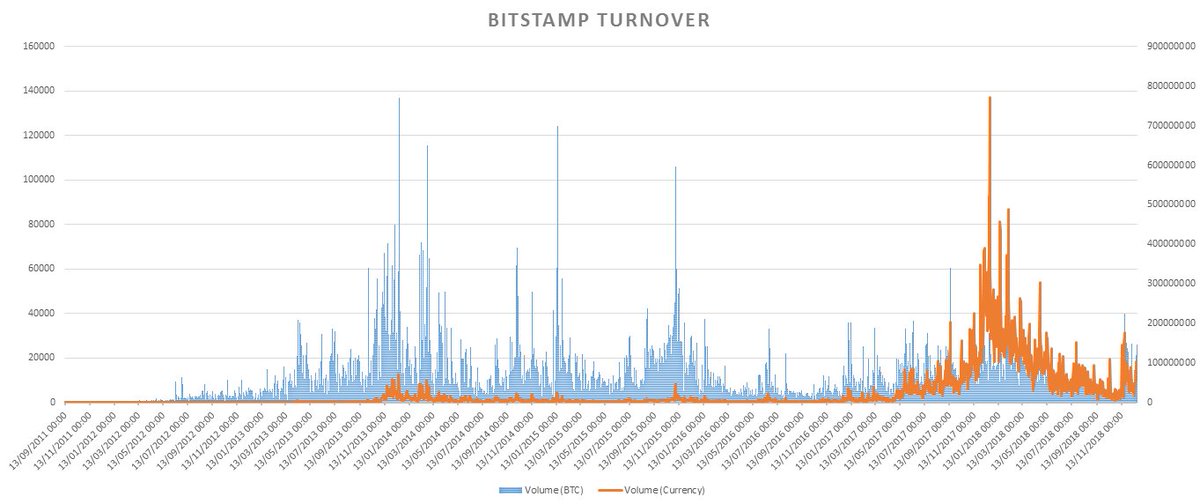 6/
We think that on-chain data is much more reliable for diagnostics. Woo's NVT and Network Momentum portray a better sense of current fundamental valuation:
charts.woobull.com/bitcoin-networ…
7/
If activity defined by BTC turnover is what matters, then if BTC was trading at $1 and someone bought $2M, the BTC turnover in this scenario would be greater than the current turnover of about $1.2M. That isn't a fair representation of the economic value in each daily auction.
8/
Finally, we provide the BTC volume histogram as per
Blockchain.com
, which should also be taken with a grain of salt. It's just the best "fit" so far.