Challenging
#antisemitism
can lead to hysterical counter-accusations that others with racist views are happy to endorse. After encountering Charles Harding, a
#Labour
member in Liverpool, dismissing concerns about a/s on Facebook, I accepted his challenge to provide examples. /1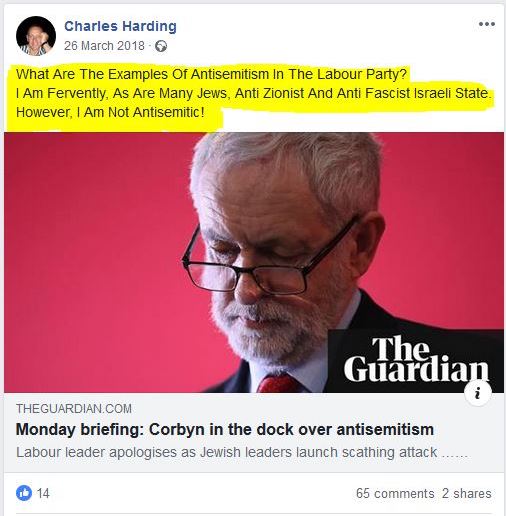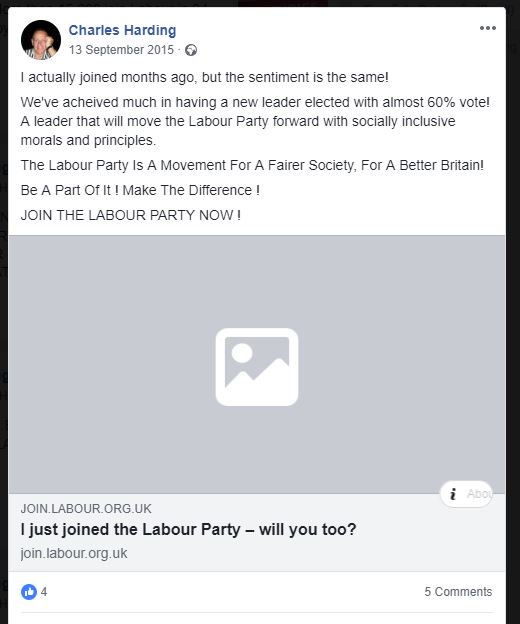 I didn't have to go far afield to find examples because, despite Charles's friends backing his view that antisemitism is just "made-up bullshit", "fake news", "propaganda", etc, his own timeline is in fact replete with
#antisemitic
posts. As indeed I pointed out to him ... /2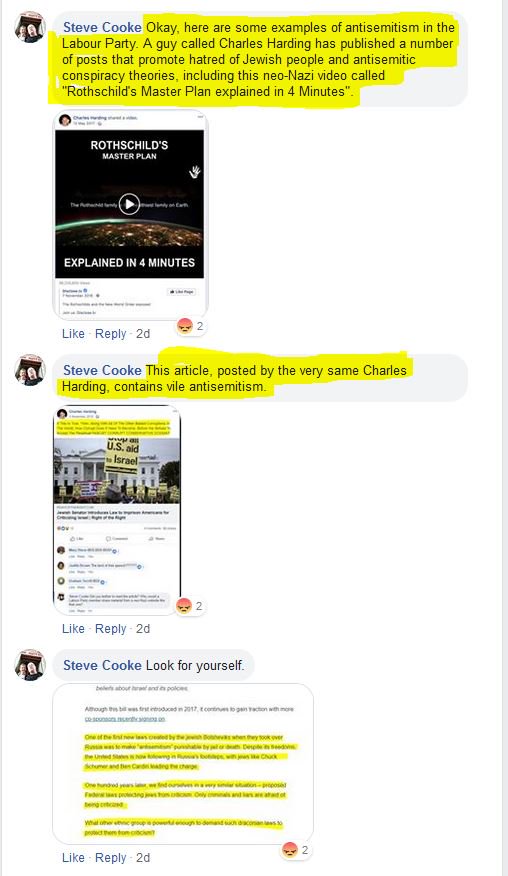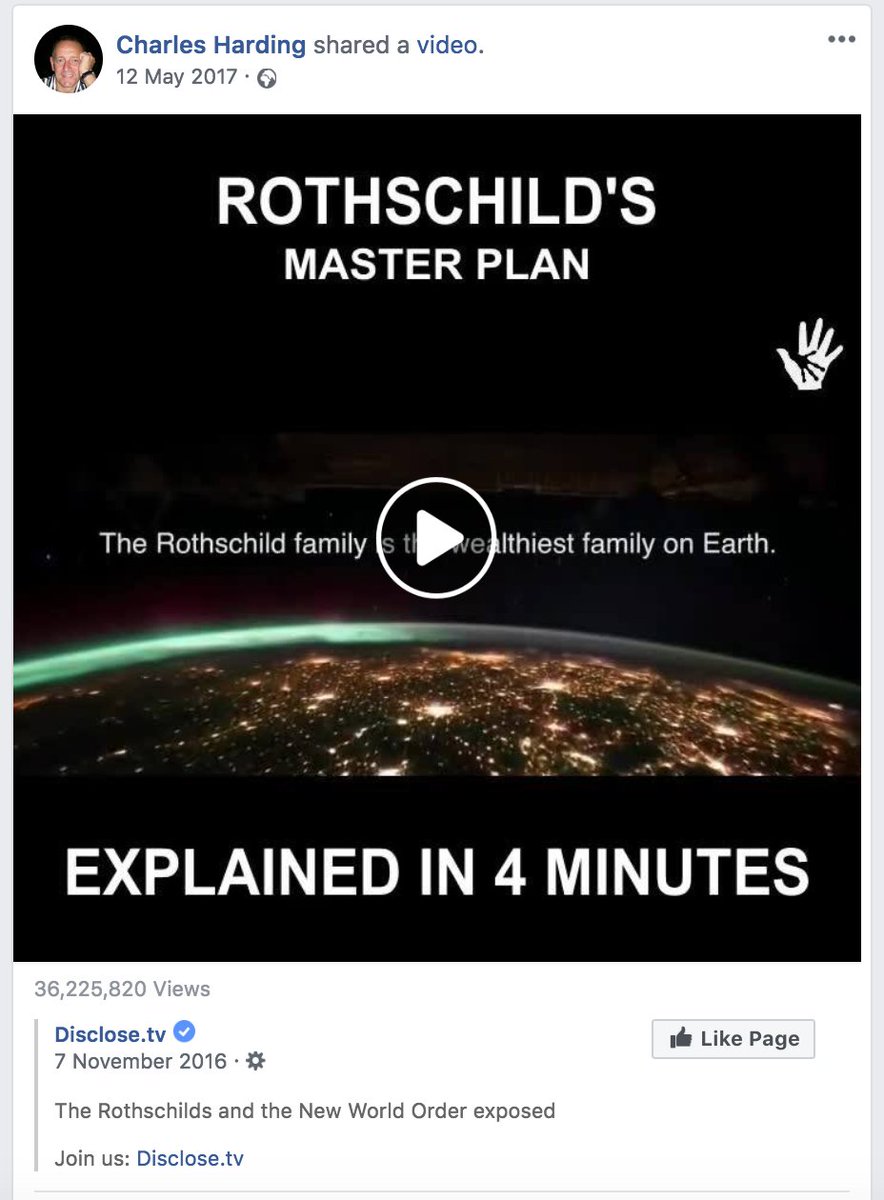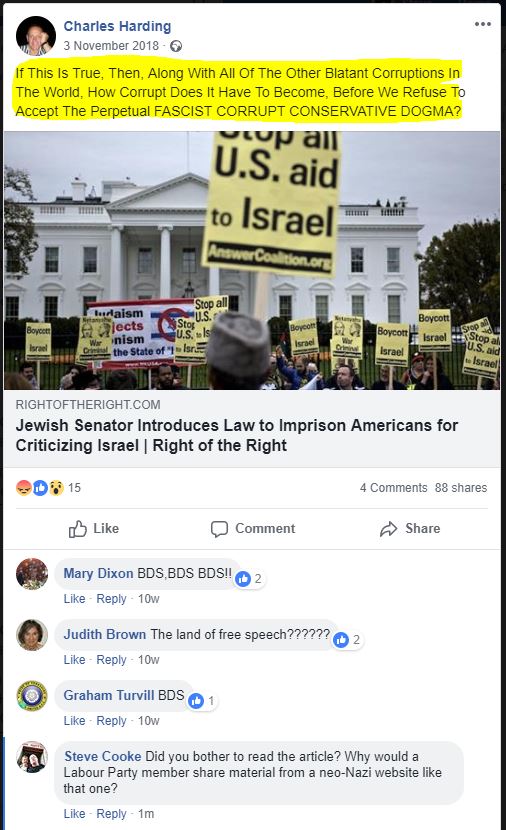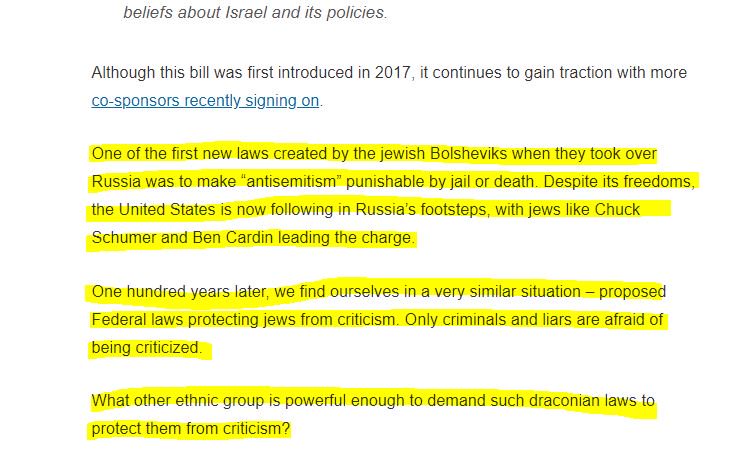 I've been involved in organising
#antifascist
protests to oppose
#Islamophobic
groups such as For Britain, the EDL and the DFLA when they've held marches and rallies in the area. These hate groups regularly accuse their opponents of supporting child sexual exploitation. /6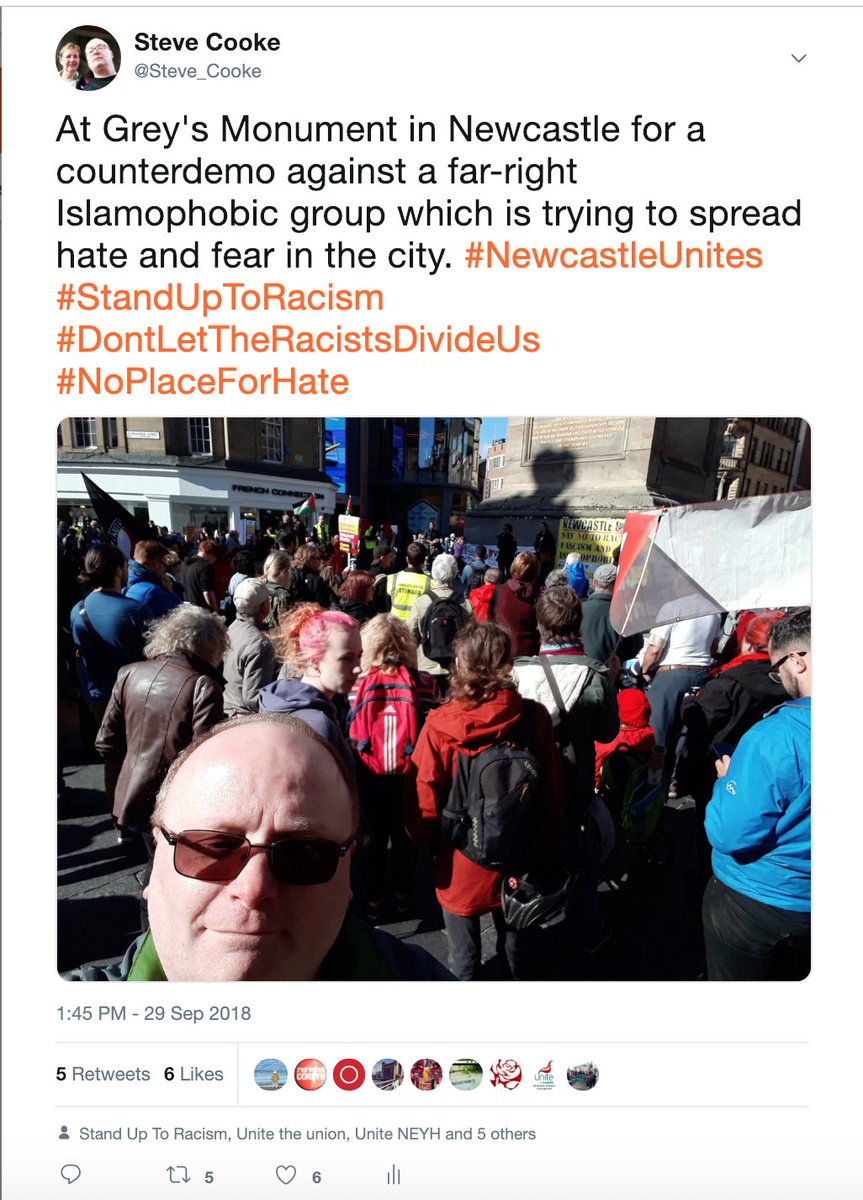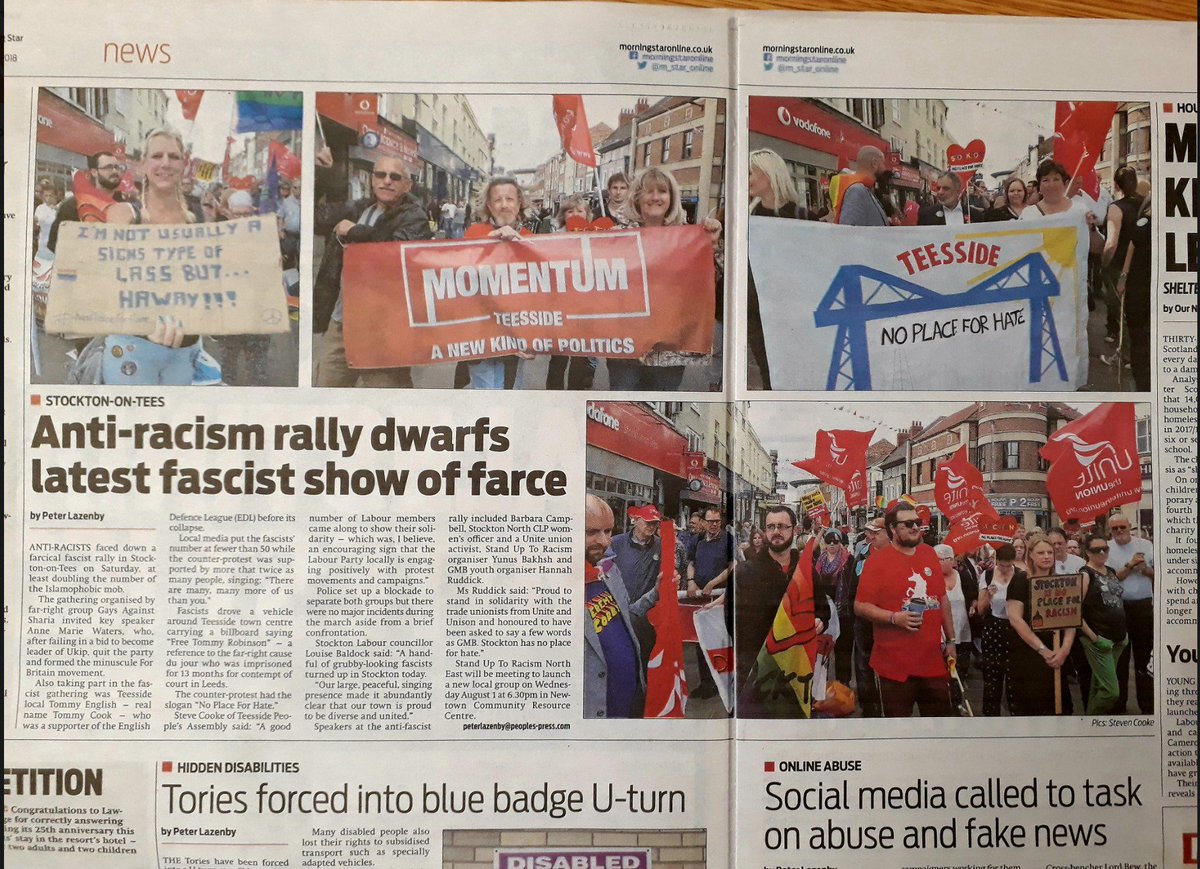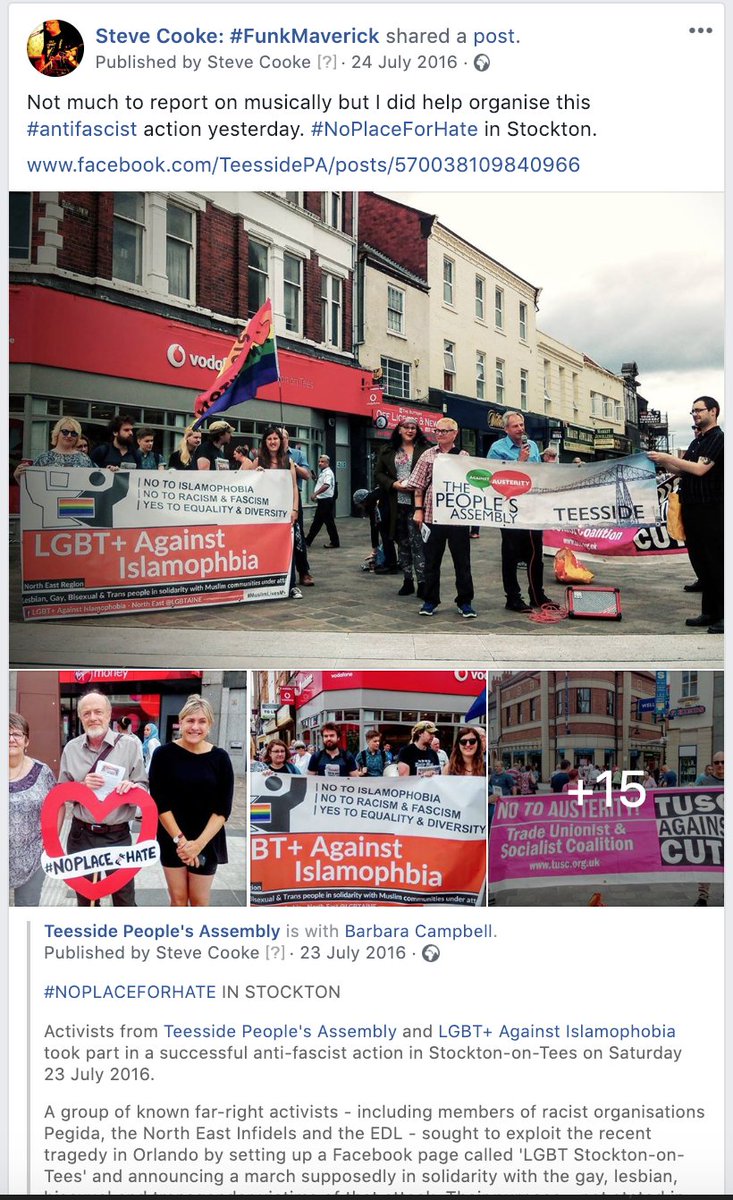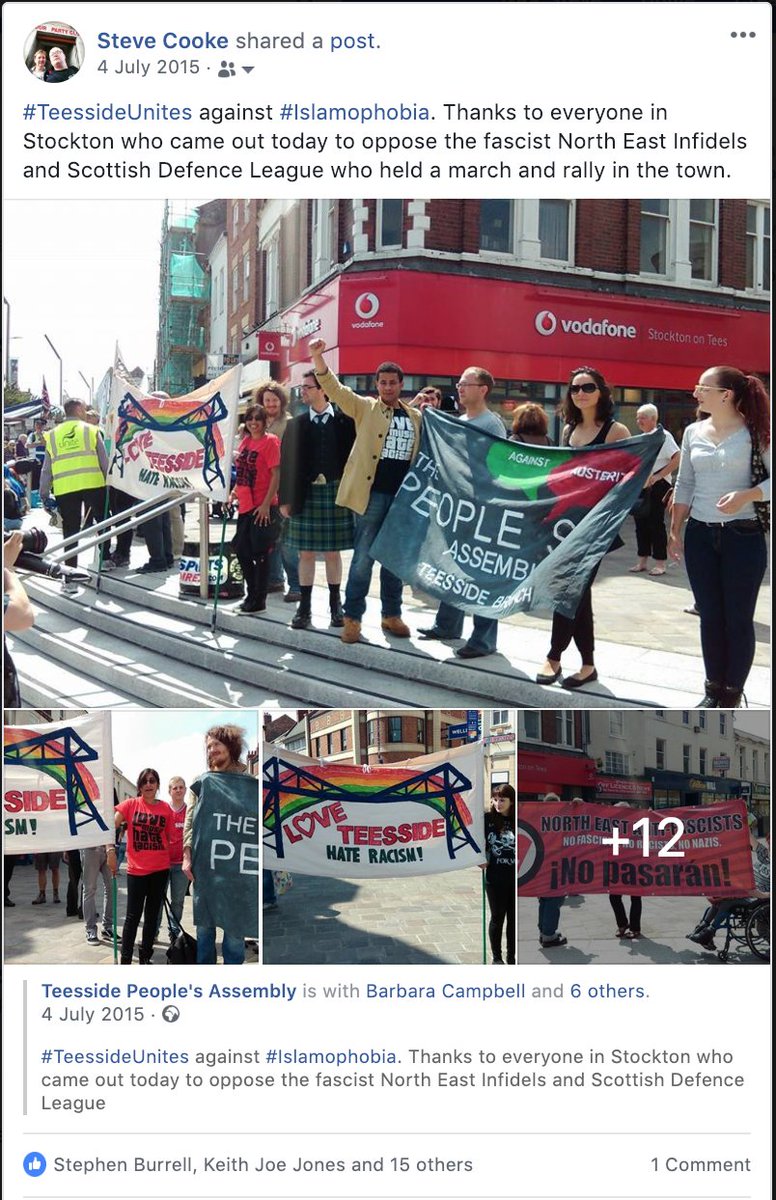 "Israeli troll", "shame on them", "rightwing shit", "vile creep", "shit-stirring mongrel" and "manger maggot"(the mind boggles?), exclaim Harding's friends, with some sharing elaborate conspiracy theories to explain my supposed agenda.
/9
Have Harding's supporters not noticed his
#antisemitic
commentaries? I can accept some might not have spotted those posts, especially if they have hundreds of 'Facebook friends'. But none seem curious to establish the truth of the matter. Or perhaps they share his opinions?
/10
They're certainly not helping the Labour Party or the cause of Palestinian national self-determination with such racism and denialism. Jeremy has called upon members to challenge antisemitism and root it out of our party. We should all support that. /End
theguardian.com/commentisfree/…
Oh, and when did I "brag that he can get people banned from Momentum, Labour and Facebook", "having a friend who is high up in Unite" and my "influence in Momentum and Labour"? This is news to me, Charles Harding. It really is.
#Antisemitism