This is just staggeringly awful. A basic traffic stop ended with a police officer tasing a man 11 times, the 11th by pulling down his shorts and tasing him in the testicles. His children saw the entire thing. Wanton, sadistic stuff. And there's more.
kshb.com/news/national/…
/1
Here's how that scene played out according to the lawsuit the man just filed. Just one of the many circumstances of being pinned to the asphalt while being tased: it was 108 degrees in Glendale that day. /2
ewscripps.brightspotcdn.com/46/69/b3293a18…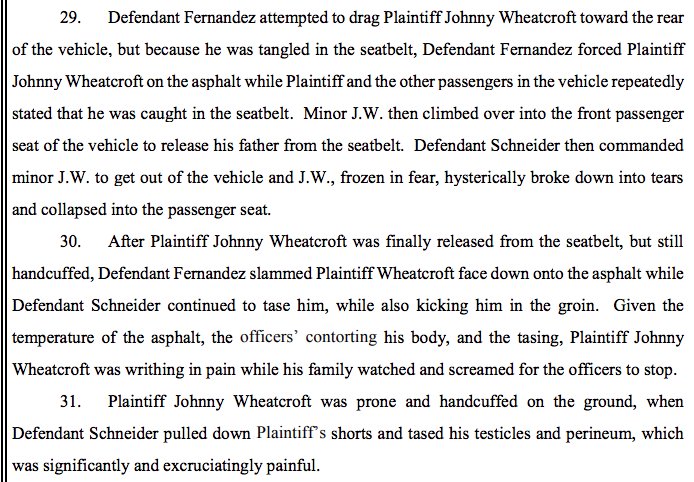 Also, Glendale released a 2-page statement that gave a grand total of one sentence to describing the use of the taser. The
@abc15
correspondent, with a bluntness you don't often see on local news, called it an attempt to deliberately mislead the public. /5
ewscripps.brightspotcdn.com/fa/b7/40a105cc…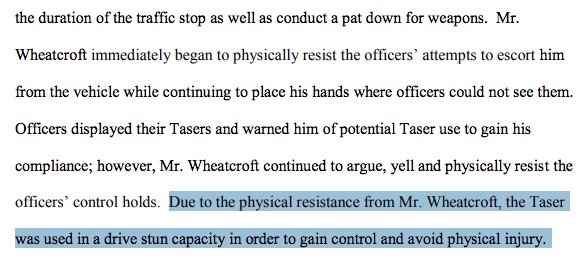 Among the lies in Glendale's statement: repeatedly saying that the man was resisting officers.
@abc15
got the IA report on the case, which makes the point repeatedly of saying he was compliant. /6
ewscripps.brightspotcdn.com/38/16/a9b0389c…


Not lost on me, or the news team, or many in this thread, is that the very first thing the cops did with this guy was get the law wrong. As the passenger he didn't have to show ID. Highlights how avoidable and wasteful this whole ordeal was.