My little boy is 3. And his school has had to teach him and his classmates this "Magnet Game." In case of an active shooter. When I first got this email, I cried. This is the world we live in. And we owe to them to make it better. Now.
#MSDSStrong
#ParklandStrong
#NeverForget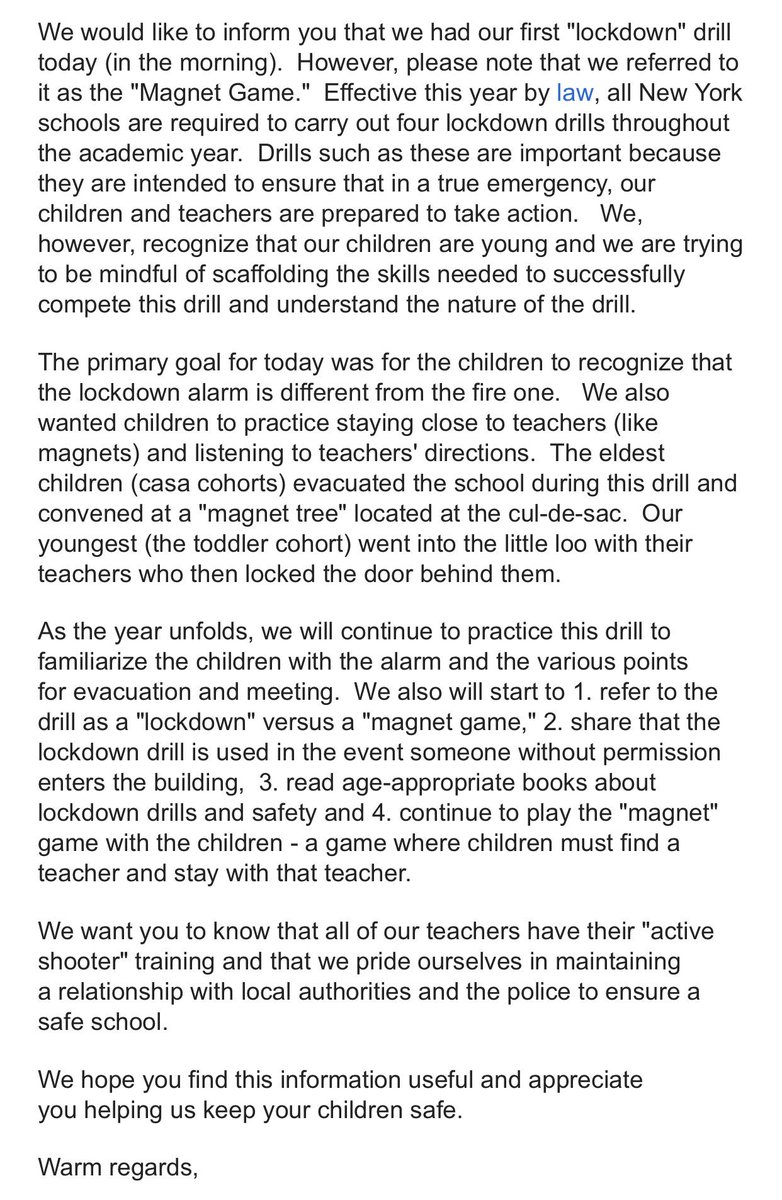 Thank you to the Parkland kids and parents for your courage. And to the Sandy Hook activists for your tenacity. And to my son's amazing teachers. And to all the teachers and school leaders out there everywhere that would take a bullet for my kid and so many others.
I've seen heroes. And you are among the best and truest of them all. And you deserve better. Until we achieve that, thank you for holding the line. In ways we can only imagine. You are not forgotten.
#MSDSStrong
#ParklandStrong
#NeverForget