Earth Day
#thread
on some video work and campaign finance research I did my senior year of high school in 2014 about the oil and gas industry's destruction of Louisiana's coast and political system, which I couldn't have done without
@mikewstagg
.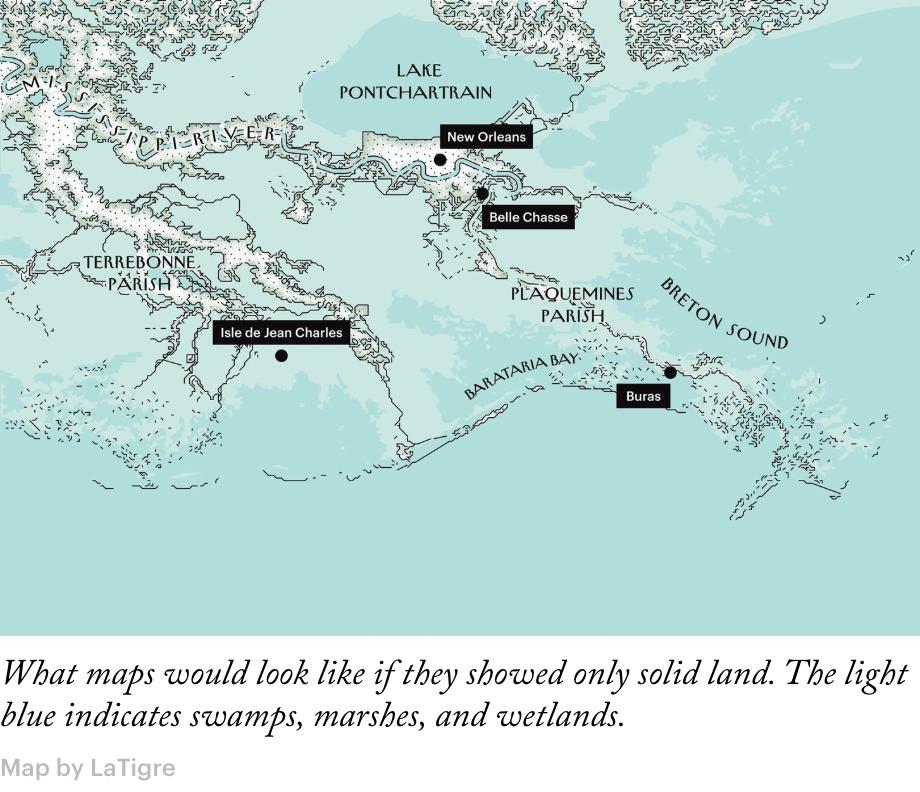 Also couldn't have done it without my mom
@ElizabethRobeso
, then working for the exec. director of
@RestoreLa_Now
, a historian, John Barry, who spearheaded what
@NathanielRich
called "The Most Ambitious Environmental Lawsuit Ever"—he sued 97 oil companies to restore southeast LA.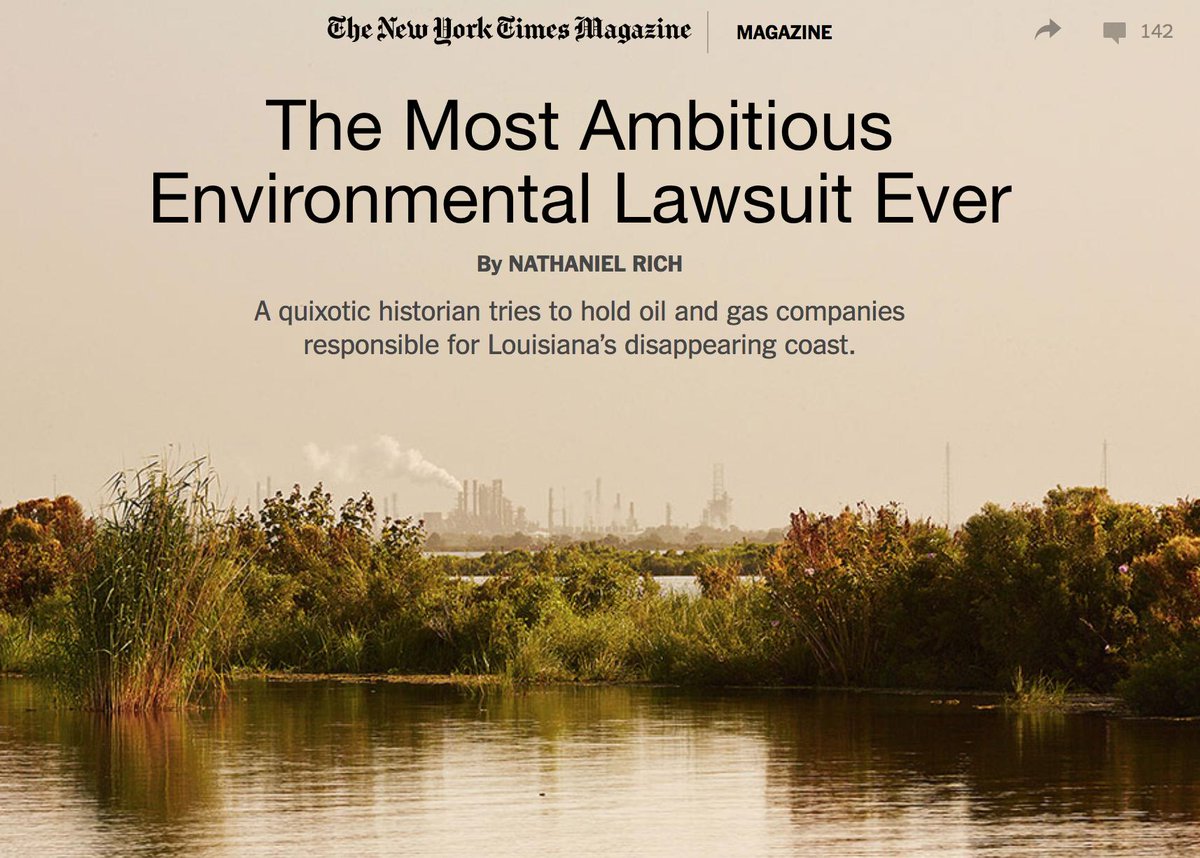 In 2014, I filmed the "No Big Oil Bailout" bus tour of the Louisiana Coastal Zone by the
#GreenARMY
,
@labucketbrigade
, and
@RestoreLa_Now
, the basis of an amateur mini-documentary, "Lost Paradise," feat. John Barry,
@mikewstagg
,
@GeneralHonore
, and others.
vimeo.com/93740065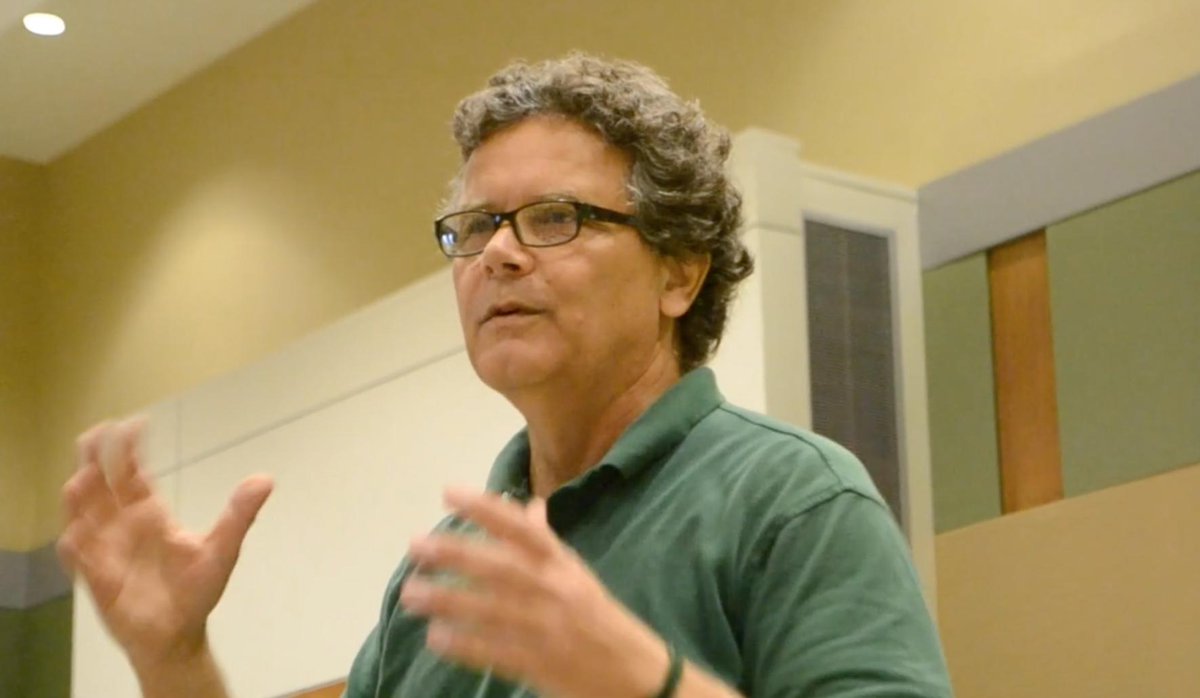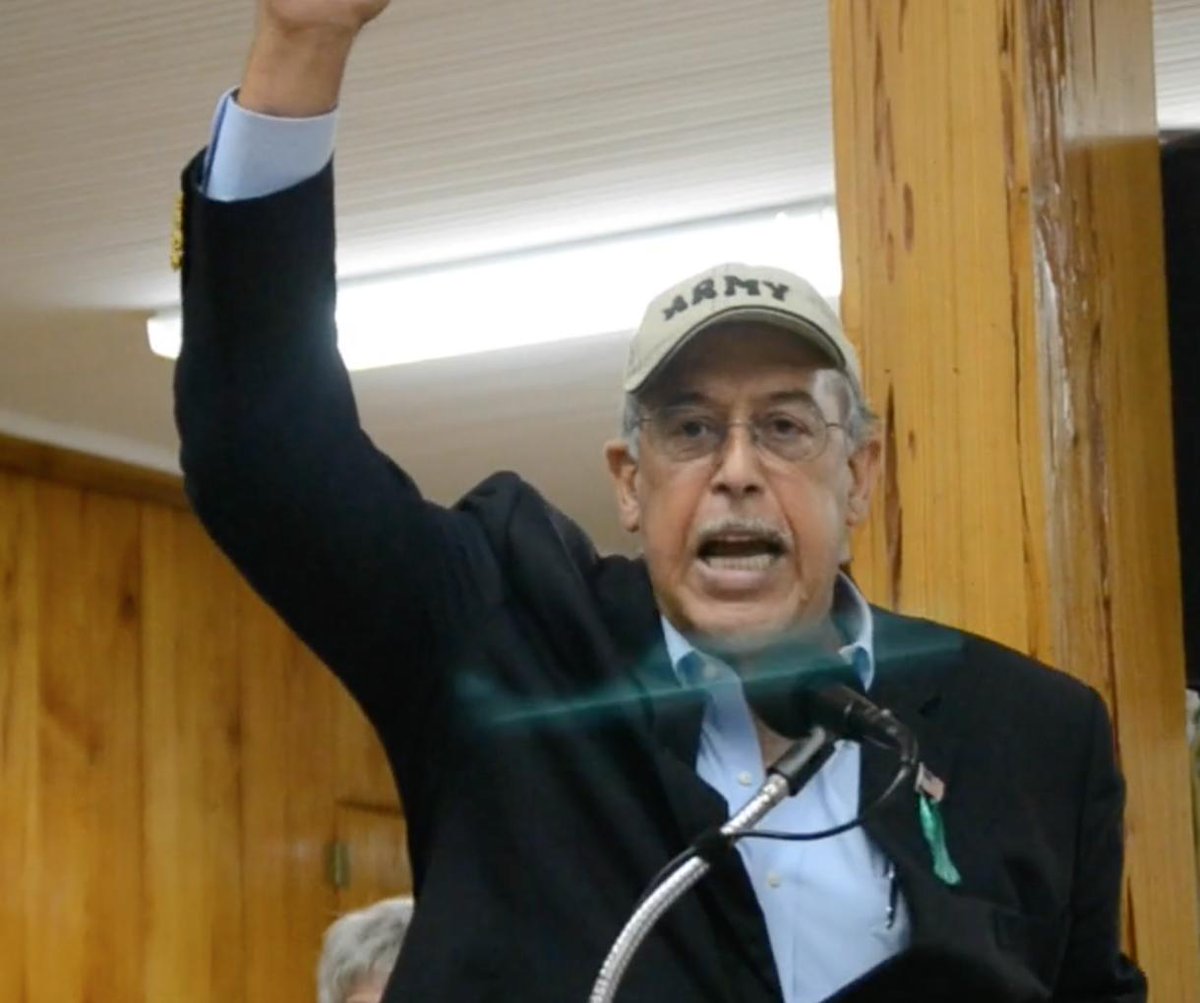 During a rousing anti-fracking speech at an Abita Springs town hall meeting on May 1, 2014,
@GeneralHonore
said: "With all due respect to the state legislators, find out how much money they've taken from oil and gas. Start asking that question."
@mikewstagg
& I had just begun to.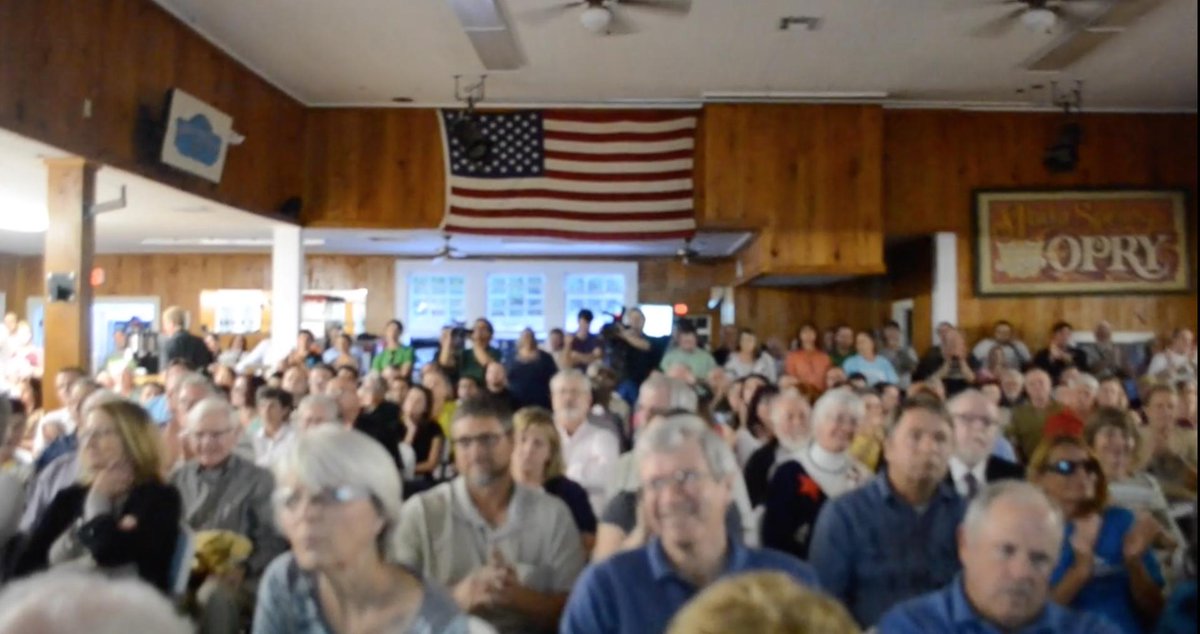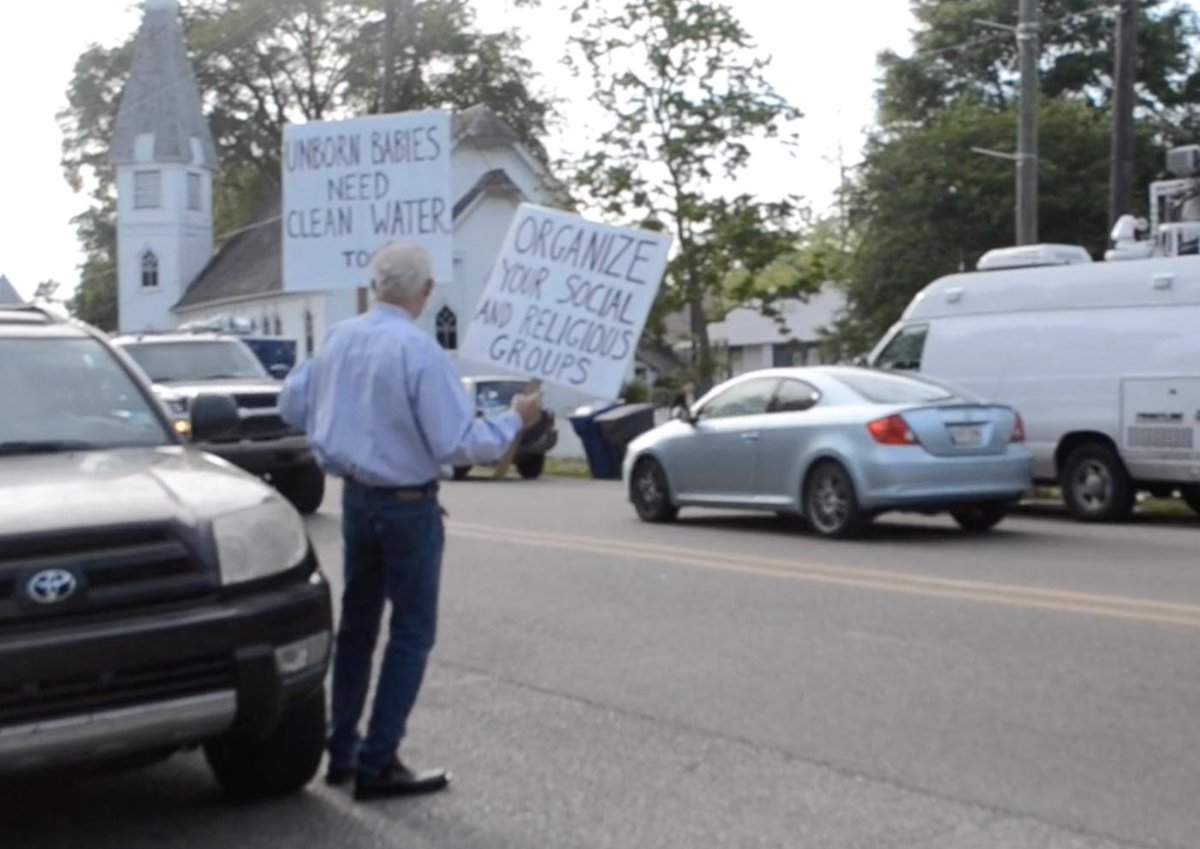 @mikewstagg
soon determined that Louisiana State Senator Robert Adley, the chief sponsor of legislation (SB-469) to kill John Barry's historic lawsuit, since 2008 had raked in almost $600,000 in campaign contributions from what Mike called the "Petro-Chemical Industrial Complex."

"I think it's absurd to say that the oil and gas industry has damaged the coast" Senator Adley said in 2014. Between 2008-2013, about 46% of his campaign finance $ came from the oil and gas industry and related interests. The LA
#GreenARMY
environmental report card gave him an F.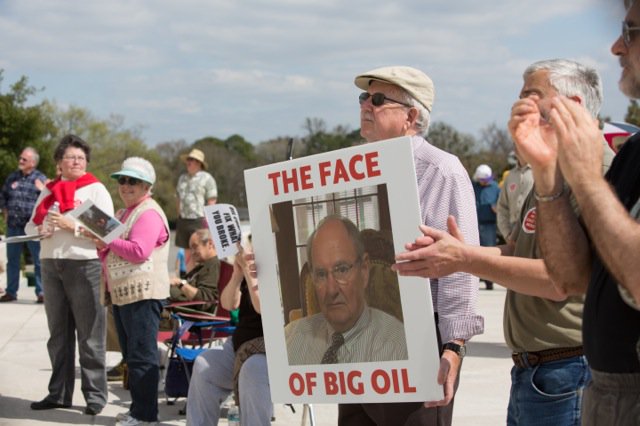 Picking up where
@mikewstagg
left off, I did further research for John Barry &
@RestoreLa_Now
about oil and gas campaign finance contributions, and determined that the same people and orgs that gave $600k to Senator Adley gave almost $6 million to the Louisiana state legislature.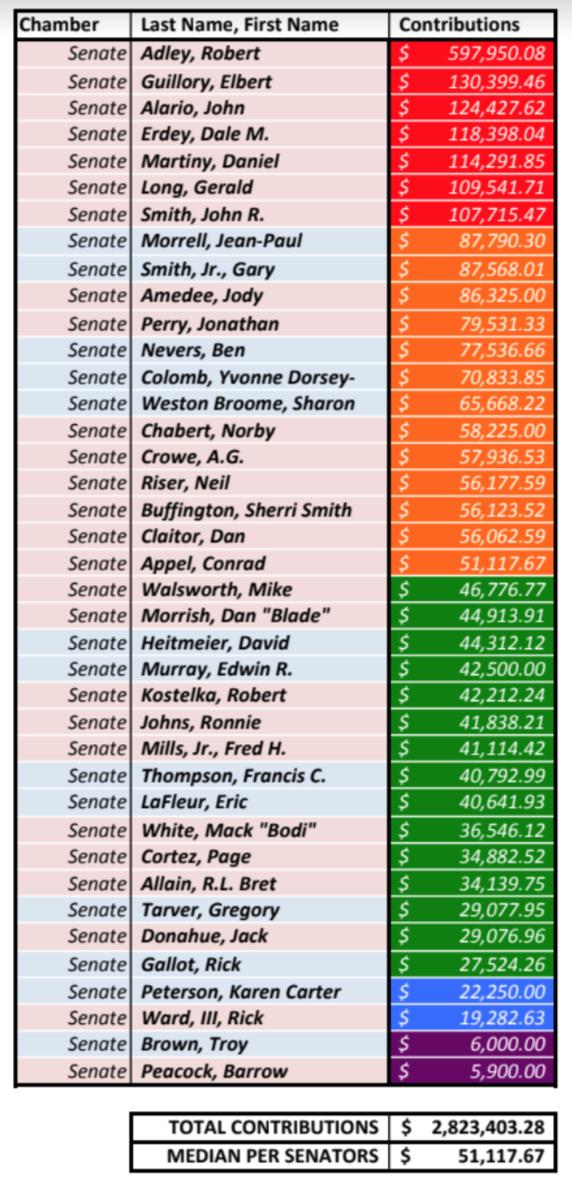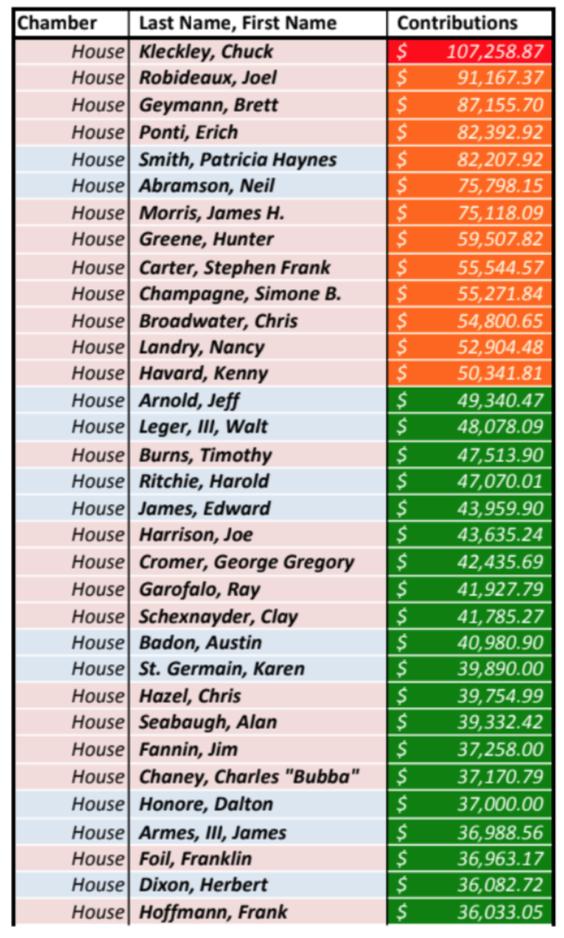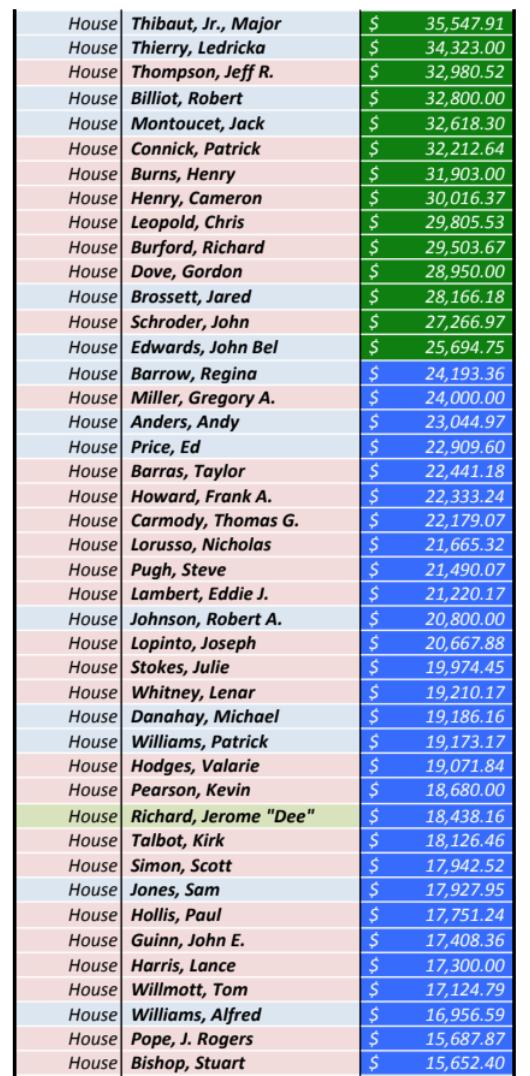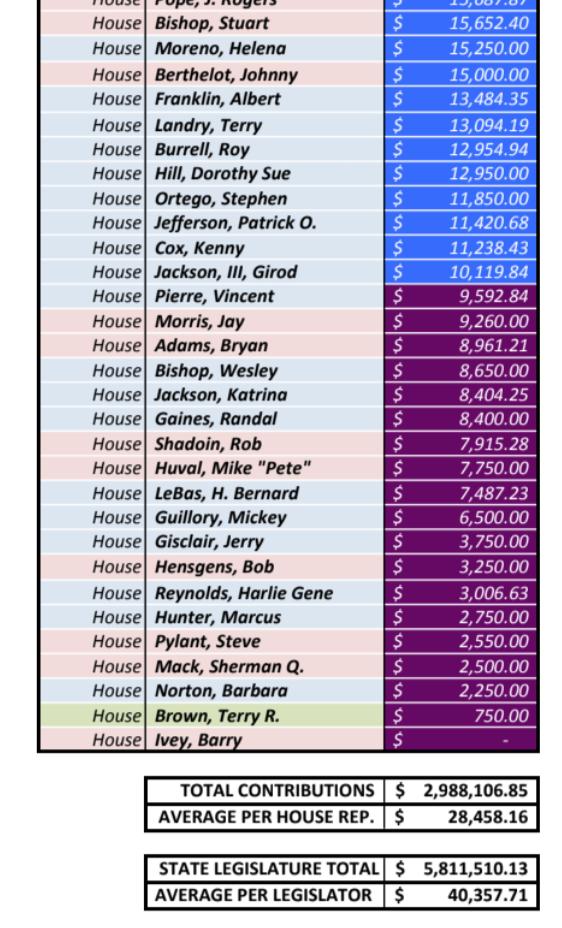 LA journalist Tom Aswell said of our research: "So the obvious question is: what do the oil & gas interests expect in return... How about the dismissal of a pesky lawsuit that could result in...97 oil companies having to...restore the state's wetlands…?"
louisianavoice.com/2014/05/29/pos…
From this smaller sample size, I found a correlation between how much LA state legislators took from the "Petro-Chemical Industrial Complex" as a percentage of their total campaign finance contributions, and their environmental voting record as scored by the Louisiana
#GreenARMY
.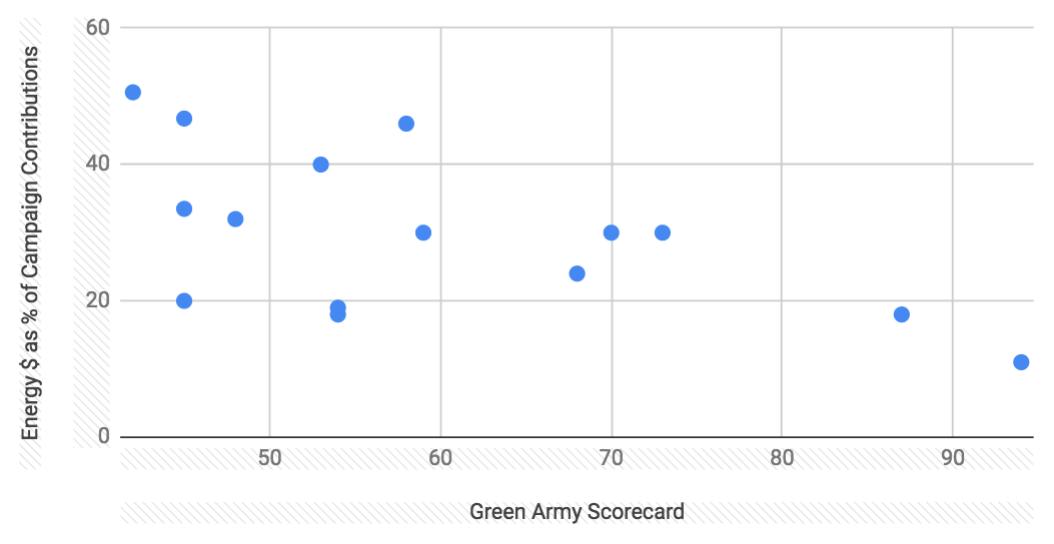 Consider the case of Lenar Whitney, a Republican who represented a coastal parish in the LA House of Reps from 2012-16. Big Oil interests provided 40-50% of her campaign funds in 2011-2013. In 2014 she made this controversial video to run for the US House:

In 2014-15, I lost sight of investigating the oil and gas industry's political influence in Louisiana via campaign contributions as I got sucked into studying the history of the Ukrainian far-right. I hope to get back to researching the role of Big Oil $ in LA politics next year!