Okay, listen up. This is not a drill. Ivan Golunov, my colleague at
@meduzaproject
, one of the best investigative reporters in the industry, was arrested yesterday after leaving work (I was with him before he left). He is now awaiting formal charges at a remand prison in Moscow.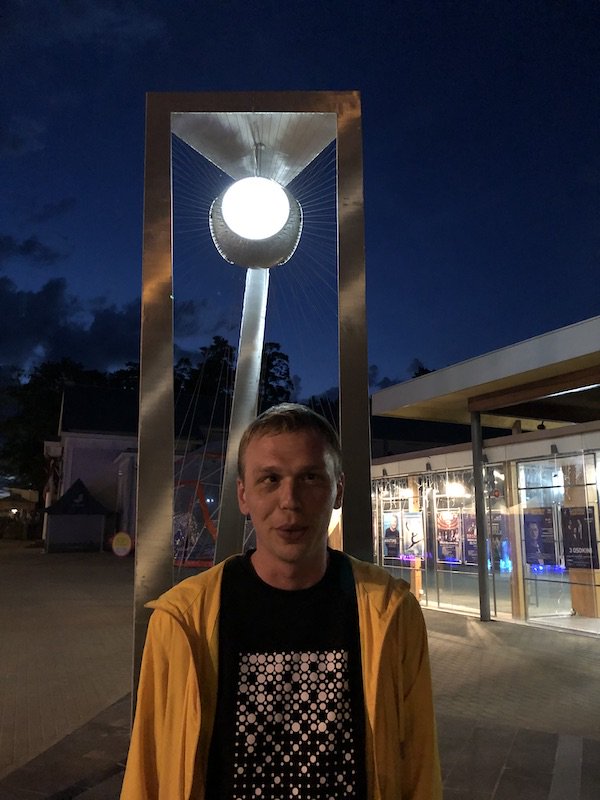 The allegations against Ivan brought forward by the investigators are simply ludicrous. Police claim Golunov, an award-winning investigative journalist, was moonlighting as a Walter-White-level meth kingpin from his Moscow apartment. It's clearly a fabrication.
But it's an extremely serious charge that carries 10 to 20 years in prison. There's no debate about this: Ivan is being targeted for his courageous, thorough but never reckless or unethical investigations into crime and corruption at the the highest levels of Russian state.
Here's one example of Ivan Golunov's reporting, which I had the honor of editing: he uncovered a massive loan-shark scheme that goes beyond Russia's borders and into the murky world of international dark money (h/t to
@KevinRothrock
for translating it).
meduza.io/en/feature/201…
The way Ivan is being treated in detention is abhorrent and illegal: he was denied any contact with his attorneys, relatives or colleagues for over 12 hours, and not fed or allowed to sleep for more than 24 hours.
meduza.io/en/feature/201…
Ivan has been consistently pointing fingers at extreme, unchecked corruption and crime in Russia and abroad. We have strong reasons to believe that he's being targeted for one of his investigations:
meduza.io/en/feature/201…
Please keep an eye on this case. Ivan's life is in danger. If you need any clarifications or comments, let me know at kvlv@pm.me, I'll pass it on to
@meduzaproject
's editor-in-chief Ivan Kolpakov or CEO Galina Timchenko, who have the full info. And follow
@meduza_en
for updates.
I've never asked for this, but it's a very personal matter for me as Ivan's editor: please share this far and wide. His court hearing is today and I shudder at the cost of losing Ivan for an unnamed number of years. It'll be a great loss for journalism. Thank you!
This is what's happening to Ivan in custody right now
If you're a reporter covering
#SPIEF2019
in St Petersburg right now, please be aware of this and press Russian officials for comments. Don't let them get away with this. It must be about Ivan Golunov today.
I'm seeing a lot of comments in the vein of "this is what Putin does to journalists." I wish it were that simple& If Putin could just make it stop, I'm sure he would. But he can't fully control those who targeted Ivan for his investigations. *They* are far more dangerous.
And the system just doesn't have a reverse gear. Now that Ivan is in custody and charged with a serious crime, no matter how laughably flimsy the evidence, you can't just throw it away without these people admitting a wrong and losing face/careers. And they will fight back hard.
Without letting on too much, I can only say that we at Meduza are working on an investigation into those who might be responsible for Ivan's persecution. And it's obviously much more complex than 'Putin ordered a hit on anti-corruption reporter.' Again, wish it were that simple.
I hope this was the effect of all the publicity around this case, but Ivan has just been released from custody to house arrest pending trial. He's innocent, of course, and will be barred from doing any reporting for the time being, but it's still a miracle. Thanks everyone!