As
@Haleaziz
's scoop about a draft of this report revealed (
buzzfeednews.com/article/hameda…
), many adults had gone days or weeks without any access to a shower.
Many people had been fed nothing but bologna sandwiches for breakfast, lunch, and dinner for weeks—extremely unhealthy.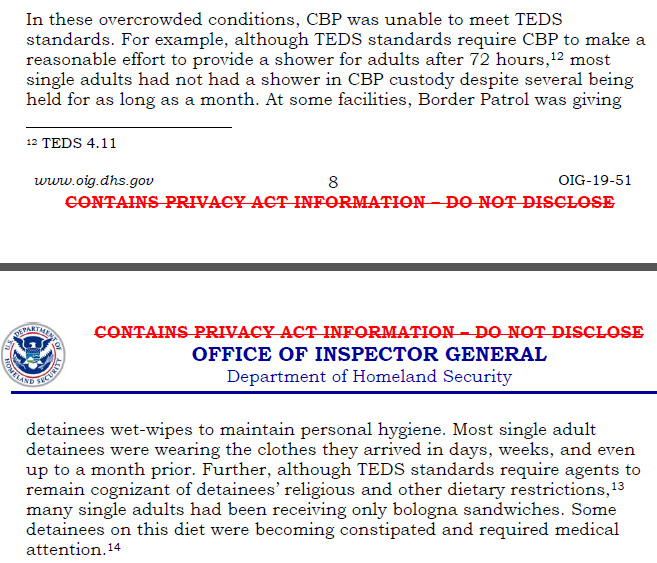 The conditions in CBP custody are truly awful—and to be clear, no person in jail in the United States is treated this badly.

In jail you get a bed to sleep on, hot food, showers, toothbrushes, and you're not crammed into a tiny cell with 40 other people.

Not so in CBP custody.