In December 2011, a horrific car accident left Jason Esterhuizen completely blind.
Now part of a small clinical trial, he received an experimental brain implant called the Orion.
He says it let him see his birthday candles for the first time in years.
read.medium.com/Ed0NW7l
From the outside, the Orion basically looks like a pair of sunglasses.
Implanted in the brain, however, is a postage stamp-sized chip containing 60 electrodes that sits on the visual cortex, the part of the brain that processes visual information:
read.medium.com/Ed0NW7l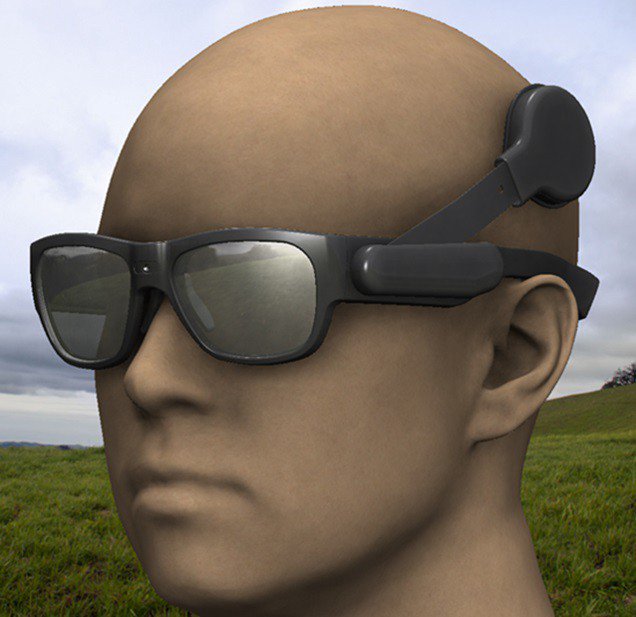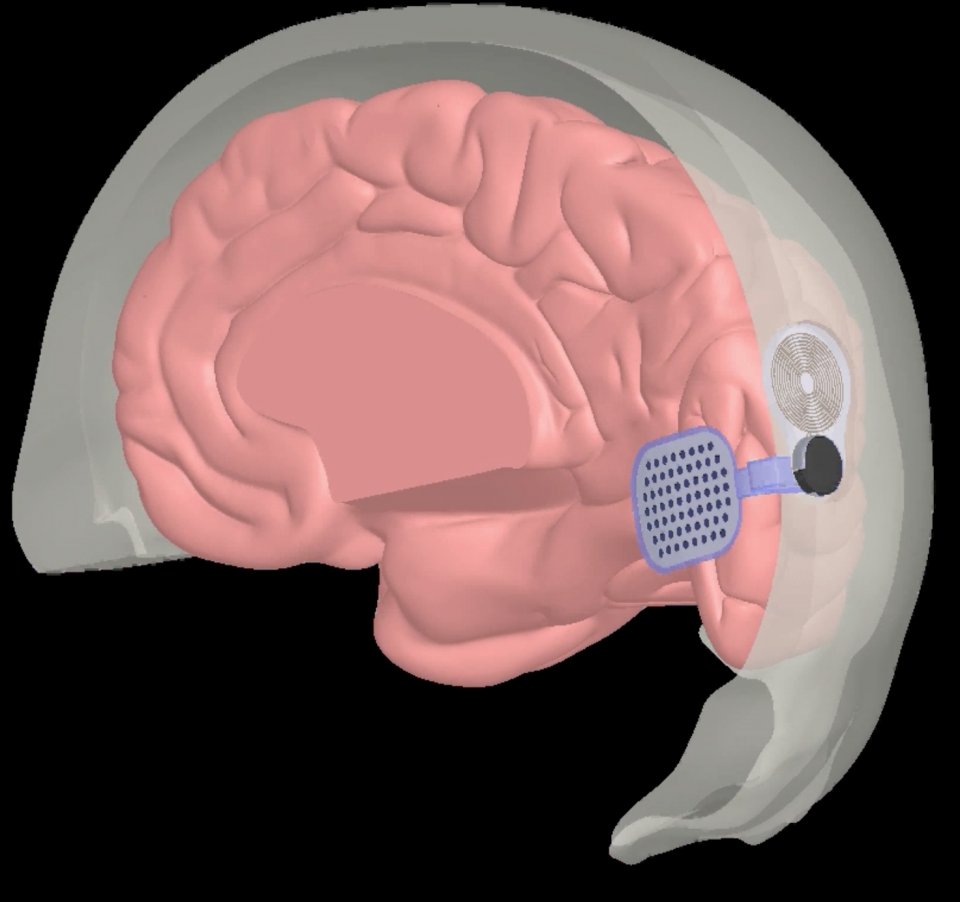 Switched on, the camera captures a person's surroundings. A wireless vision processing unit then converts those images into electrical pulses using an algorithm.
Those pulses are sent to the electrodes on the brain, which interprets them as visual clues.
read.medium.com/Ed0NW7l
"I still can't put it into words…from being able to see absolutely nothing, it's pitch black, to all of a sudden seeing little flickers of light moving around."
The Orion bypasses the eye and optic nerve completely.
"With the current system we're testing, you don't even need to have eyes for the device to work," says
@drpouratian
.
read.medium.com/Ed0NW7l
While Esterhuizen and the other participants don't see color, shapes, or clear edges and can't yet read text, they are able to distinguish light from dark, they can recognize moving objects, and they have some degree of depth perception.
read.medium.com/Ed0NW7l
The early results from the Orion are encouraging, but brain implants for vision are still very much in their early days.
Safety is a major concern: One patient in the Orion trial experienced a seizure after the device was implanted.
read.medium.com/Ed0NW7l
Esterhuizen (
@byebyedarkness
) is hopeful about the future of assistive technologies for the blind and visually impaired.
"It's just baby steps for now," he says. "But eventually I think this technology will change the lives of millions of people."
read.medium.com/Ed0NW7l