#BREAKING
NEWS 🚨🚨🚨
#CHINA
#USA
#WASHINGTONDC
#EMBASSY
CHINA IS EVACUATING ALL CHINESE STUDENTS IN THE USA.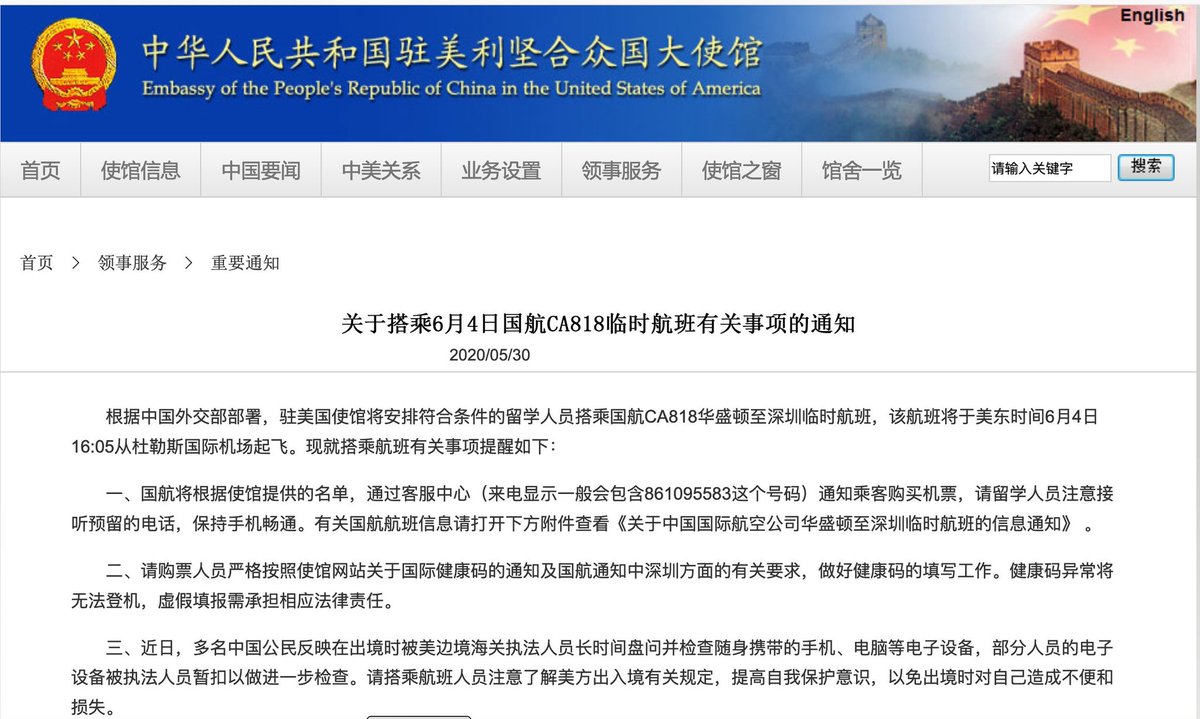 Some of the electronic devices were temporarily detained by law enforcement officers for further inspection. Please take the flight personnel to understand the US entry and exit regulations and improve self-protection awareness to avoid inconvenience"
FYI
After Trump's May 29th press conference, the White House announced that from June 1st, certain Chinese students and researchers will be suspended from entering the United States.
Subsequently, the Chinese Embassy in the United States issued a notice saying that some Chinese students will be arranged to return to China.
The notice reminds international students that mobile phones and computers may be checked when they leave the country,
asking them to "raise their awareness of self-protection to avoid inconvenience and damage to themselves when they leave the country."
The notice reminds Chinese students that their phones & computers can be checked when exiting the customs, and asks them to "raise your awareness of self-protection so as not to cause any inconvenience or loss to yourself when you leave the country."