ISIS: My defeat will be biggest Middle East story of 2017.

MbS: No way. My rise will be biggest Middle East story of 2017.

Iran: Hold my doogh.
Amazing: In Iran's city of Rasht protestors chant against the IRGC and Basiji militia while warmly welcoming members of the security forces into their midst
Observation: In three days of Iran protests, not a single green ribbon or banner, no references to Khatami, Mousavi, or Karroubi, no posters or portraits or banners of any sort - but lots of slogans against Khamenei, regime, IRGC.
Apocalyptic video from Karaj, large city just northeast of Tehran, shows rumored sacking of prosecutors office, a symbol of repression and regime excesses.
Here's an unverified photo showing extensive damage to the prosecutors office in Iran's Karaj.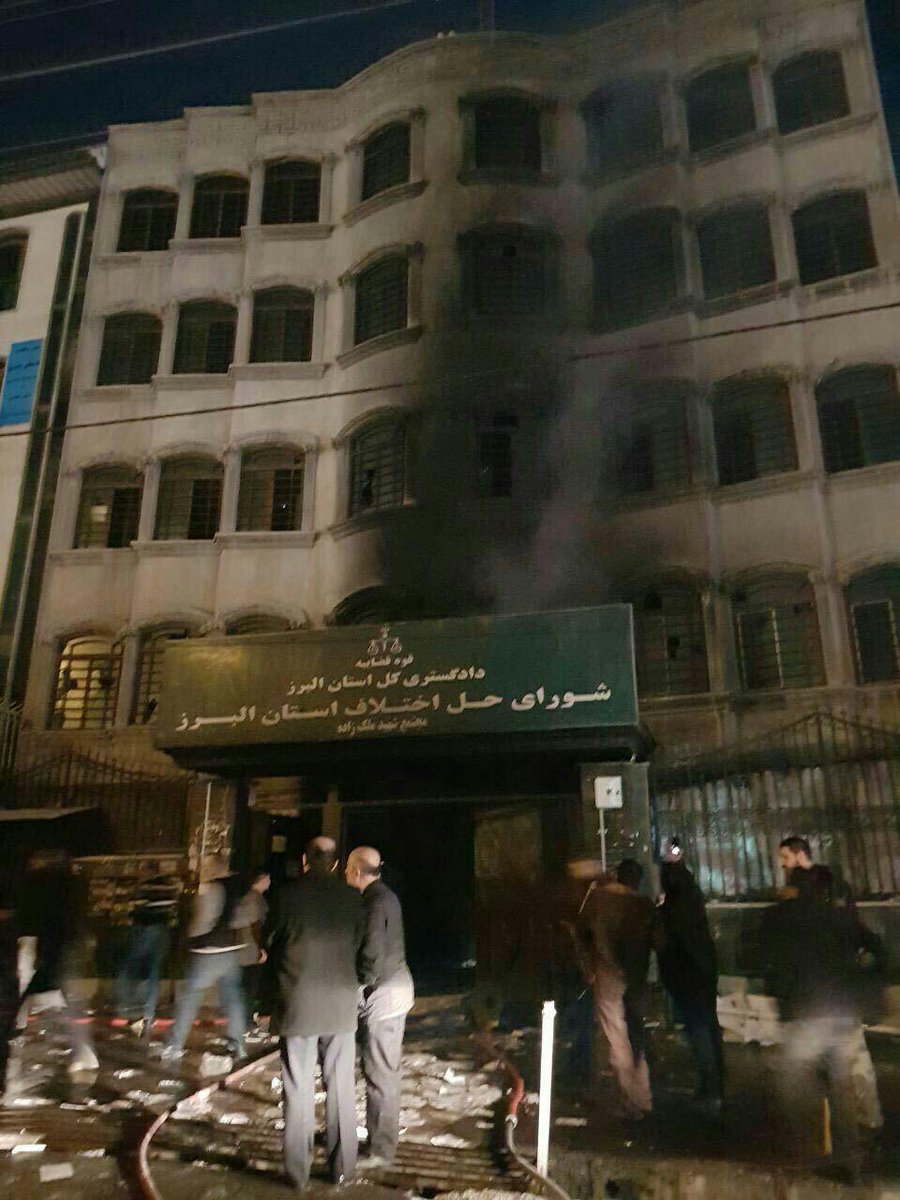 Seasoned, hardened Tehran-based journalist: "I think the grassroots and lower middle class are venting out anger and the destination of the protests is unknown."
"People ask me what will happen next," Abbas Abdi, a leader of 1979 seizure of US Embassy in Tehran and now an influential reformist, wrote in a column. "And I can say that people can tolerate economic pressure but not humiliation."
latimes.com/world/middleea…
Interesting and ominous thread on Iran from Bahraini activist
Iran's semi-official Mehr News Agency cites provincial official confirming deaths of 2 people during "illegal" Dec 30 protests in Doroud, Lorestan. Official said "foreign intelligence services" were behind protests.
Stark warning from Iran's Interior Minister Abdolreza Rahmani-Fazli: "Those who attempt to destroy public property, disrupt law and order, break the law and threaten people's security must answer for their behaviour and pay the price."
1/2
"Those who misused social media to create insecurity, disorder, lawlessness and destroyed people's property proved that this facility is an excuse for them; they just want to spread violence and intimidation, and this behavior will definitely be dealt with." 2/2
#pt
Iran's president to address nation today in wake of 3 days of political unrest
Grim: Video purports to show new prisoners being bused into Tehran's infamous Evin prison.
Iran's Mehr news agency warns: "Several takfiri groups have been dispatching forces to Tehran & other cities. These groups commissioned forces to shoot or stab people at the protests & attribute killings to the police, Basij or the IRGC."
"End political protests with economic reform and social freedoms," declares reformist daily Jameh Farda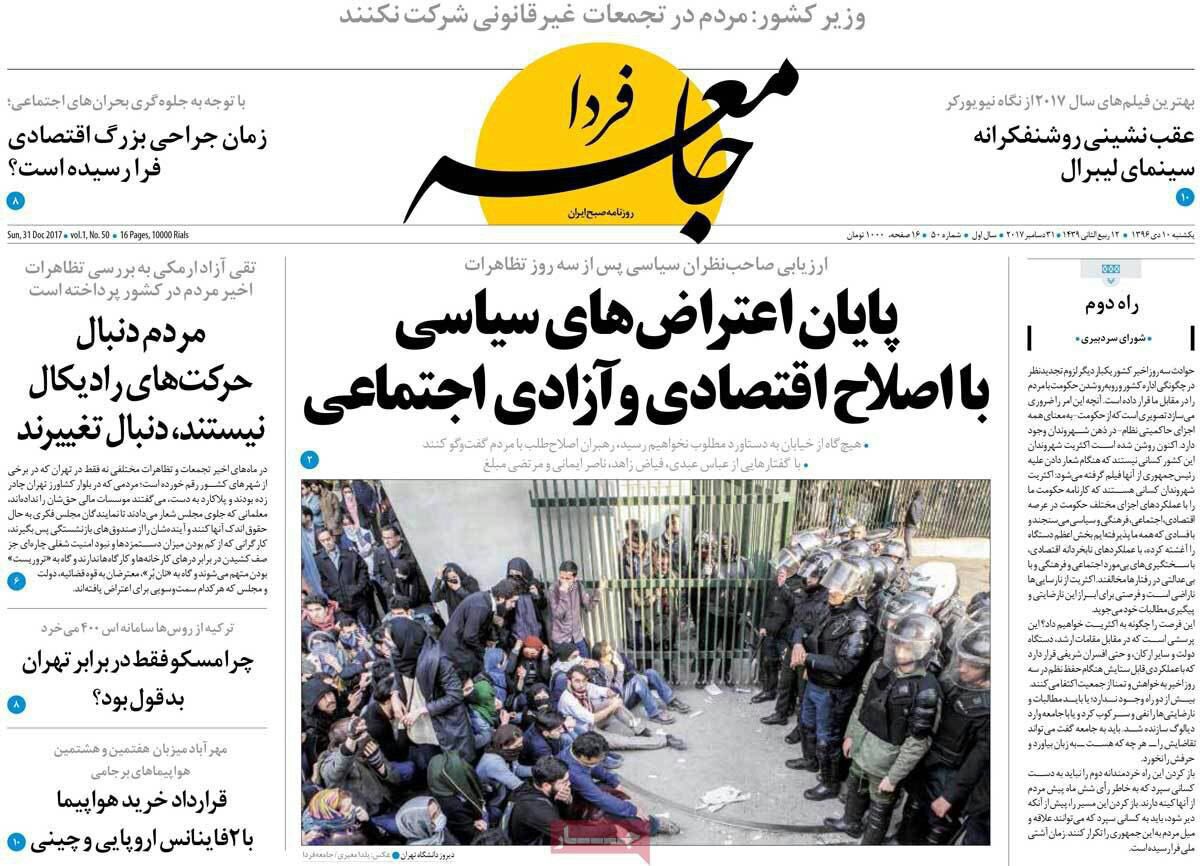 Fourth day of protests appears to get underway. This video from Hamadan, a city of 500,000 southwest of Tehran on the main road to Kermanshah.
Tehran protests appear to be beginning today.
Brave woman takes the lead in demonstration underway in Iran's Isfahan. "Don't be afraid, Don't be afraid. We are all together."
Youth torch police motorcycle in "conservative" Mashhad. No matter how much Iran regime spends to indoctrinate youth, each generation gets more radical: 2017 more than 2009, more than 1999. They hate you, Khamenei. They really, really hate you.
This is an utterly peaceful and civilized protest getting underway in Chabahar, a Persian Gulf port city in the country's far southeast.