AI analog of asking women to smile: editing faces to make them look more/less smiling also made them look more feminine/masculine because of the correlations in the training data.
arxiv.org/abs/1609.04468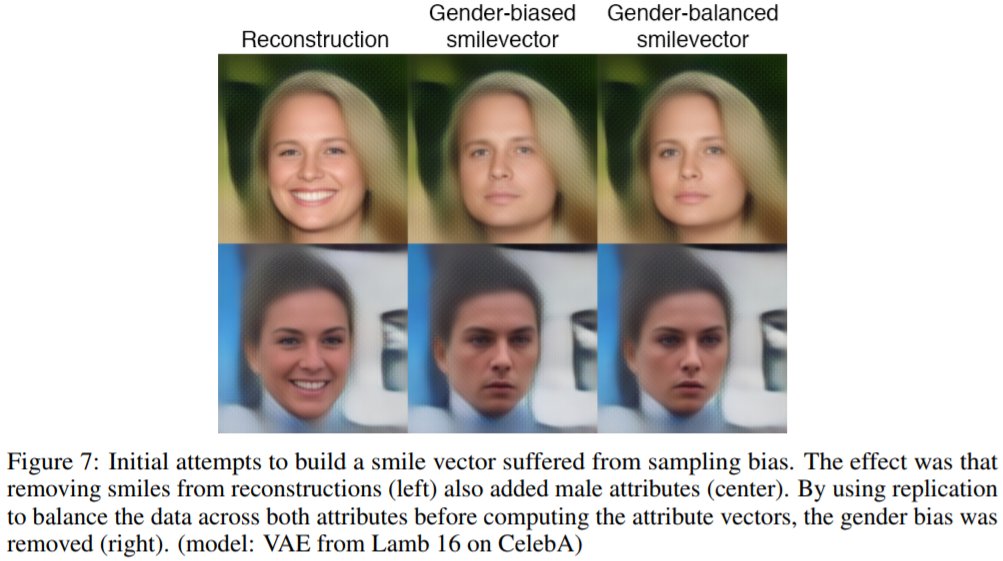 Commercial gender classifiers did 8%–21% better on male faces than female faces,12%–19% better on lighter faces than darker faces, and worst on darker female faces.
proceedings.mlr.press/v81/buolamwini…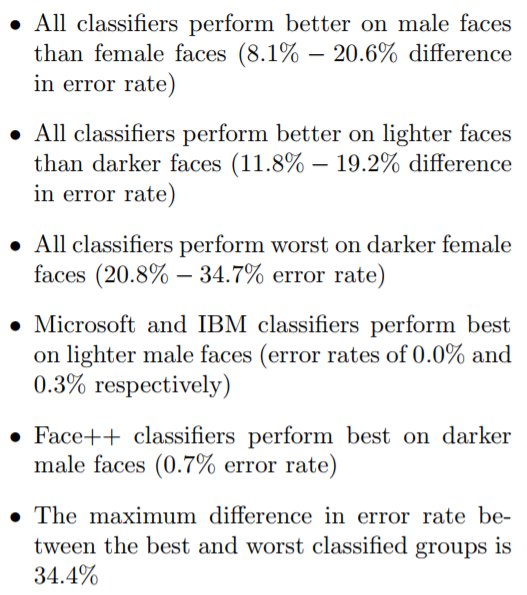 English to Turkish and back to English, using Google Translate (and every other translation engine).
opus.bath.ac.uk/55288/4/Calisk…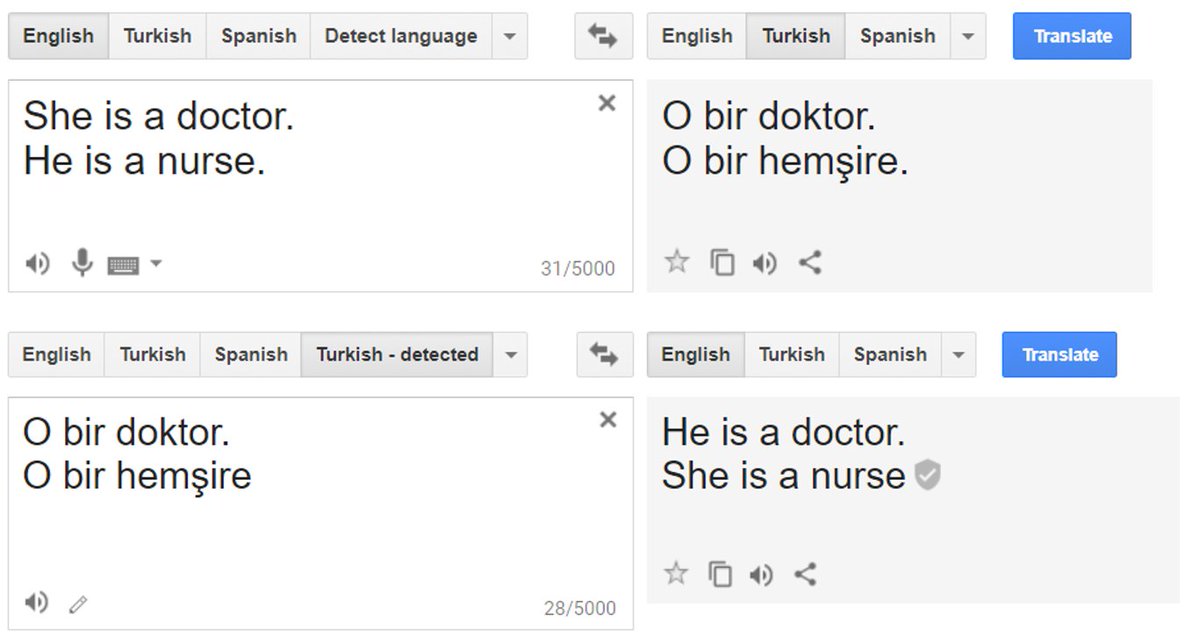 Error rate of YouTube's automatic voice transcription varies based on speaker's dialect region and gender.
rachaeltatman.com/sites/default/…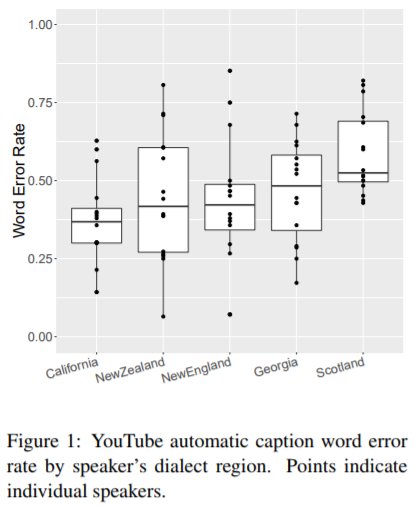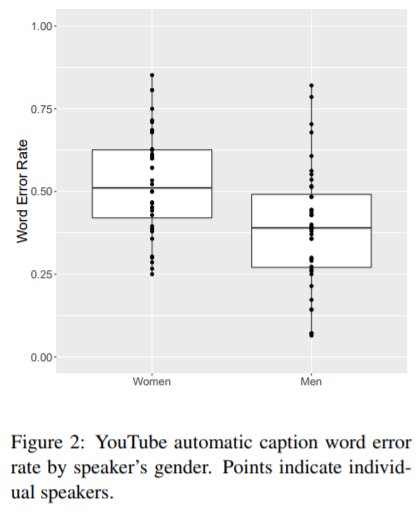 (There are tons of other examples of bias in computer vision and natural-language processing systems, but in this thread I've highlighted ones that are backed by research papers, as a starting point for a deeper exploration of the work happening in this space.)
This content can be removed from Twitter at anytime, get a PDF archive by mail!
This is a Premium feature, you will be asked to pay $30.00/year for a one year Premium membership with unlimited archiving.
Don't miss anything from @random_walker,

subscribe and get alerts when a new unroll is available!