There's a lot going on at Broward County Sheriff's Office. Here's Sheriff Scott Israel taking some inventive measures to shut down a wrongful termination case by his former head of HR 🤔
sun-sentinel.com/local/broward/…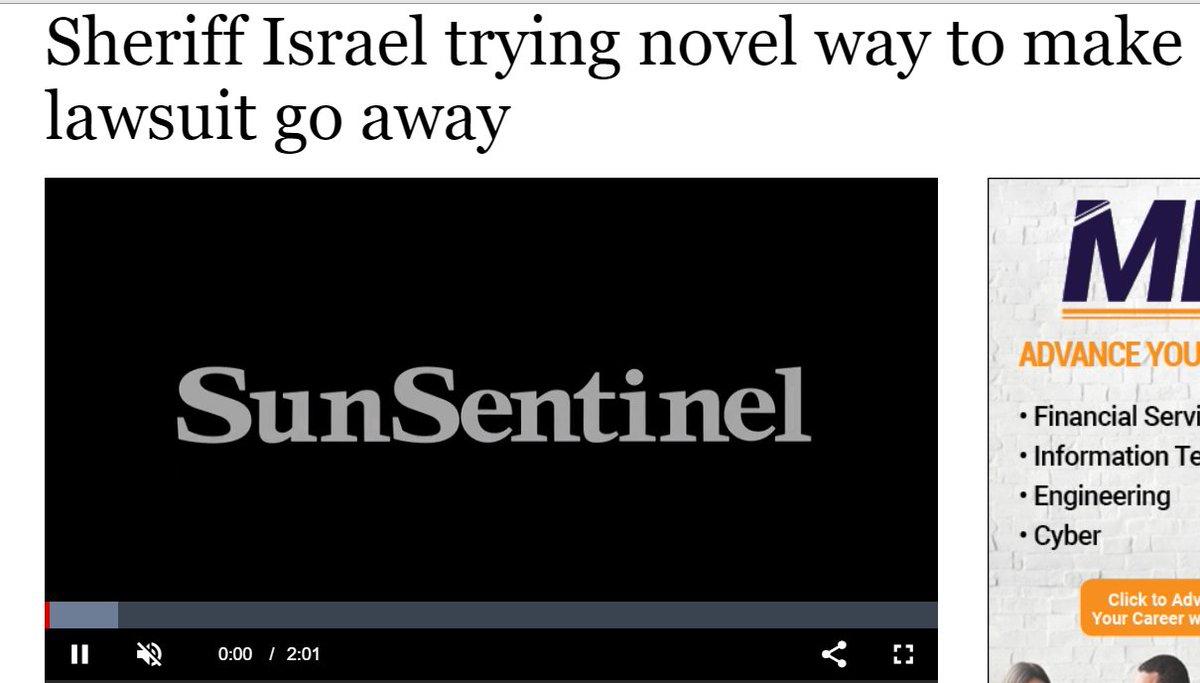 When a Broward County Sheriff's deputy had a 2-hour standoff with Palm Beach County Sheriff's deputies, both departments refused to reveal his identity
sun-sentinel.com/local/palm-bea…
Mentally ill woman awarded $30,000 after a Broward Sheriff's Deputy dragged her through the courthouse handcuffed
sun-sentinel.com/local/broward/…
Judge orders release of critically ill woman accused of drug offenses from sheriff's custody after they refused to allow her mother to visit her in the hospital
sun-sentinel.com/local/broward/…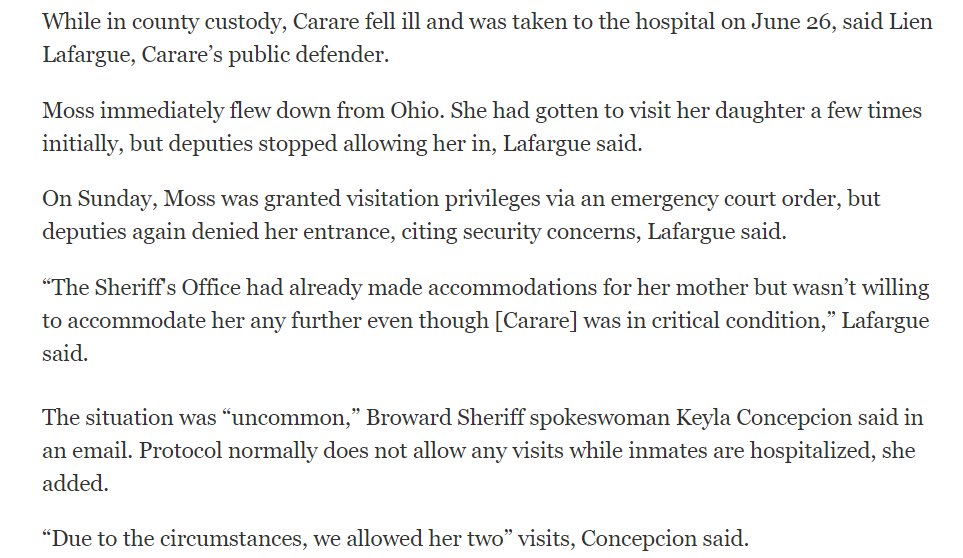 Broward Sheriff's deputy resigned after 28 years, several months into a criminal investigation of whether he falsified state documents to conceal his after-hours activities
sun-sentinel.com/local/broward/…
Two South Florida graffiti artists were severely bitten by a police dog and settled their civil rights lawsuit against three Broward Sheriff's Office deputies for $175,000. When the artists surrendered to cops, police told their dogs "Eat, boy, eat!"
sun-sentinel.com/local/broward/…
Another Broward cop in another excessive force by k-9 case got off without any criminal charges. He was featured in a copaganda reality show and faces "several" other allegations of excessive force and wrongful death
sun-sentinel.com/local/broward/…

A veteran Broward Sheriff's deputy was arrested and charged in connection with a drug trafficking organization that imported and distributed large quantities of cocaine and heroin
sun-sentinel.com/local/broward/…
A judge agreed that there is sufficient evidence for a case against the city of Pompano and the Broward Sheriff to proceed. It accuses Sheriff Scott Israel of directing excessive force against their venue (while wearing ski masks) because they play hip-hop
sun-sentinel.com/local/broward/…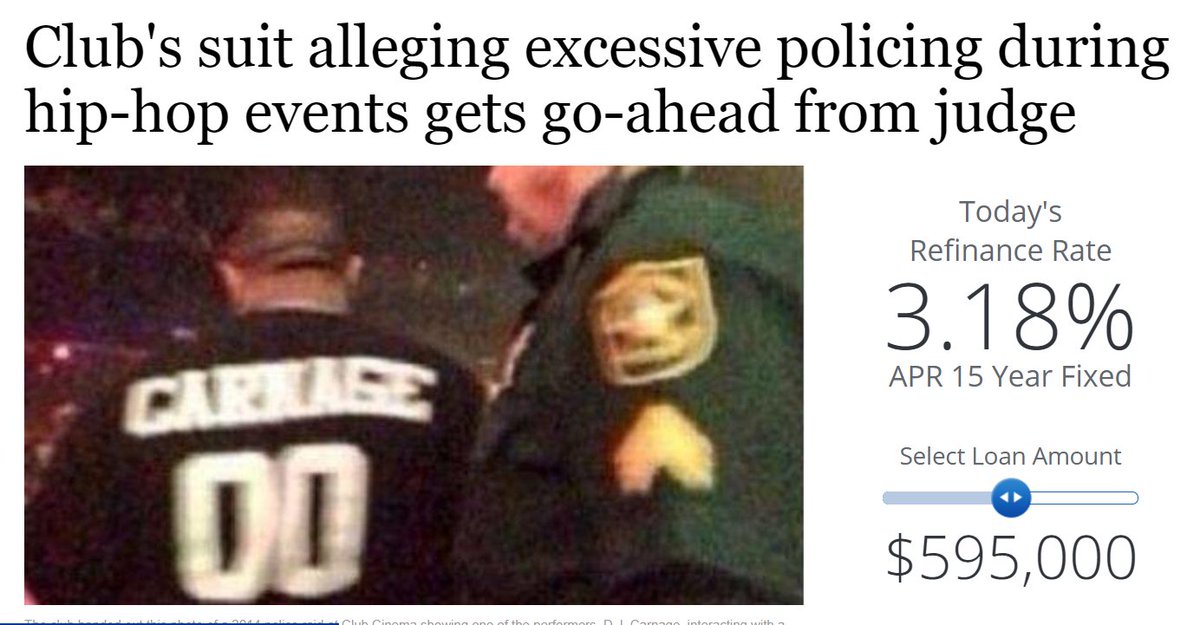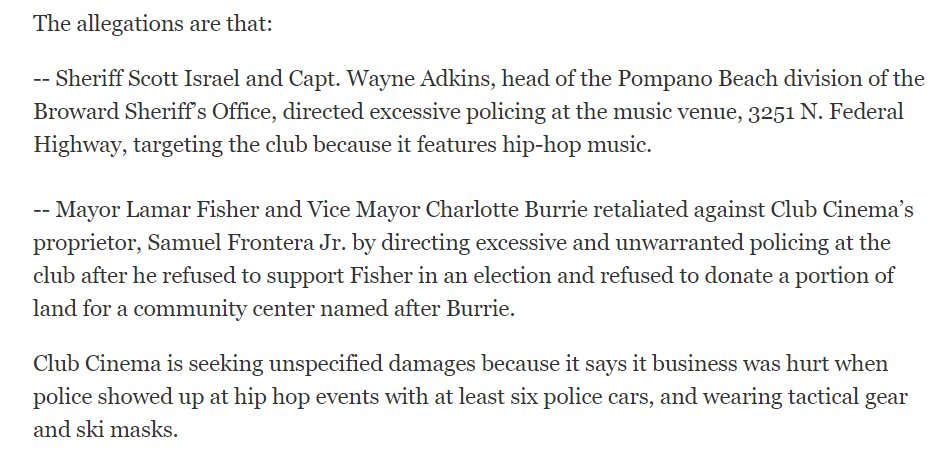 Again, all these stories are from one website over the course of the past 12 months. Scott Israel has been a cop since 1979. He has been either a Police Chief or Sheriff for 14 years.