Drucker (1967) describes a meeting, "whose only function is to allow the participants to be in the executive's presence. There is no way to make these meetings productive. They are the penalties of rank..."
1/
"Senior executives are effective only to the extent to which they can prevent such meetings from encroaching on their workday." (A major theme in my coaching practice: The leader's attention is a precious resource; everyone wants it; no one cares what it costs the leader.)
2/
Correction: These Drucker quotes are from a 2004 HBR article added to an updated edition of his The Effective Executive, not from the 1967 original.
"The knowledge worker cannot be supervised closely or in detail. He can only be helped." ~Peter Drucker, 1967
"In a guerilla war, every man is an 'executive.'" ~Peter Drucker, 1967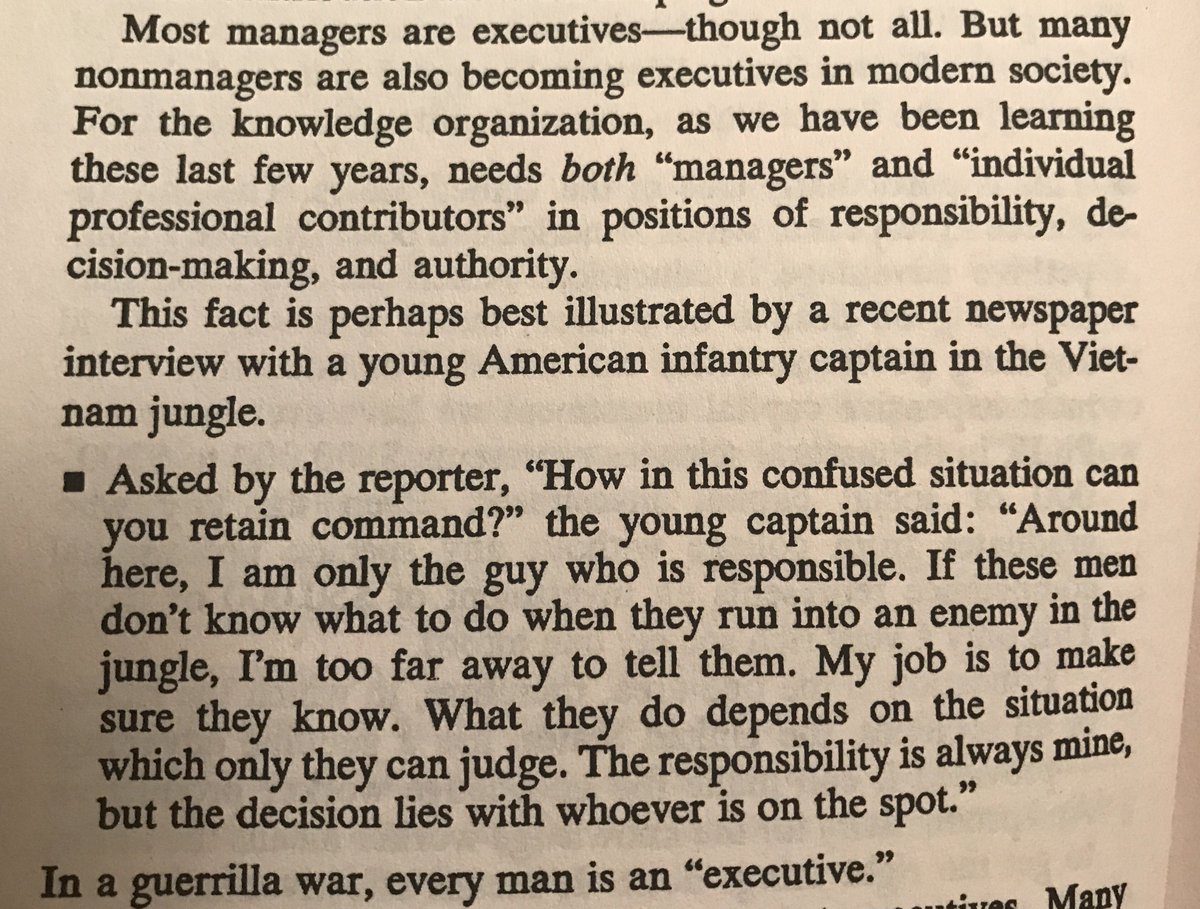 "There are many managers who are not executives. Many people, in other words, are superiors of other people--and often of fairly large numbers of people--and still do not seriously affect the ability of the organization to perform..."
1/
"Conversely, whether a knowledge worker is an executive does not depend on whether he manages people or not." ~Peter Drucker, 1967
"The tremendous amount of computer information may thus shut out access to reality." ~Peter Drucker, 1967(!)