There's a whole section on Sterling's "History with Law Enforcement" which they say "reflects his failure to submit to lawful arrest while he was armed with a dangerous weapon." They didn't include anything about the officers who killed him. So let's do some digging...


Both of the officers who killed
#AltonSterling
had a history of violence against black men. Why wasn't any of this included given they are the suspects in this homicide investigation?
joincampaignzero.org/s/Campaign-Zer…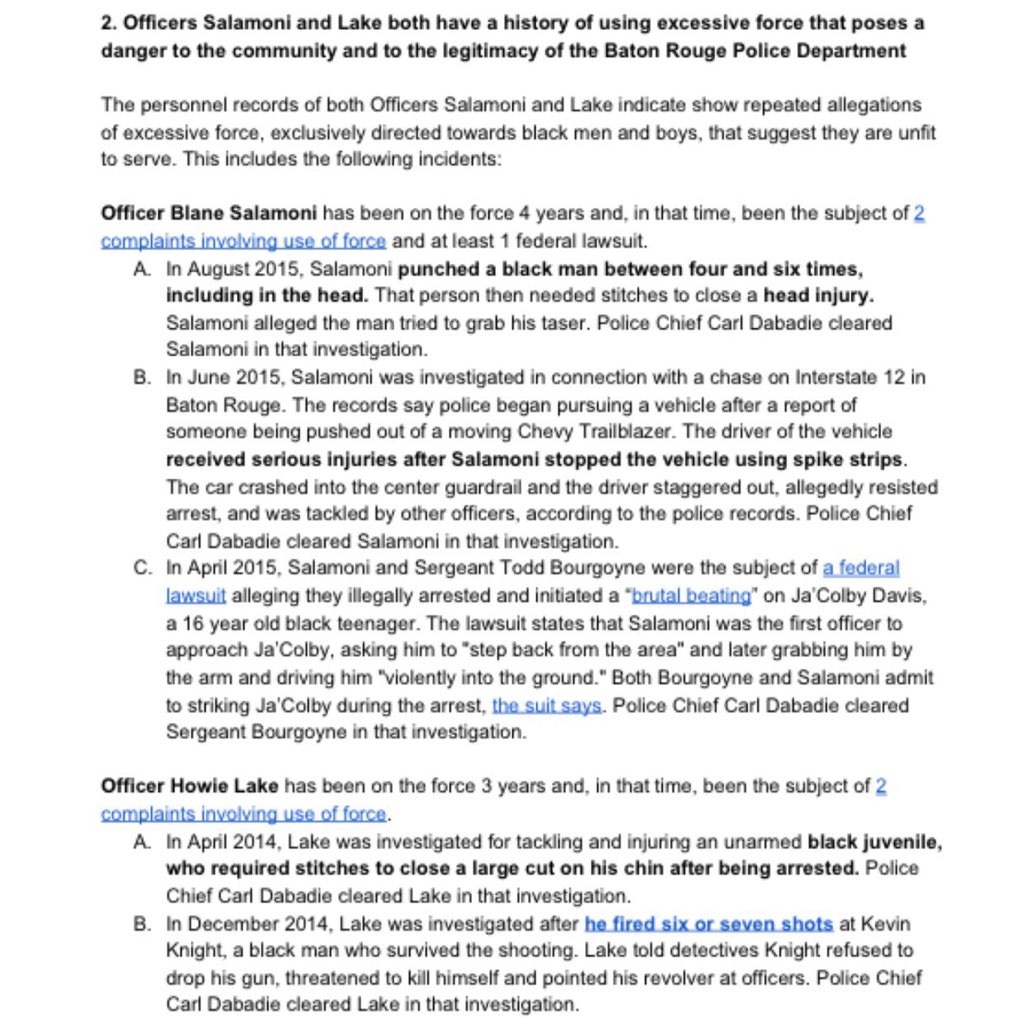 Now the statements from the two "Use of Force Experts" called in to evaluate the shooting. They're described as "independent, qualified experts." Who are they? Well...

Here are the "use of force experts." Both former police, one from Louisiana and other from the notorious Baltimore PD. This is who gets described as "qualified" and "independent." And they both find the shooting to be "justified" and "not unreasonable." See how this works?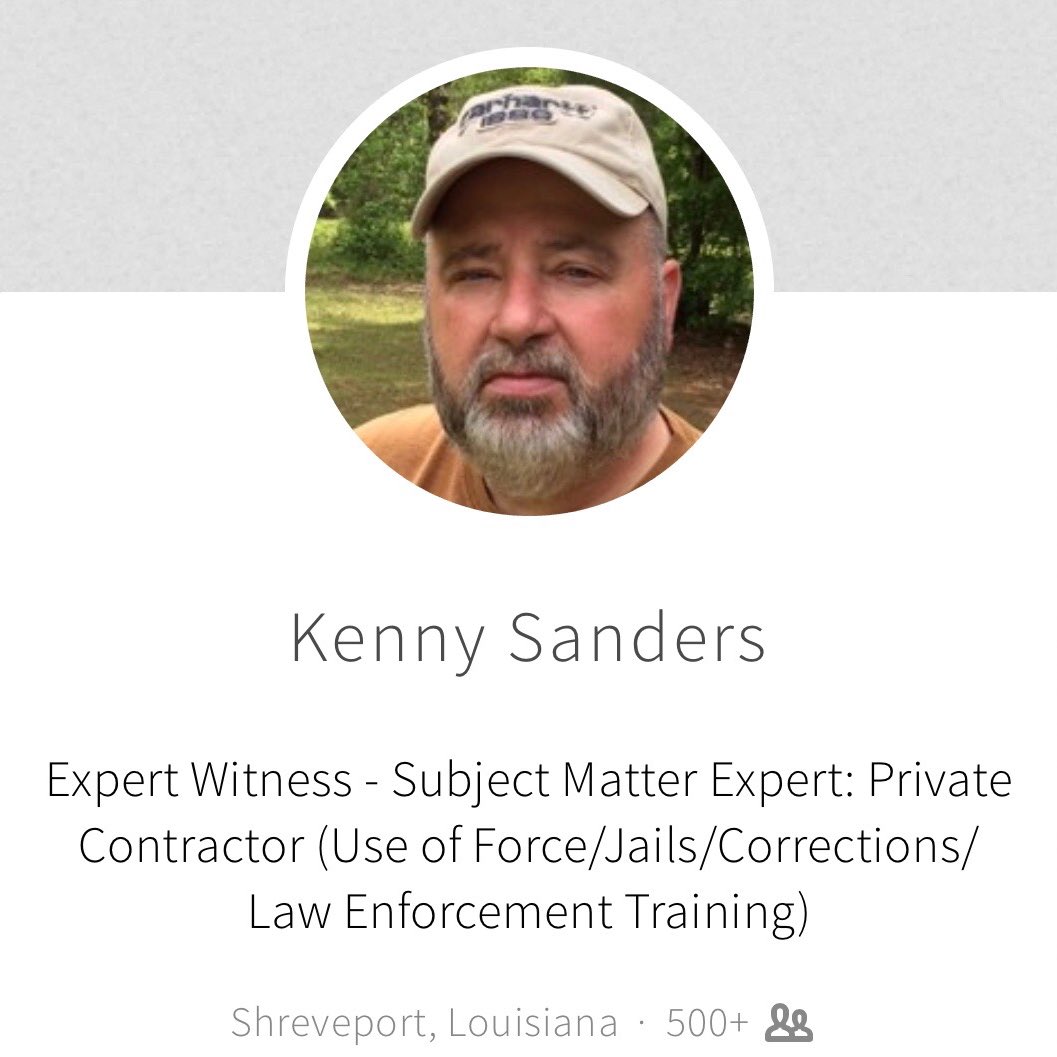 Both "experts" claim police needlessly escalating the situation by putting a gun to Sterling's head and threatening to kill him was "irrelevant" to determining whether the shooting was reasonable under Graham v Connor. They state this as fact. But it's not. For example...


In fact there are different interpretations of this in the courts. 9th circuit US Court ruled that police "intentionally and recklessly provoking a violent confrontation" before shooting makes it UNREASONABLE. But that doesn't get mentioned in the report.
cdn.ca9.uscourts.gov/datastore/opin…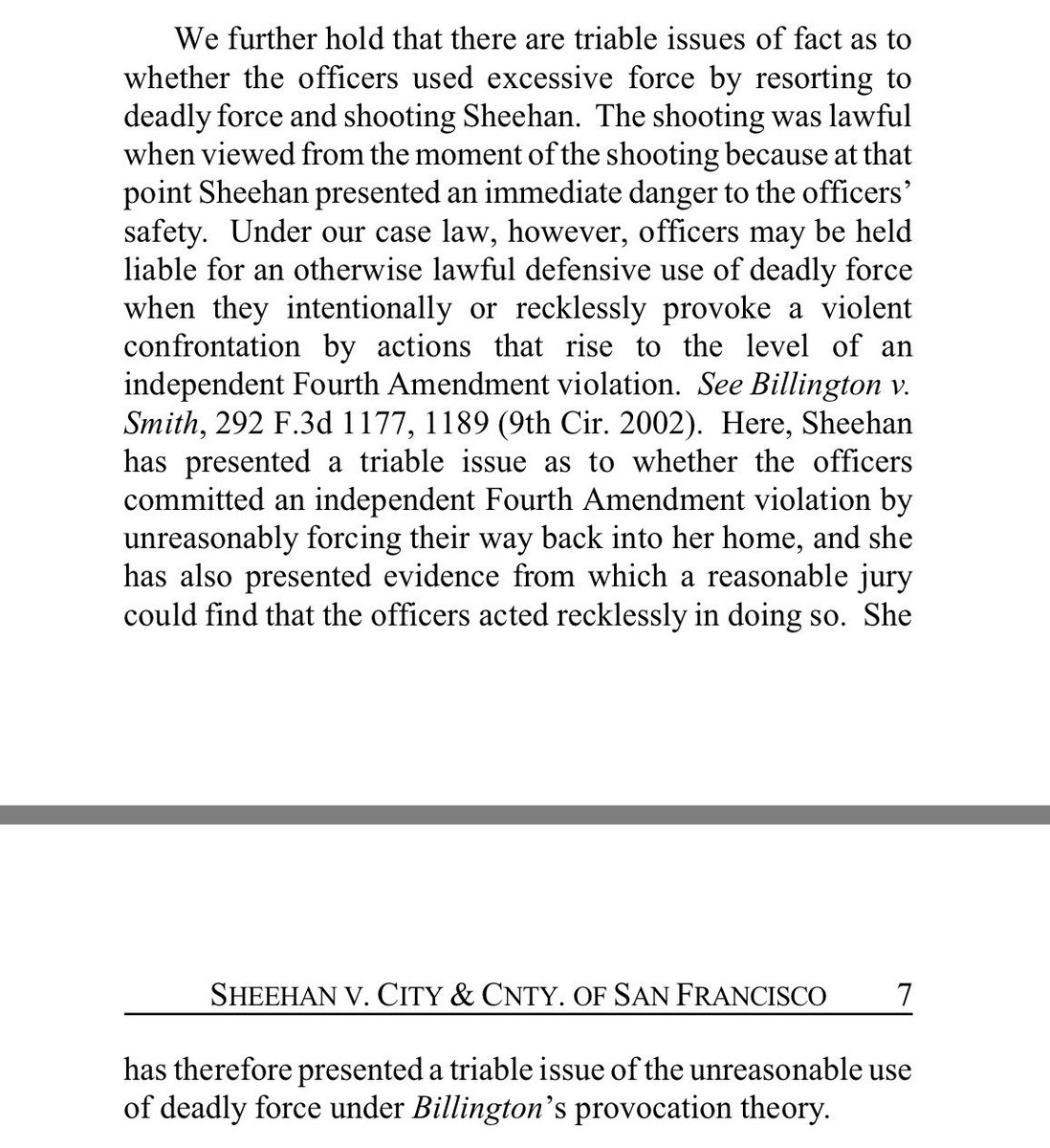 "What I Do?" could have been an example of Sterling using SUBTERFUGE to convince officers he was not a threat EVEN THOUGH HIS INTENTIONS MAY HAVE BEEN OTHERWISE."
The "expert" made this assumption about Sterling based on him just asking why he was being assaulted by police.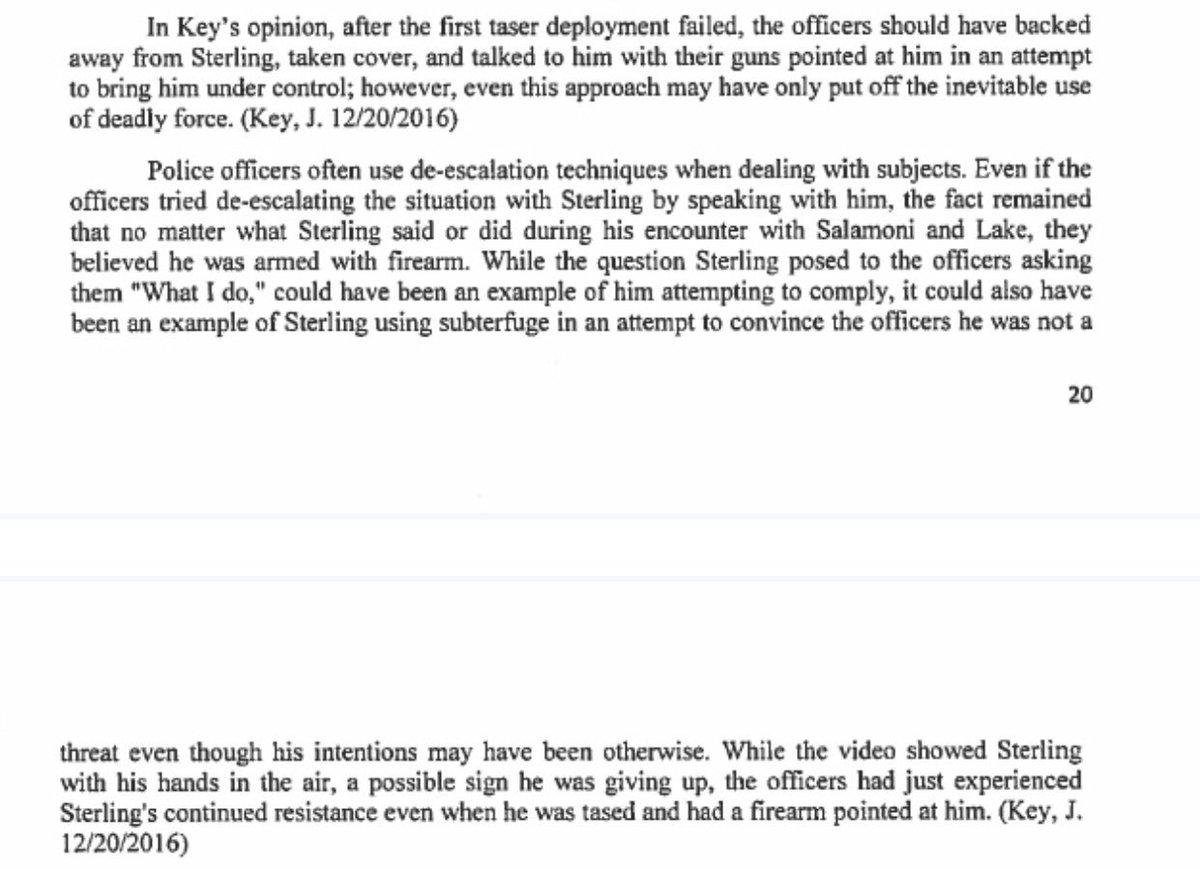 "Even if officers tried de-escalating the situation by speaking with Sterling, the fact remained that no matter what Sterling said or did they believed he was armed"

What? So that's it, no need to talk to the person before attacking, tasering, and shooting them?
Expert 1: Hands up in the air would've demonstrated compliance.
Expert 2: While the video showed Sterling with his hands in the air...the officers had just experienced Sterling's continued resistance
So either way they say his death was justified. The "independent experts."



Now the Attorney General's legal analysis. "Sterling's failure to comply" while they "believed he was armed" made him an "immediate threat to their lives." He stood there and kept asking "What I Do?" while police kept attacking him. And that's assumed to be an "immediate threat?"

AG cites the "expert" opinions two more times, then decides the officers were "reasonable" and "justified." No charges. And to add insult to injury, closes with "it would be a violation of our mandate to uphold the laws...and prosecutorial obligations to take any further action."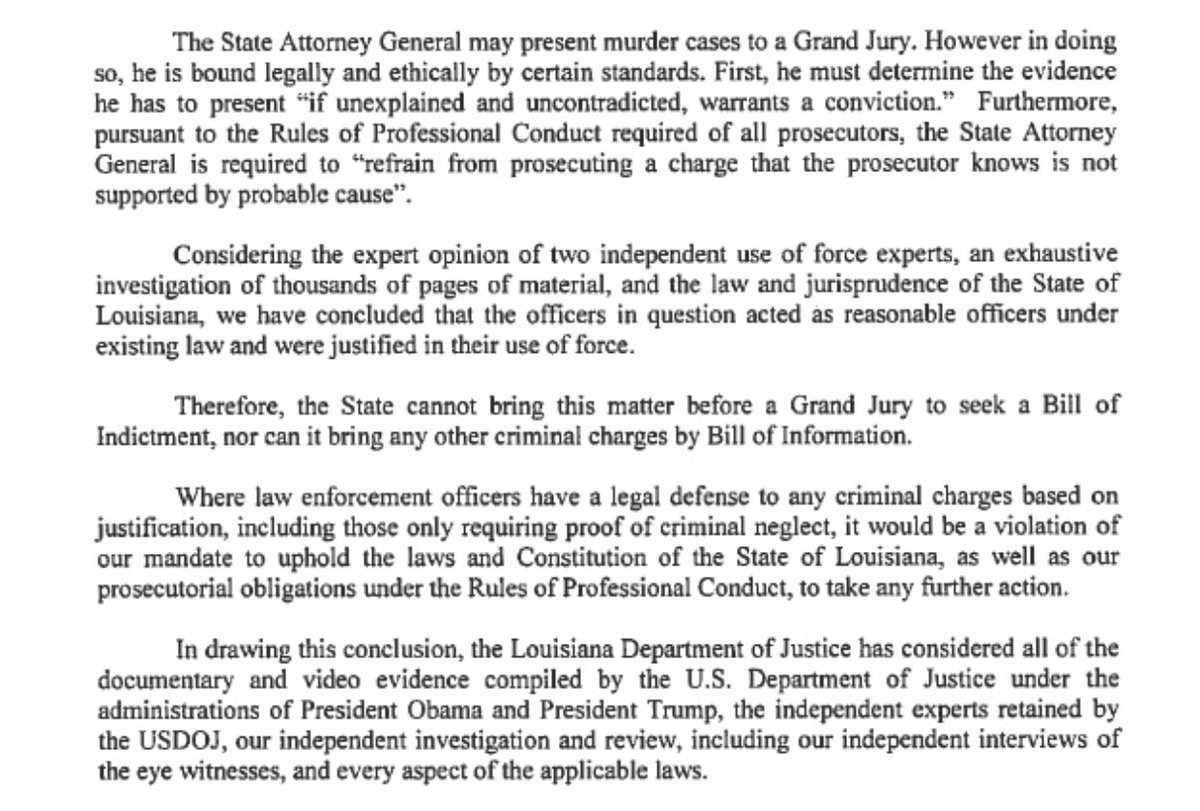 All this to make the case that this obscenely unreasonable shooting was somehow perfectly justified and reasonable. Based primarily on opinions of three white men in law enforcement who assumed Sterling, despite never attacking the officers, was going to immediately attack them.