#COMMENTS
on the
@Airtel_Ug
@K2Telecom
endorsement agreement.
Is the Airtel/K2 transaction a merger or acquisition? What does it mean for K2 customers? Has
@UCC_Official
approved this transaction?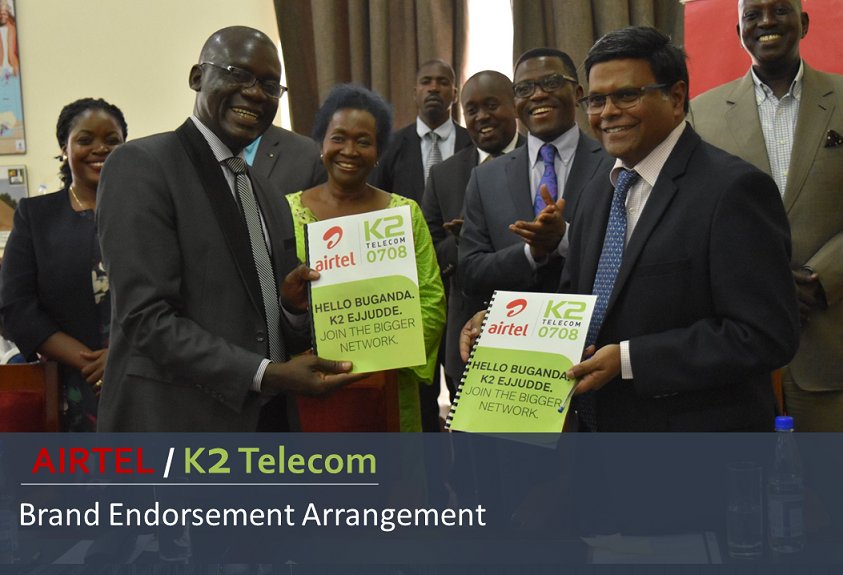 The Airtel/K2 transaction is neither a merger nor acquisition. It's a brand endorsement arrangement, were K2 entered into agreement allowing
@Airtel_Ug
to use her Trademark, Brand name (K2 Telecom) & Resources to market
@K2Telecom
products & services to customers
@UCC_Official
Under the Brand Endorsement Agreement, K2 customers will continue enjoying the same or similar services with a different code prefix (0708). The customer migration will be voluntary. Customers will exercise their contractual right to either move to Airtel or not.
@K2Telecom
will remains the sole and exclusive owner of the K2 Trademark and Brand. In the marketing of K2's telecom Products and Services, Airtel will be free to state that the K2 Trademark and Brand is "powered by Airtel"
In addition to
@K2Telecom
Products and Services, customers will have access to telecom services provided by Airtel including Voice, Data, Airtel Money and Value Added Services. K2 Customers will access support & customer care services at all Airtel's Points of Sale
@UCC_Official
Is UCC ok with this transaction? Yes. As a regulator of the communication sector,
@UCC_Official
is always available to support its licensees in coming up with any innovative ways through which communication services are offered in the country.