#SquattingIsABalanceSkill2018
: The Twitter Remix
Warning: this will be a long thread.
To be effective in your coaching you need to know why errors happen.
In squatting, most errors are due to the fact that athletes are afraid they are going to fall over.
A common cue is "push the hips back to start the squat". As the athlete pushes their hips back, the projection of the centre of mass (PCOM) moves backwards. When the PCOM reaches the edge of the base of support (BOS), the athlete can't squat any deeper using this strategy.
If they then want to squat deeper, they need to do something to move the PCOM forwards.

Note: in this thread I will talk about doing things to move the PCOM forwards and backwards separately - of course, in actual squatting they happen simultaneously.
Strategy 1 is why athletes with long torsos and short legs find it easier to squat - a small amount of trunk lean sends a lot of mass forwards.
If an athlete relies on strategy 2 then the depth of their squat is limited by their ankle dorsiflexion range. Once they get to the end of range they can't squat any deeper with this strategy.
Athletes who are scared about falling over backwards will use strategy 2 right from the start of the squat. This is why the cue "hips back (at the start)" is often a good one.
It also explains why athletes who can front and back squat well sometimes struggle with overhead squatting. Having the bar overhead is scary and so they use strategy 2 from the word go in OH squat - they don't in front or back squatting.
Athletes can start using strategy 2 (shifting knees forward/ankles dorsiflexing) at any point during the squat. This normally signals the end of the squat - once they reach the end of their ankle range they can't descend any further
(some athletes do sometimes switch to another strategy, this can look really weird, as they shift mass back and forwards).
Even quite good squatters, who achieve good squat depth, will often shift forwards using strategy 2 at the end of the squat. Personally, I will coach athletes out of this.
Not understanding the balance imperative in squatting can lead to some really bad coaching. For instance, if someone's PCOM is at the edge of their BOS trying to get them deeper by telling them to sit back more won't normally work: if they sit back more they will fall over.
Tragically, this is particularly a problem for compliant athletes - they will keep trying to push their hips back accompanied by increasing trunk lean, getting frustrated and not getting much deeper. Less compliant athletes will simply ignore the unhelpful cue.
#givegoodcues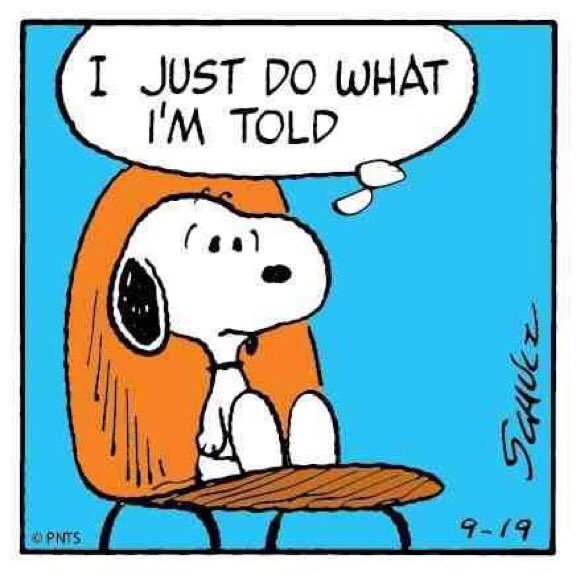 So we seemed to have reached an impasse. However, as I said in a different post, I have never met an athlete who was limited by their ankle range of motion. How then can athletes solve this balance problem?
The limitation of all of this analysis is that it is sagittal plane only. These conclusions only apply if an athlete is trying to squat with their feet together, or for single leg squats.
Essentially we need to find a way to do this in our squat, to shift mass forwards.
But haven't I cheated in the second sketch? The stick man's femur has got shorter. Where has it gone?
The projection of the femur on the sagittal plane is thus shortened. That is, because some of the length of the femur runs essentially medio-laterally, there is less length antero-posteriorly. This change allows us to shift mass forwards by bringing our pelvis towards our feet.
As an aside, it is worth noting that if the athlete is still trying to push their hips back, then it is impossible for them to use this strategy (their hips need to come forwards again).
Here is a clip of the movement we are looking for (exaggerated for clarity). Thanks to
instagram.com/petr_spacek_ko…
for demonstrating.
Or a more realistic version.
I should emphasise that although I have described this as hips back (PCOM moves back) then hips swing in/under (PCOM moves forwards) in real squatting the two movements are blended together.
Athletes use all 3 strategies described here to help balance. However, this movement (sometimes called dropping into the hole) is very often the missing link in squat technique.
The example video is of a long femured, short torso athlete - i.e. someone for whom the balance challenge is particularly large (thanks to
instagram.com/tom.hrancik/
for demoing).
If you think that your athletes are limited by their ankle range of motion, a very large majority of the time it will be because they are not squatting correctly.
However, if you teach your athletes to use their hip properly to squat into the hole you might well find that it demands much more hip range of motion than they are used to.
I have taught hundreds (maybe thousands) of athletes to squat. I genuinely can't remember ever seeing an athlete who was limited by their ankle range.
However, I have had very many coaches tell me that the limiting factor in their athletes squatting was their ankle range. I have always been able to work with their athlete to show them this was not the case (by teaching squatting).
The uncomfortable truth here is that we are too quick to blame the athlete for their inability to do something, rather than considering whether we are teaching the skill well enough.
#dontblametheathlete
Finally, I can believe that modern life could result in reduced hip mobility (e.g. due to sitting). I don't buy the idea that it compromises the ankle - activities of daily living like stair ascent/descent and sit to stand demand lots of ankle dorsiflexion range
I have seen lots of coaches spend a very long time trying to mobilise athletes' ankles. If this is only being done to allow the athlete to squat it seems a gigantic waste of training time.
On the other hand, spending time mobilising the hips seems like an activity that has many benefits (one of which might be helping an athlete squat better).