📌 Creepy Porn Lawyer
@MichaelAvenatti
Arrested for Domestic Violence via
@TMZ
tmz.com/2018/11/14/mic…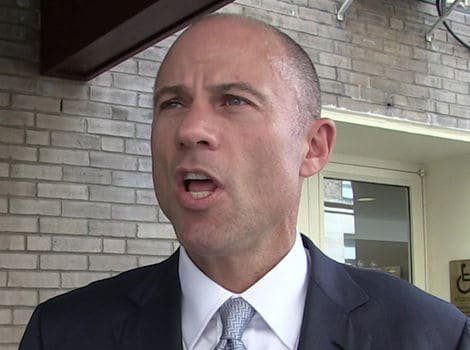 Law enforcement sources say Stormy Daniels' attorney was arrested Wednesday after his estranged wife filed a felony DV report. We're told her face was "swollen and bruised."
Sources say the alleged incident occurred Tuesday, but there was a confrontation Wednesday between the two at an exclusive apartment building in the Century City area of L.A.
We're told during today's confrontation the woman ran out of the apartment building and was on the sidewalk on her cellphone with sunglasses covering her eyes, screaming on the phone, "I can't believe you did this to me."
She "hit me first"? Coward POS

We're told security brought her inside the building and Avenatti showed up 5 minutes later, ran into the building, chasing her. He screamed repeatedly, "She hit me first." We're told he angrily added, "This is bulls***, this is f***ing bulls***."
Law enforcement official: Michael Avenatti is in police custody in Los Angeles following felony domestic violence allegations
@AP