Trump officials asked federal law enforcement agencies for a legal way to remove exiled Turkish cleric Gulen [who Flynn plotted to kidnap in 2016] in an effort to persuade Erdogan to ease up on Saudi govt over Khashoggi's murder.
by
@JuliaEAinsley
#Maddow
nbcnews.to/2PYethP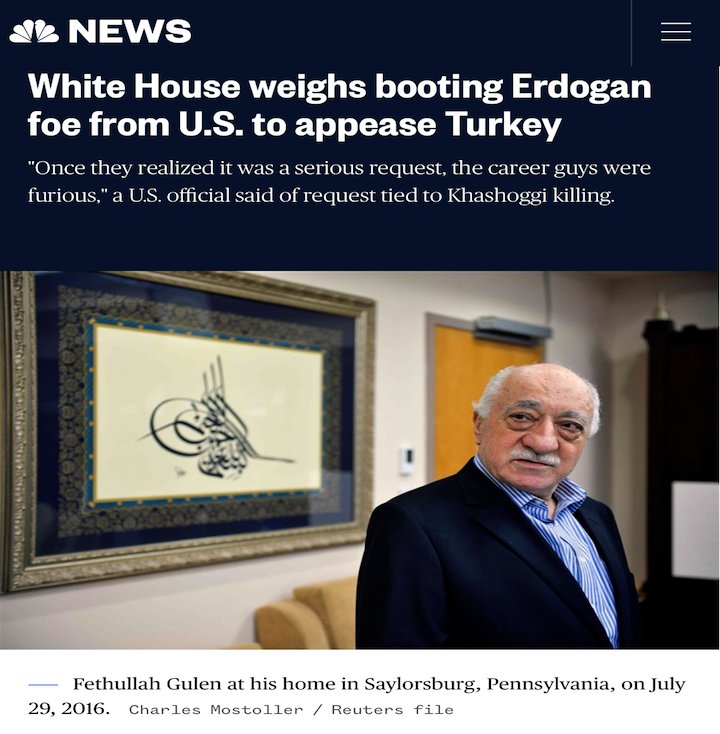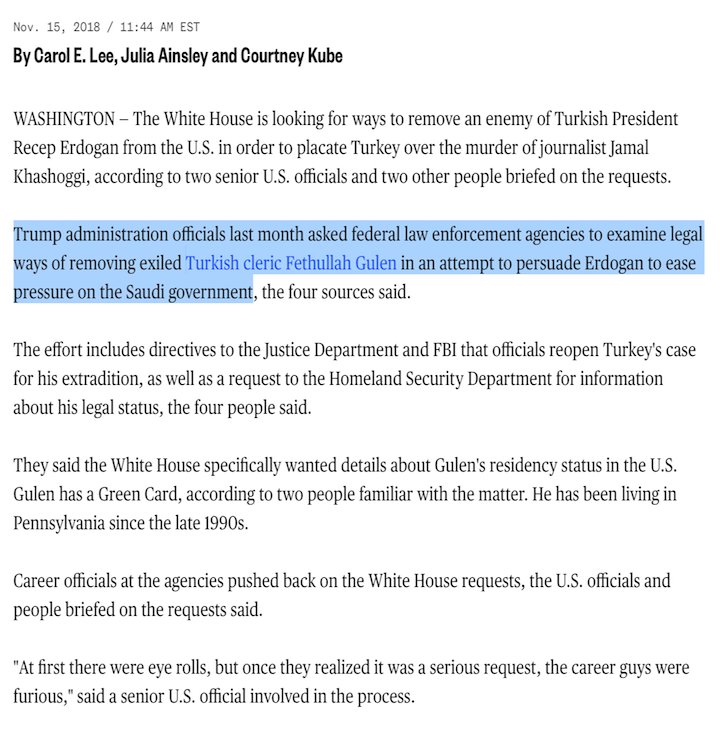 WH efforts include directives to DOJ & FBI about reopening Turkey's case for Gulen's extradition & to DHS for info re his legal status. "Once they realized it was a serious request, career guys were furious."
by
@carolelee
@JuliaEAinsley
@ckubeNBC
#Maddow
ICYMI: Mueller is investigating ex-Trump NSA Mike Flynn and his son's role in a plot to kidnap Fethullah Gulen, a Muslim cleric living in the US, and deliver him to the Turkish govt in return for $15M.
#Maddow