New Jersey Democrats' gerrymandering proposal is dead, killed by intense opposition from the left.
politico.com/states/new-jer…
Progressives stood up to machine Democrats to defend voting rights—and won.
Here's a partial list of grassroots activists, union leaders, and civil rights advocates in New Jersey who opposed the measure.
The state's progressive community stood almost universally united against gerrymandering.
scribd.com/document/39570…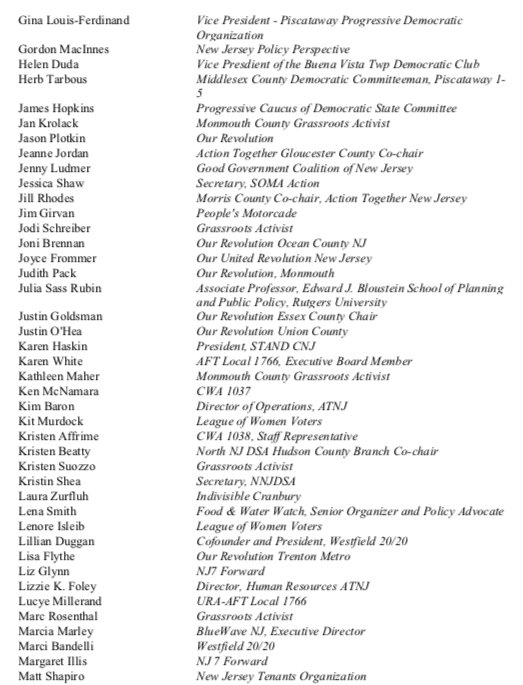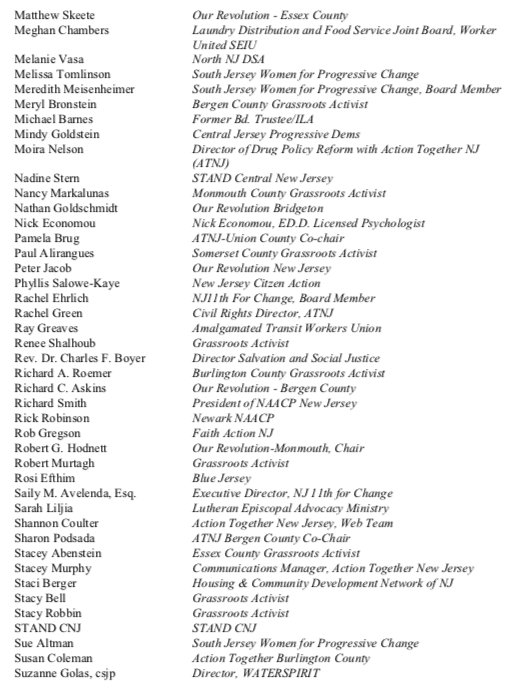 To be quite explicit about this proposal: It was NOT simply designed to ensure that a Democratic state had a Democratic legislature, as some claimed. It was crafted by machine Democrats to protect their incumbents and pad out their huge majority with a few extra seats.
And let's be clear about what the proposal's demise suggests: Progressives really do support voting rights—and oppose partisan gerrymandering—as a matter of principle. It's not an argument of convenience. The left and right are not the same here.
You don't see red state conservatives pushing back against GOP gerrymanders. The NJ incident doesn't prove that the left and right are equally bad on gerrymandering. It suggests that the Democratic base is willing to stand up for voting rights when it doesn't benefit their party.
Forget about the "moral high ground." This incident is about whether progressives really support independent redistricting commissions—the gold standard of gerrymandering reform—or if they'll let Democrats manipulate district lines to their favor. The answer is clear.
And anyone who thinks independent redistricting commissions are unfair to Democrats should look to the first state to adopt one—California, where House Dems just wiped out Republicans fair and square, without diluting any votes by manipulating district lines.
Democrats cannot purport to be the party of voting rights when they dilute votes for their opponents through gerrymandering. They CAN win competitive elections in fairly drawn districts. That's what the base wants. There is no defense of what NJ's machine Dems attempted here.