1.
Well,
@matt_latimer
, I can tell you I'm sick and tired of the statement that
#Democrats
don't stand for anything but being anti-Trump. As if we just poofed into existence during the 2016 election. As if it's just the man and not the policies we oppose.
politico.com/magazine/story…
2.
Why are we against policies that favor the wealthy and disenfranchise the poor? Why are we against immigration bans, walls, taking away healthcare, gutting safety-nets, civil and environmental protections? We oppose these policies because they are against what we stand for.
3.
As Democrats we strive for economic parity, closing the wealth gap, providing equal opportunities for education and work. We believe in protecting the rights of all citizens and fighting to end injustice. We do, indeed, have a message and policies to support it.
4.
Raising minimum wage, fixing our nation's infrastructure, restoring economic security for the middle class, creating jobs, removing the barriers that limit the opportunities for at-risk communities. Investing in rural communities, regulating Wall Street.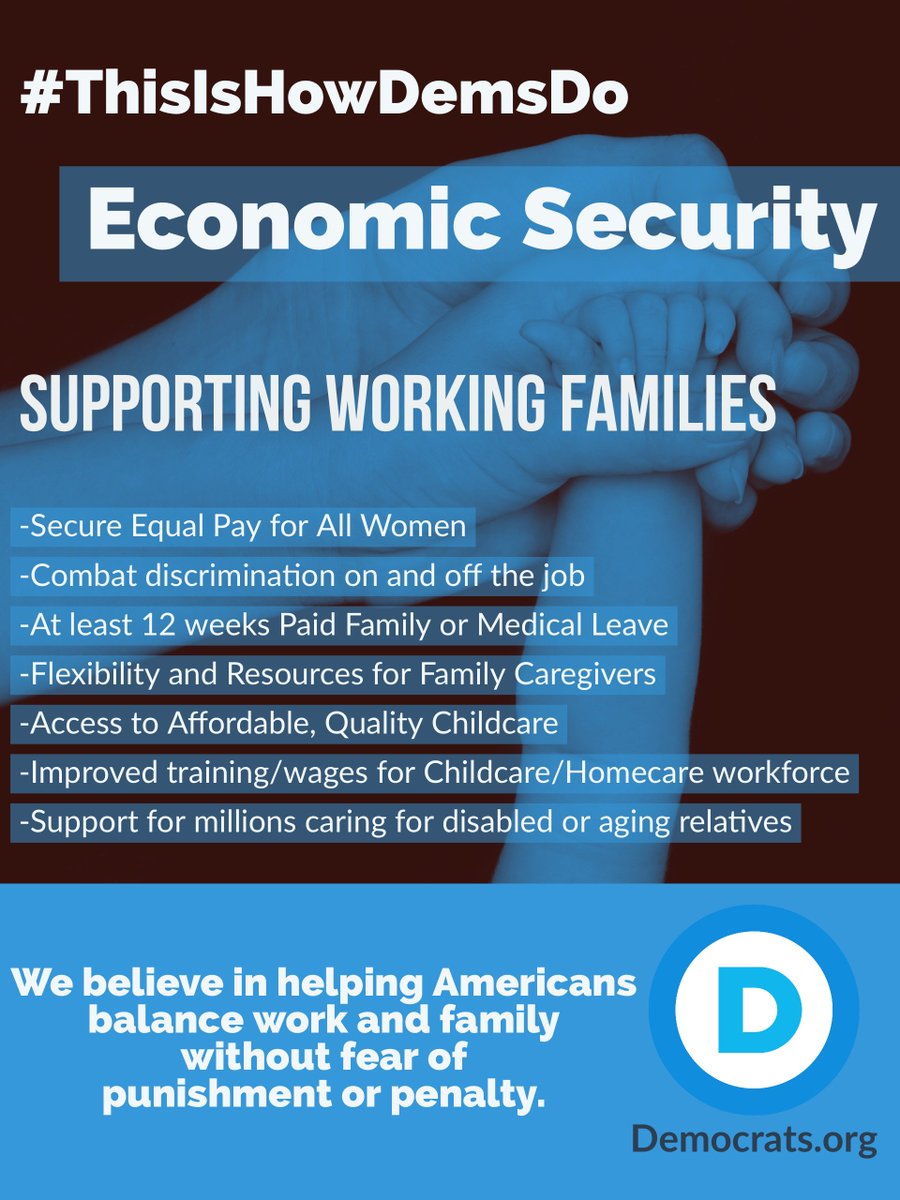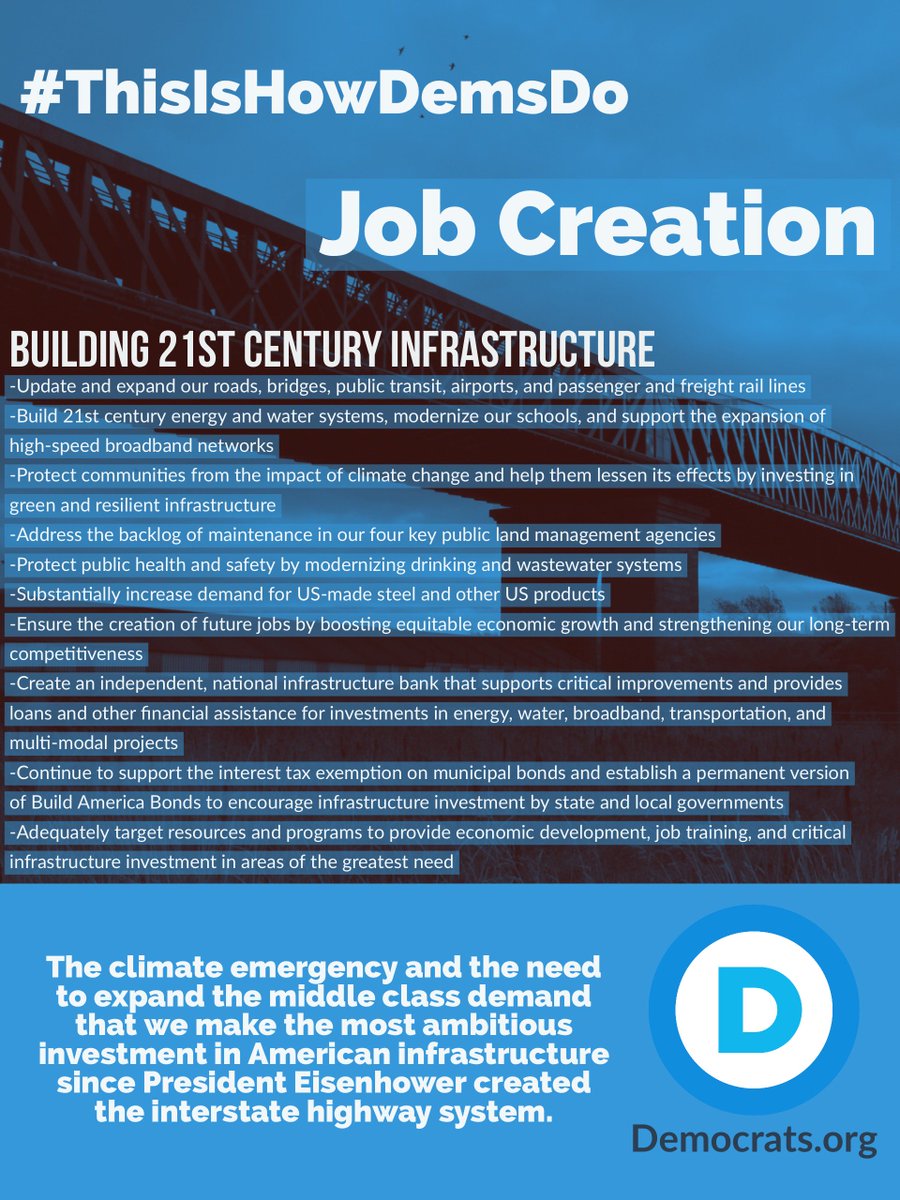 5.
Promoting a healthy population with clean air, water and energy, safe communities and access to healthcare. Protecting reproductive rights, supporting women's health, reducing drug costs. Ending gun violence, fighting against drug and alcohol addiction and domestic violence.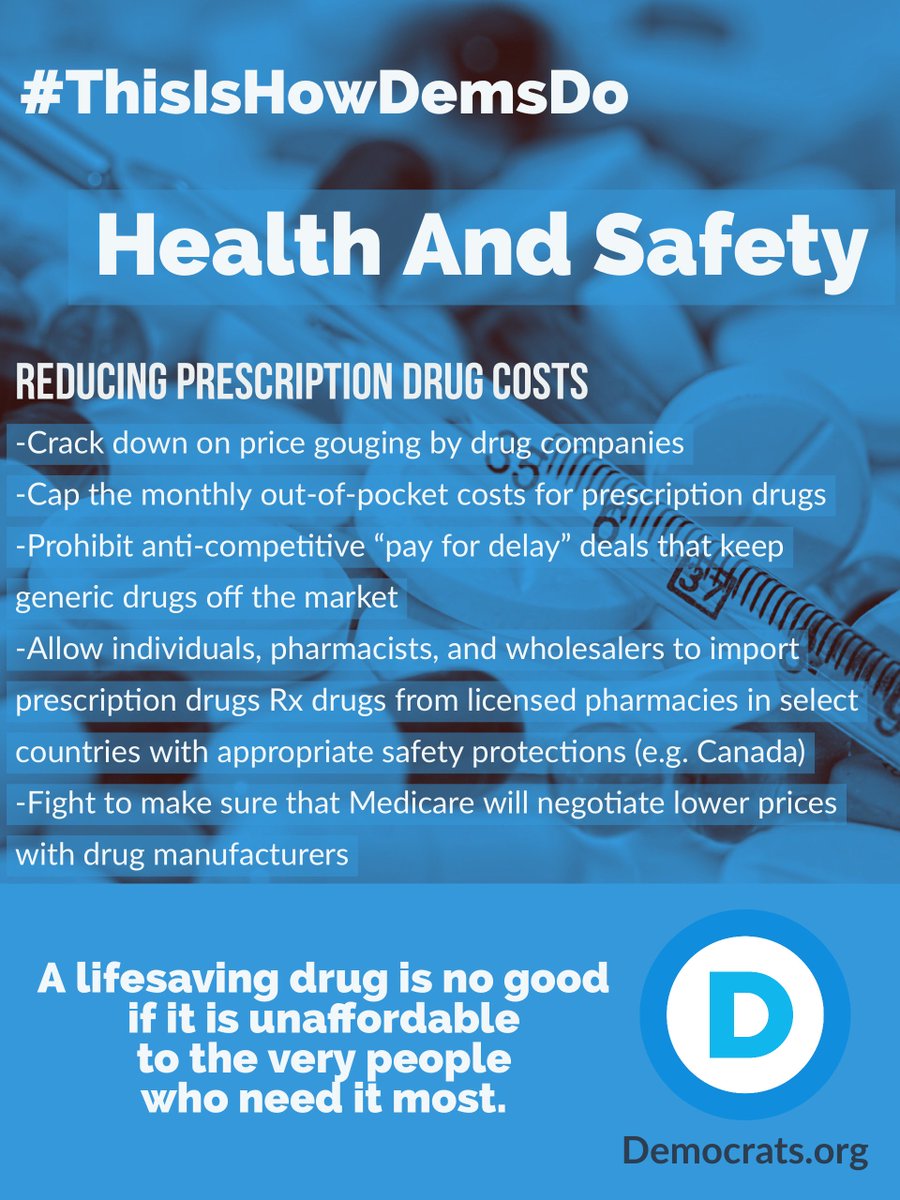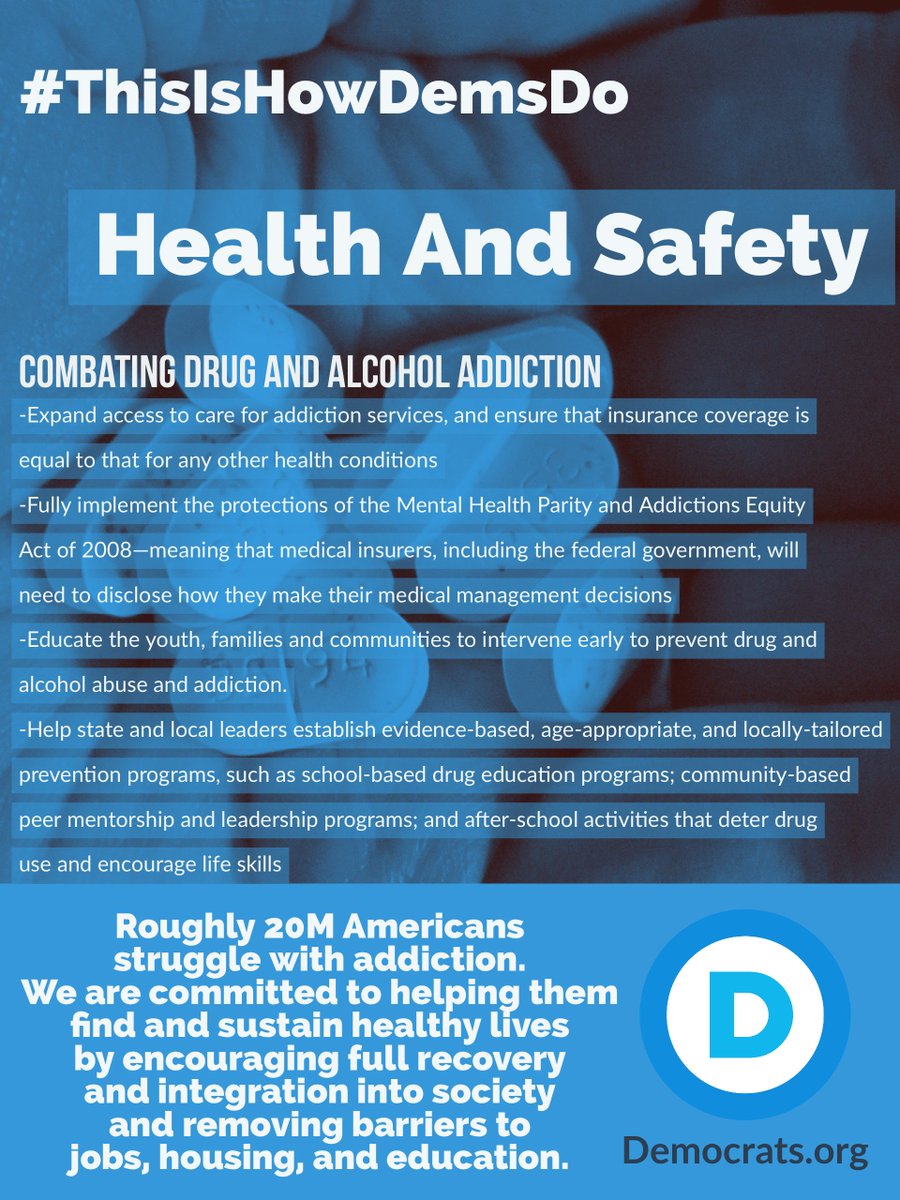 6.
Helping people with autism and their families. Helping people suffering from mental illness. Supporting caregivers and the elderly. Protecting the disabled. Providing for our veterans and supporting our troops and, yes, protecting our values and respect as a nation.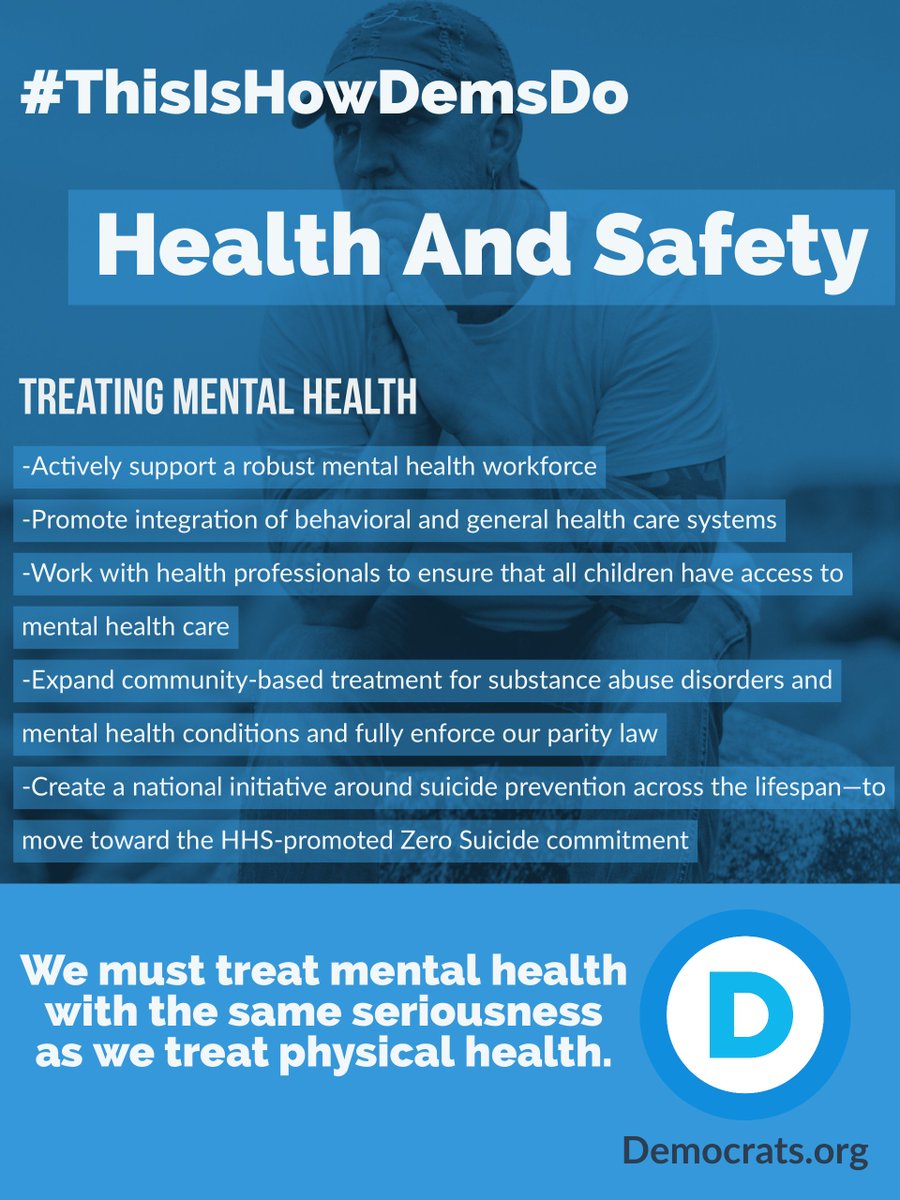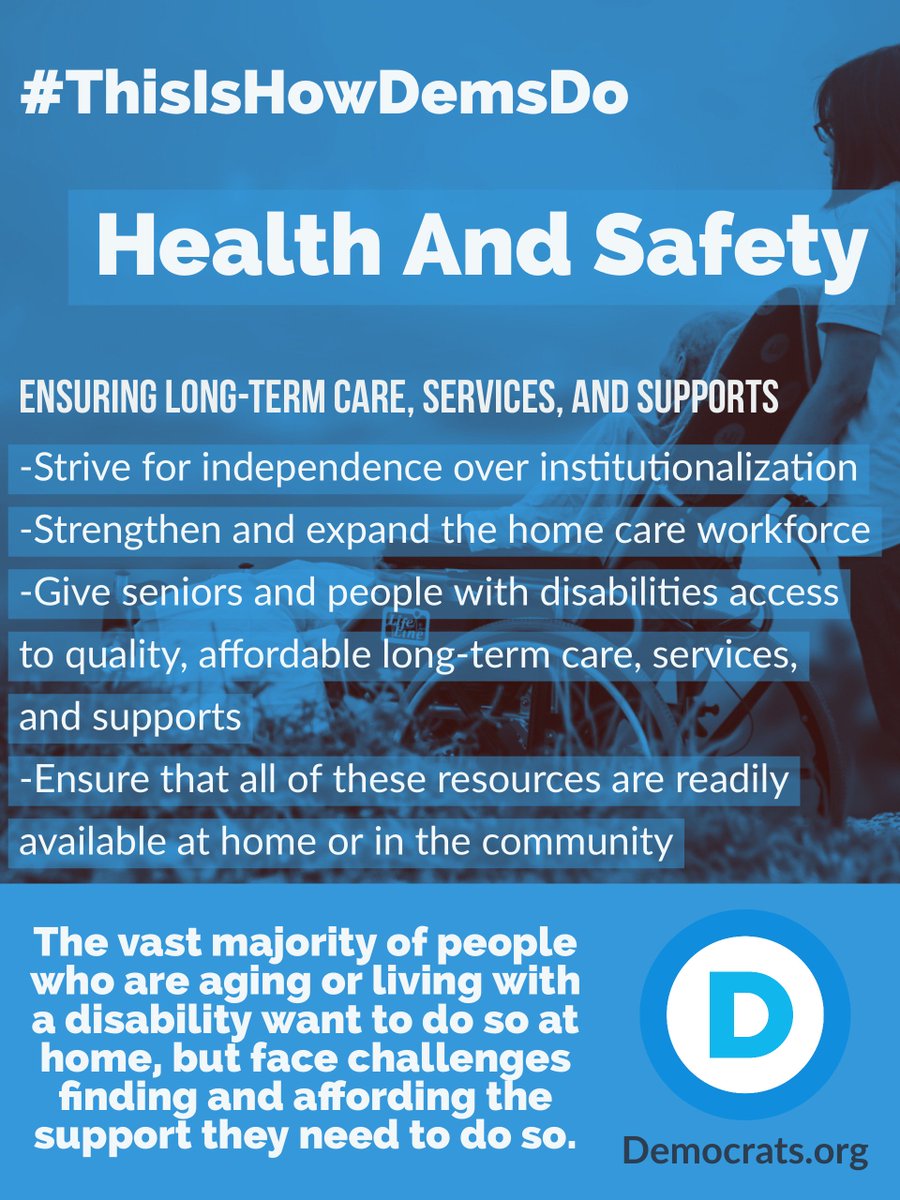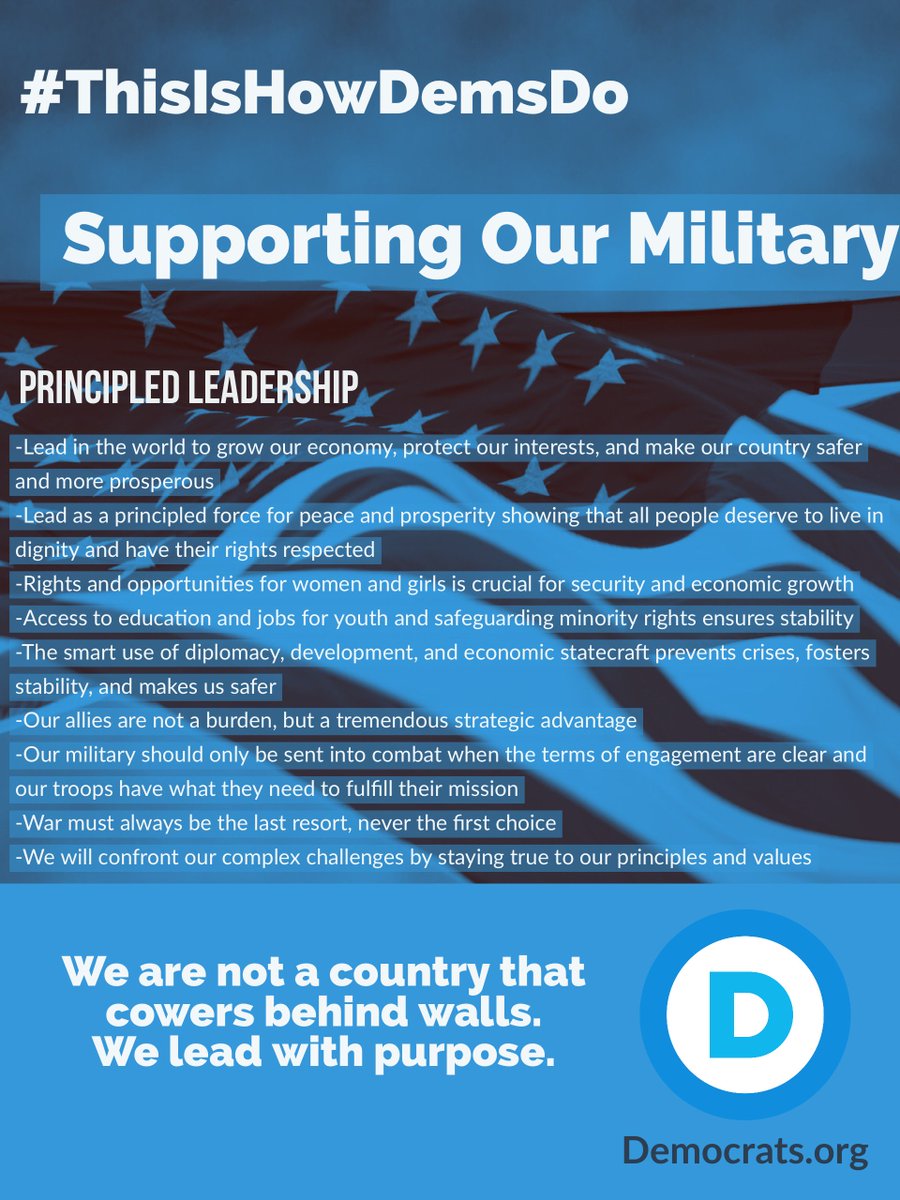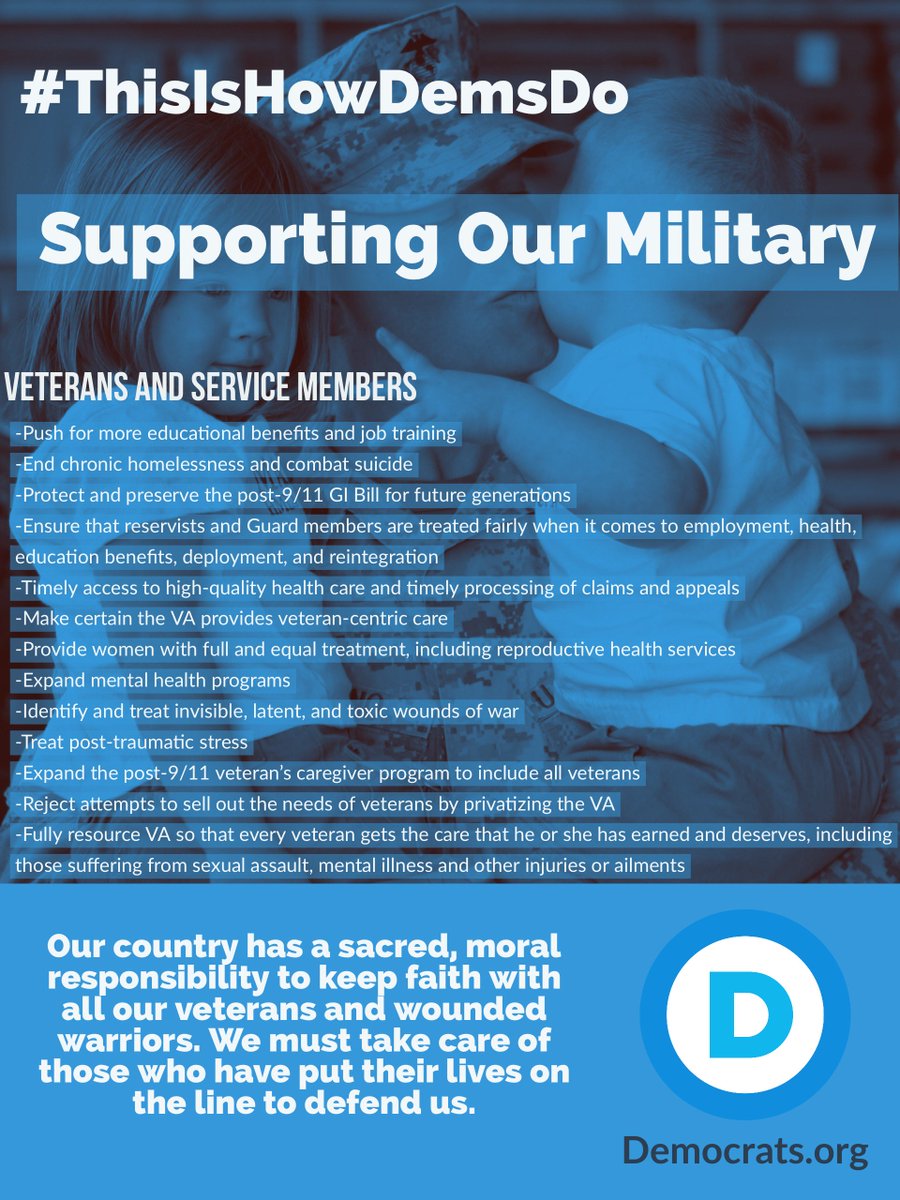 7.
If you have bought into the talking point that Democrats don't have a message then I have some suggestions for you. First, read the platform
democrats.org/party-platform
9.
And, remember, we are not in a position of power, so much of our work as writers, activists and politicians is in 'opposition' to the policies put forth by DT and the GOP. We oppose them because it is against what we stand for. Claiming we stand for nothing is absurd.