Since
@lifetimetv
aired a 6 part documentary titled
#SurvivingRKelly
, we learned
@rkelly
:
—married a 15 year old
—repeatedly targeted teens
—has a network of support (including police)
—keeps his victims isolated and under his control, in groups
—still currently victimizes girls
Some say
@rkelly
runs a "sex cult," but
#SurvivingRKelly
producer,
@dreamhampton
, tweeted that it operates "like a sex-trafficking ring." Source: . A claim in a book about R. Kelly from an anonymous author & survivor also mentions "a sex-trafficking ring."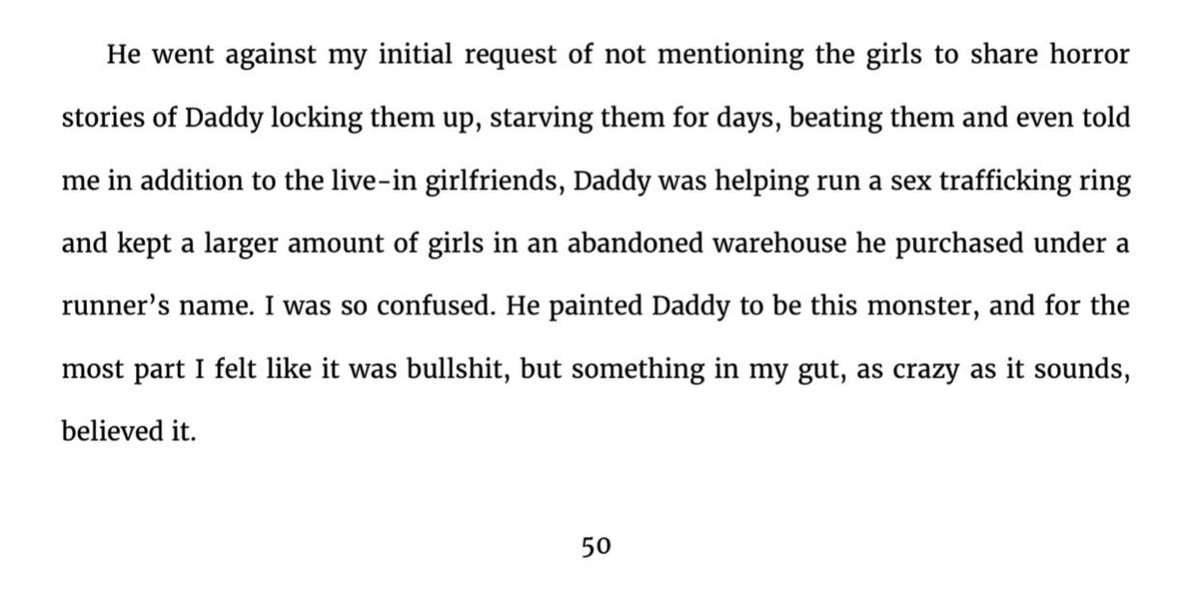 Even celebrities have publicly accused
@rkelly
of operating a "trafficking ring." In this interview taped during the 2018 Coachella music festival, rapper
@vincestaples
tells an interviewer R. Kelly allegedly runs a "a human-trafficking ring in Atlanta."
Operating an entire human-trafficking ring is a lot more complex than a mere sex-cult. In
#SurvivingRKelly
, we learned that the 'Pied Piper of R&B' has an entire network of accomplices who are complicit in propagating
@rkelly
's alleged trafficking efforts, which includes police.
R. Kelly likely continues to get away with statutory rape, domestic violence, coercion, supplying minors with intoxicants, kidnapping, trafficking, transmitting STDs to unknowing sex partners, & producing child porn because too many others are involved for him to go down quietly.
R. Kelly is part of an network of entertainers (Jay-Z, Drake, etc.) known for exploiting young women. Their behavior is commonplace in the industry, that's why there's no guilt or accountability. "It's too late. They should've did this sh*t 30 years ago."
It's going to take a lot more than a
@lifetimetv
documentary to undo the systemic abuse of the vulnerable taking place within the entertainment industry. As we saw in
#SurvivingRKelly
, the corruption runs DEEP. We've got a long way to go, but I'm hopeful.
End thread.