For those who think that
#PriceAction
is Holy Grail & I always make money on every trade, here is
#YESBANK
trade in which I lost small money today. It was a 1:4 RR trade but didnt go well. Its Ok.
Sharing entry logic. Has been taking support on this line so entered at candle 1.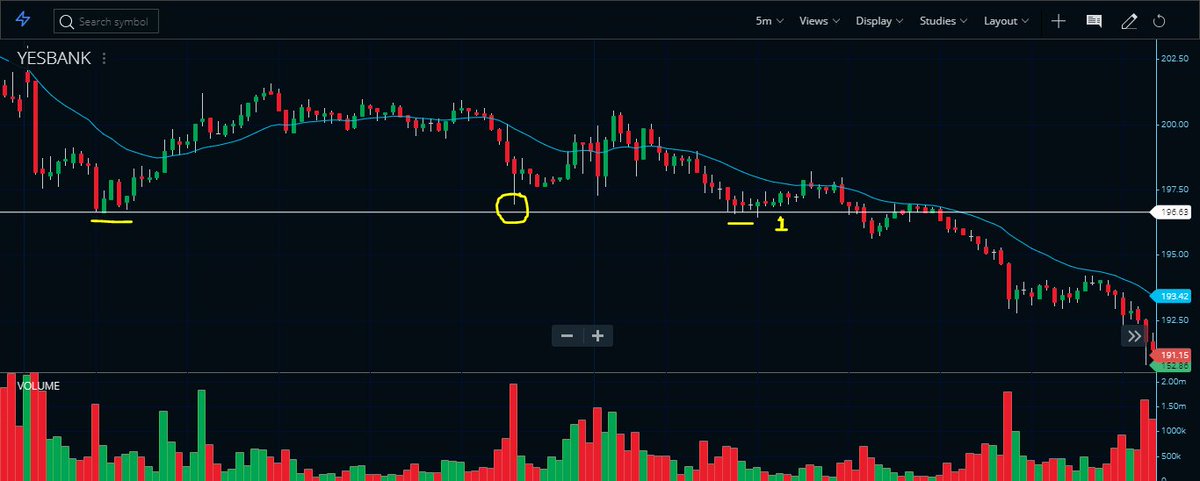 Guys I have shared the logic why I entered. It was one of the setups to spot reversal & I will cover this also in the upcoming sessions. No setup will give 100% accurate trade all the time so its ok to have a failed trade. If u fear like this, u will never enter a reversal trade.
and in all reversal trades (long), price will always be below all major MAs so there is nothing wrong. If u hv any specific learning from this failed trade, please learn & move on & chill. I am happy that with this so many thoughts are provoked which is a good sign of learning.