The truth about antibacterial or antiseptic soap...
So many people today have jumped on the antibacterial or antiseptic soap bandwagon without realising that they can actually do much more harm than good. Yes! Antiseptic soaps are NOT good for you!
#Thread
👇
Every individual has a unique skin microbiome and it can change over time. We have something similar in our intestines.
These friendly germs help protect the skin by keeping off the harmful germs.
Pic source:
sciencedirect.com

They produce chemicals that prevent harmful germs from staying on the skin and they help maintain the skin's acidity.
The skin's immune system (our police) keeps all these microbes in check and prevents them from overgrowing or becoming unruly.
Pic:
cell.com

So when you bath with antiseptic or antibacterial soaps, you remove a large part of your skin microbiome and destabilize the skin.
Think of it as a landlord chasing all his tenants out and leaving the gate open. Hoodlums can come in and loot or destroy the property.
So with the good germs gone, the bad germs can come and take over and cause problems on the skin.
Pic source:
indiegogo.com

Also most antiseptic soaps do not get rid of fungi. So they may promote an overgrowth of fungi on the skin.

Excessive growth of our normal skin fungi or growth of harmful fungi on the skin results in fungal skin infections.
Most antiseptic soaps are strongly alkaline (pH 9-10) whereas our skin is normally acidic (pH 4.5-5.5). This can distort the normal conditions for several skin renewal and healing processes which require an acidic environment.
Harmful germs also grow better in an alkaline pH.
Disruption of the normal skin microbiome and the acidity of the skin has been associated with many skin conditions like eczema, acne, psoriasis, contact dermatitis, dandruff, fungal infections, rosacea, poor wound healing and rapid skin aging.
Pics:
theecowell.com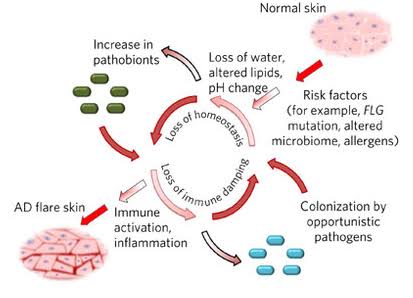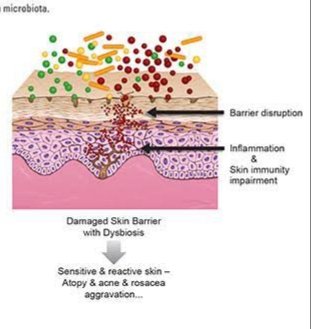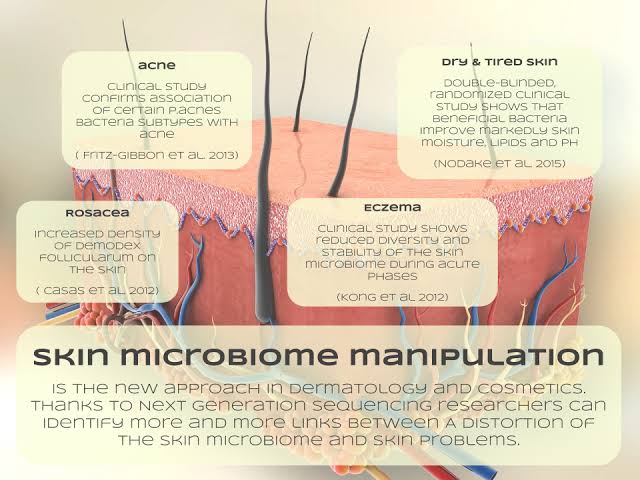 Antiseptic soaps and liquids were originally intended to be used in hospital or medical settings to reduce the growth and spread of microorganisms and prior to surgical procedures to prevent surgical infections. They were not designed to be used at home for bathing.
An antiseptic soap can at best be used for hand washing in a clinic or hospital, in schools and some work places.
There is no conclusive scientific evidence to suggest that household antibacterial soaps offer more protection against illness than non-antibacterial soaps.
Some antiseptic substances, especially triclosan, have been postulated to cause hormonal imbalance which could lead to infertility, obesity and even cancer.
They have also been implicated in allergies and immune system malfunction especially in children.
Excess use of antispetic soaps is also bad for the environment and contributes to antibiotic resistance.
To buttress this the US FDA recently banned some over the counter antiseptic substances as they were deemed to be more of a risk than beneficial.
fda.gov/ForConsumers/C…
Love your skin, take care of it, but please don't sterilize it! Doing so may cause you preventable skin problems and several visits to the dermatologist! Appropriate skin cleansing is a major step in treating skin conditions.
Pls see a dermatologist if you have skin issues! 😘