Now
@siruslan
is going to talk about automatic scaling of the Java heap in the Elastic JVM.
#DevopsDays
We hear a lot about horizontal scaling, but people underestimate the use of vertical scaling.
Java can be greedy... so much memory consumption! Before founding Jelastic,
@siruslan
found there was no good hosting for Java apps (vs. lots for PHP) because of that.
#DevOpsDays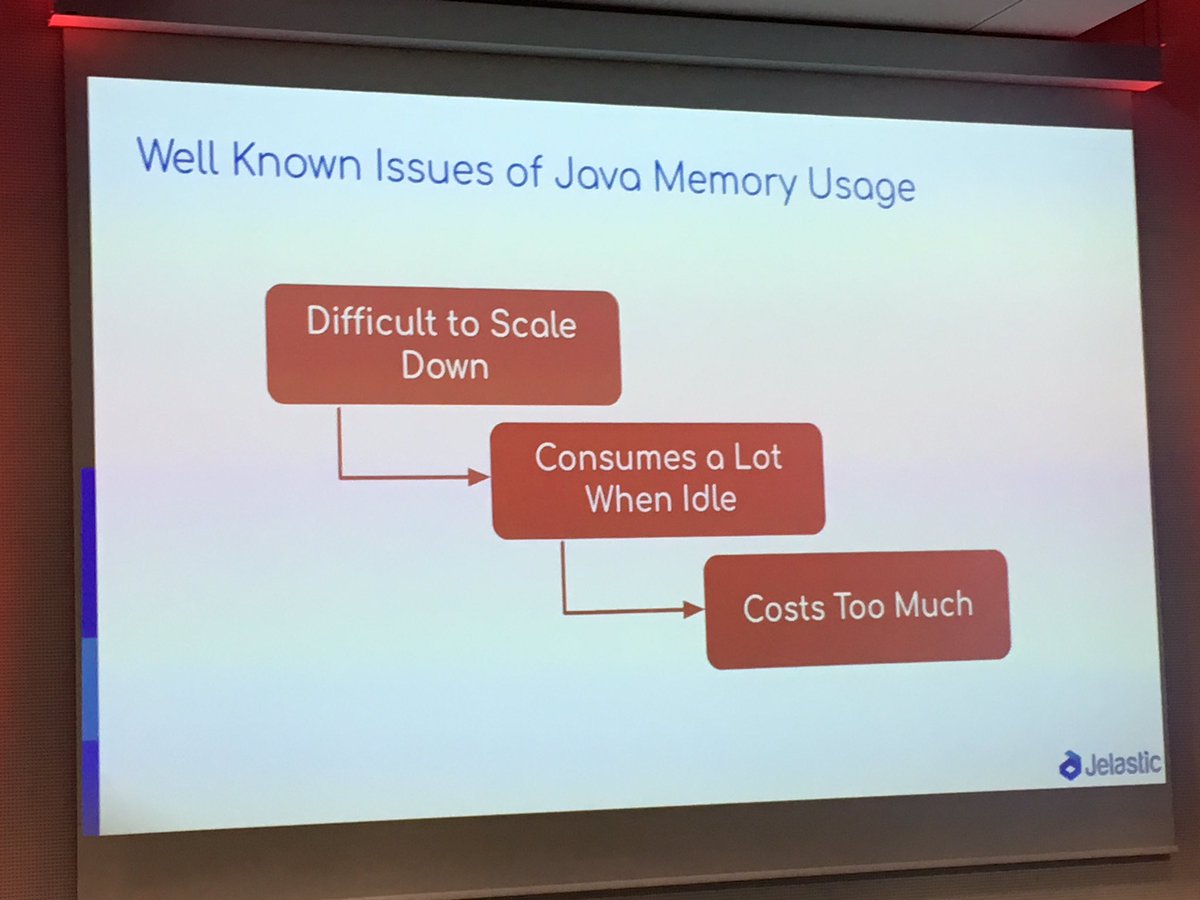 Problem with horizontal scaling: sometimes you're just scaling an inefficient process. Java is hard to vertically scale (despite the popularity of containers now) because you can't resize it on the fly.
#DevopsDays
The G1 garbage collector allows scaling down the JVM, yay! You do have to call it specifically, though. (And don't use aggressive mode: then there's no vertical scaling, the reserved heap is constant. This is good where you really need stability.)
#DevopsDays
They were using a workaround: inject an agent to periodically call full GC with the G1 garbage collector. Then they ended up making a patch to the JVM itself. :) (Coming out with JDK version 12.) Awesome!
#DevopsDays
@siruslan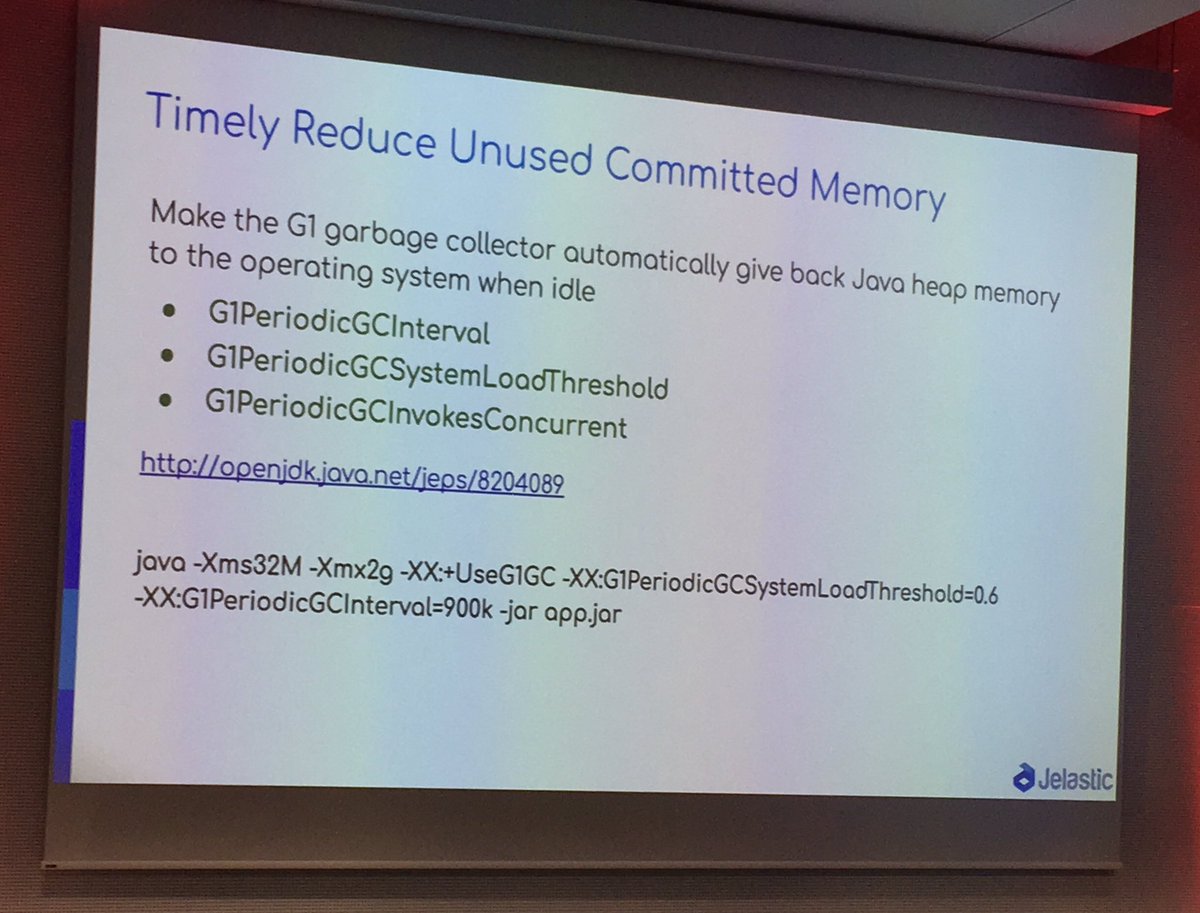 This is a hot topic in Java right now: see also the Shenandoa GC, the Z GC, OpenJ9. Vertical scaling is unavoidable, now everything is running in containers in the cloud. So: no more reason to pay your hosting for the max memory, rather than the used memory. ;)
#DevopsDays
Another memory tip: The JVM can have reserved memory inside *and* out of the heap, if your heap is set quite small. Use the NativeMemoryTracking parameter to keep track of that (this gives a performance penalty but can be useful for diagnosis of memory issues).
#DevopsDays
Q: is there a CPU cost to this kind of continuous garbage collection?
A: yes, but you can set a threshold of CPU usage, below which you don't collect garbage. In future they also want to check I/O load for this, so as not to reduce reserved memory when that's high.
#DevopsDays
(I think that answer was about Jelastic specifically.)