1/
ANYONE CURIOUS how US laws enable the
#securities
industry to create phantom securities, eg Dole Food case (36.7m shares outstanding but brokerage statements showed 49.2m valid owners)? The Uniform Commercial Code's Article 8 indirect ownership regime, enacted in 1994 in all..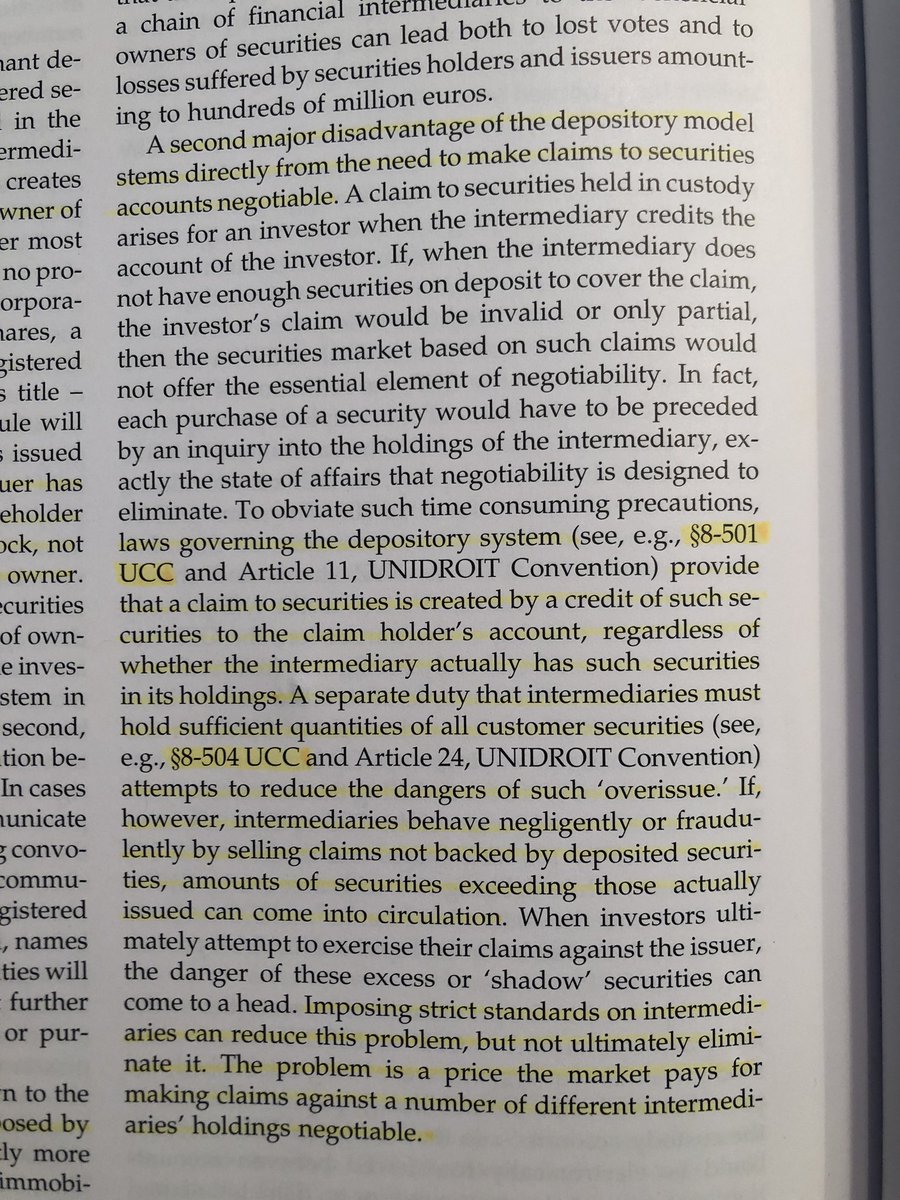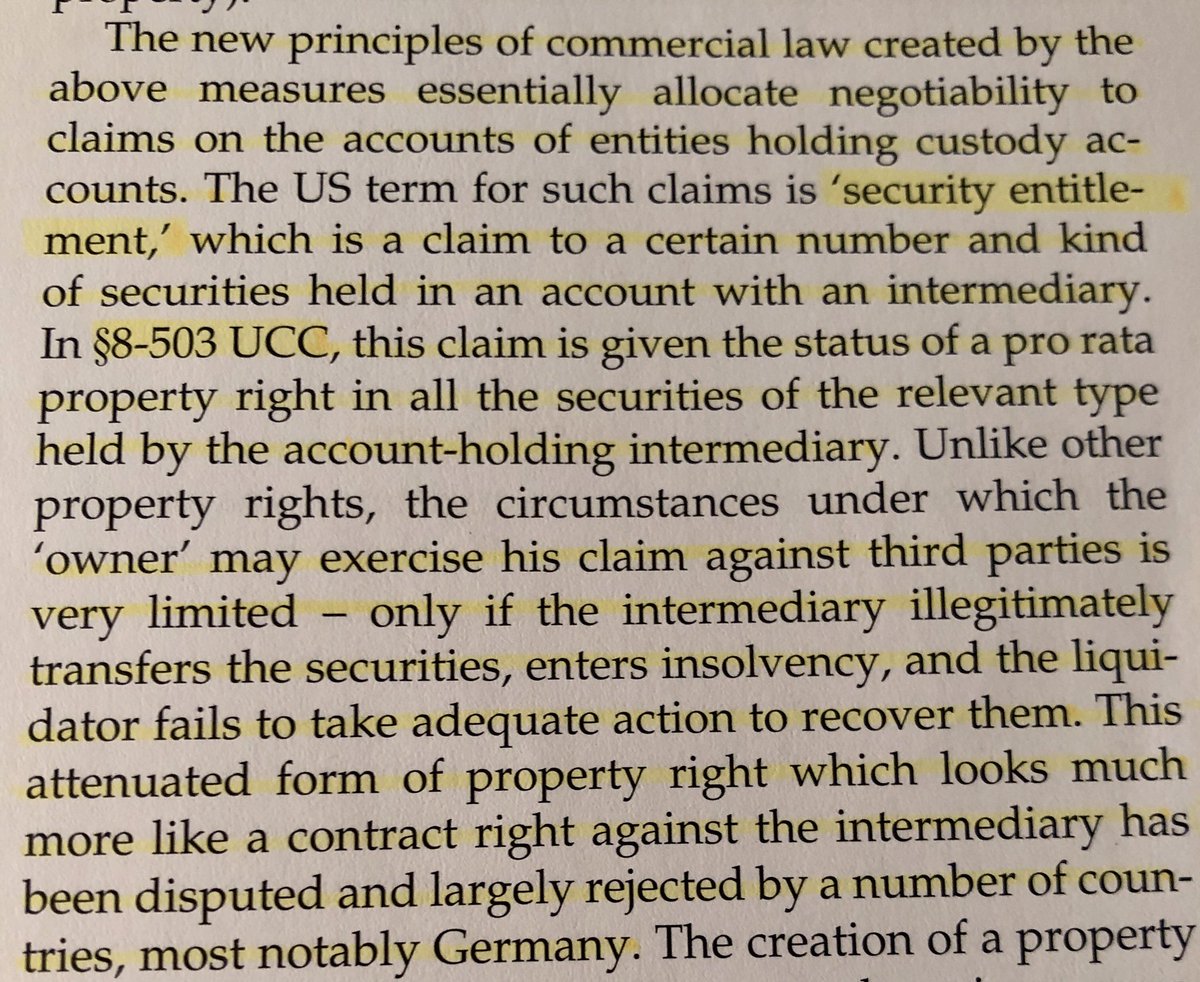 2/
...50 states, enabled this. And now the Uniform Law Commission wants to apply this to
#bitcoin
&
#virtualcurrencies
—UGH!!! It's a recipe for insolvent financial institutions & consumers losing money! The pics in this thread speak volumes abt the loopholes in UCC Art 8 that...
3/
...enable creation of phantom securities. This is just WRONG! It changed what used to be a clear, direct property right for securities into an "attenuated property right which looks much more like a contract right against the [leveraged securities] intermediary." This comes...
4/
...from Chapter 50 "Securities Settlement Systems" by DC Donald in a textbook abt fin mkt infrastructure edited by Gerard Caprio Jr. Per US bankruptcy law, if your securities intermediary goes bust & it doesn't have the securities it promised you, you become a creditor in...
5/
...bankruptcy. Heads the banks win, tails the banks win. Why did no one go to jail in the financial crisis? bc of these kinds of loopholes!! They strongly favor securities firms at the expense of investors. Now, ponder applying them to
#bitcoin
&
#virtualcurrencies
, which is..
6/
...what the Uniform Law Commission proposes in the Supplemental Act. This will ENABLE firms to create phantom
#bitcoin
when a securities intermediary sells a claim to bitcoin that it doesn't own, which Art 8 makes LEGAL! It's a back-door way around the 21m cap. In a run-on- ..
7/
...the-bank or
#proofofkeys
event, firms will go bust. All owners of
#bitcoin
also lose bc phantom claims to bitcoin (which are accepted as the real thing) increase its supply, thereby suppressing its price—all else equal. The Supplemental Act is BAD FOR BITCOIN & should be...
8/
...defeated everywhere. As of now, only California, Nevada, Oklahoma and Hawaii have introduced it. If you live in one of those states contact your reps & senators & ask them to vote it down!
#Wyoming
thankfully rejected it immediately upon reviewing it.
#smart
#commonsense
🤠