1)
BOOOOOOOOOOOOM! 3 more
#blockchain
bills cleared the
#Wyoming
legislature today & head to
@GordonGovernor
's desk for signature! The special-purpose depository institution, tokenized corporate stock certificates & Secretary of State blockchain integration bills all passed today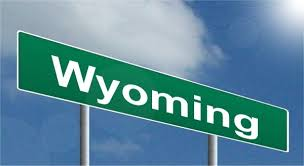 2)
The special-purpose depository institution (SPDI) is esp impt. It helps solve the
#blockchain
sector's prob of difficulty accessing basic US$-only
#bank
accounts, which v few banks offer to start-ups. Many horror stories of start-ups shutting down bc banks closed their accts
3)
US businesses that lose their bank accts go out of biz (for ex. IRS requires withholding taxes to be paid electronically via a bank acct). It's critical to success of
#blockchain
sector that more than just a few banks serve industry (for basic checking/payroll/cash mgmt accts)
4)
The SPDI bill creates a state-chartered, non-lending, 100% reserve depository institution for businesses only. V impt-SPDIs aren't
#FDIC
insured. As
@SenatorDriskill
said during lively Senate debate, "
#Wyoming
is creating an unbullyable bank" bc the FDIC can't bully SPDIs...
5)
What FDIC bullying was he referring to?
#OperationChokePoint
, which caused banks to close accts of lawful businesses in sectors the FDIC deemed "hi risk" for fear of heightened regulatory scrutiny or even losing their bank charters. Read about it here:
americanbanker.com/opinion/eviden…
6)
#OperationChokePoint
officially ended in 2017 but its effects will linger for yrs. Just 3 months ago 13 US Senators demanded that the FDIC end its continuing
#OperationChokePoint
culture. Well,
#Wyoming
isn't waiting around for that & acted on its own to help its industries
7)
that were harmed by
#OperationChokePoint
. Folks, please reward
#Wyoming
's legislators by bringing your biz here! They voted stronly in favor of this bill despite serious opposition from local bankers. They're all taking heat from bankers back home, so it was a courageous vote!
8)
It will be Spring 2020 before the first SPDI can open its doors, so it won't solve short-term probs, but I think it will serve a v impt need for the industry. Yest, I ran into a prominent local atty who said he already fielded a dozen calls from interested parties--all b4 it
9)
actually passed--so it's likely to be meaningful. But while the impact of the SPDI bill will take time, the corporate stock token bill is likely to have near-immediate impact. I'm grateful that it passed in time for
@EthereumDenver
, where a lot of start-ups that plan to use it