NEW: A document given to Brazilian aviation regulators in 2017 shows Boeing recommended pilot training for the anti-stall system that may be behind two fatal airline crashes in five months. The FAA did not mandate training on the system. w/
@ByMarinaLopes
washingtonpost.com/investigations…
That meant many pilots only learned the system had the power to nose down a passenger jet against a pilot's will after the Lion Air crash last fall.
Now, the training documents are important for obvious reasons. But they are also one of our only windows into another kind of black box about the plane: how it was made
Under a process FAA began 10 years ago, Boeing has been allowed to 'self-certify' that its planes comply with US safety standards.
That meant Boeing engineers, paid by the company, acted as agents of the FAA, signing off on thousands of safety reviews for the plane.
FAA refuses to answer questions from The Post this week about when Boeing told regulators about the anti-stall system, what risk level it assigned to the system, and if and how the two decided it should be tested.
And there are good reasons for those questions to be answered: during the very years the new 737 was being built, the DOT inspector general said 3 times that FAA's oversight of the self-certification process was insufficient - especially for Boeing.
oig.dot.gov/sites/default/…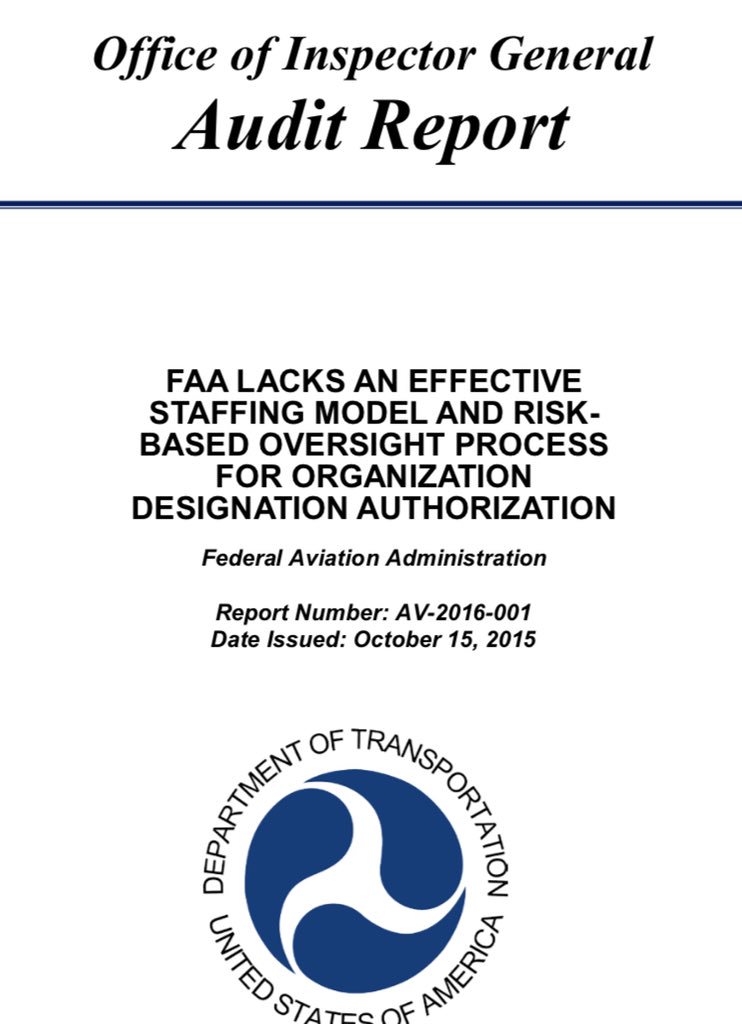 So did the certification process give FAA inspectors adequate insight into the new anti-stall system and its vulnerabilities? Read the story. Rep. DeFazio, chair of the House Transportation Committee, told The Post Friday he will investigate that very question.
For now, all we have are one of the final products, the training documents. Brazil's civil aviation authority provided The Post with their report. We later found it exists online, if you have the exact title to find it. So, here it is:
anac.gov.br/assuntos/setor…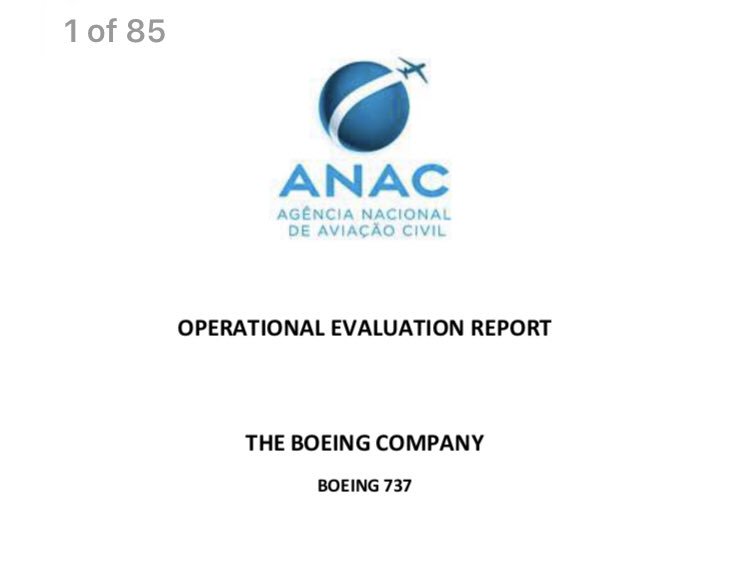 Here's the report we found from FAA test pilots not mentioning the anti-stall program.
fsims.faa.gov/wdocs/fsb/b737…