1/10 CHAMISA OFFERS TO HELP MNANGAGWA APOLOGIZE FOR GUKURAHUNDI
@NewZimbabweCom
2 May 2019
It is indeed true, as
@nelsonchamisa
is reported to have said, that there will never be peace in Zimbabwe unless & until the
#gukurahundi
issue is resolved!
newzimbabwe.com/chamisa-offers…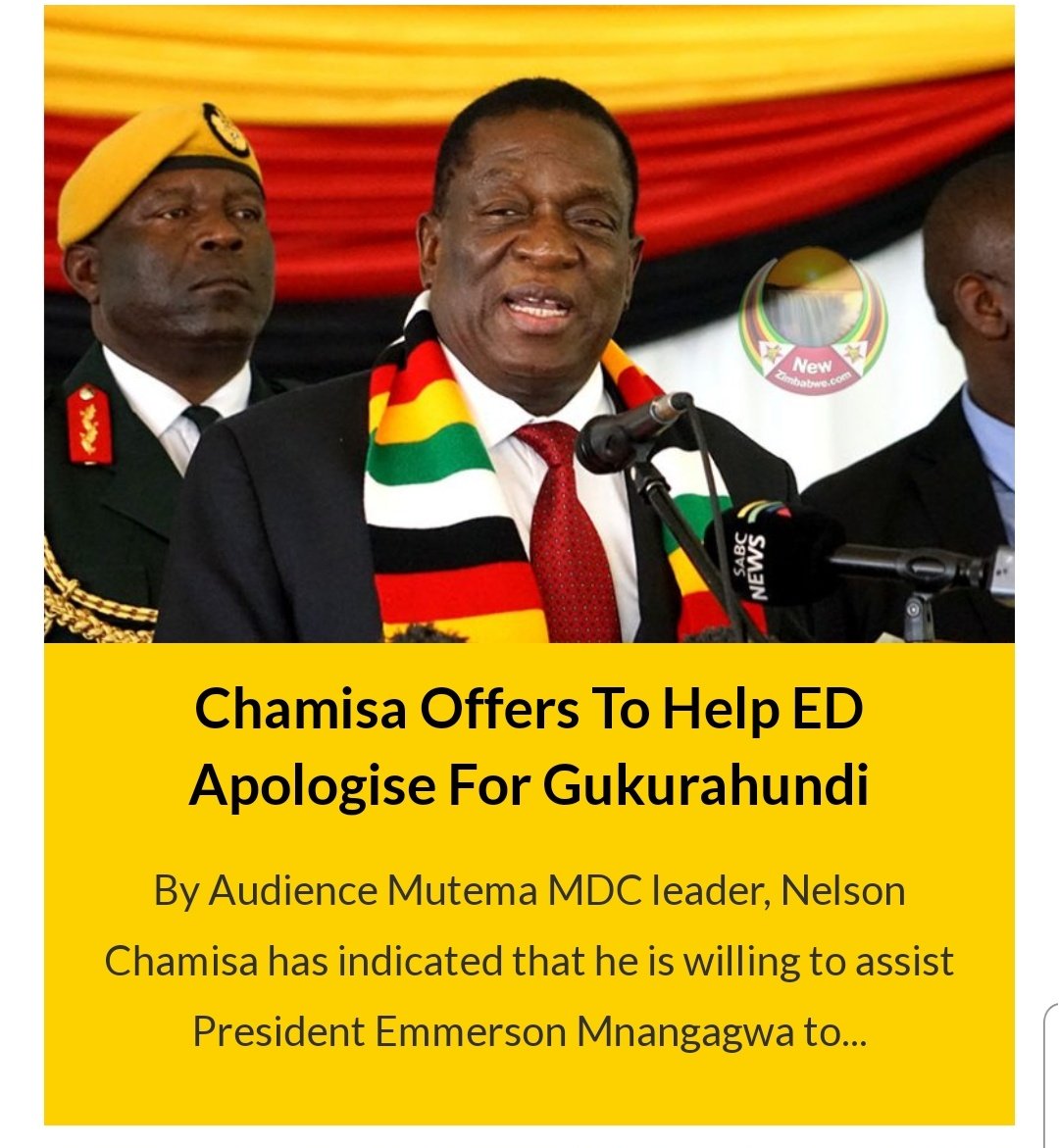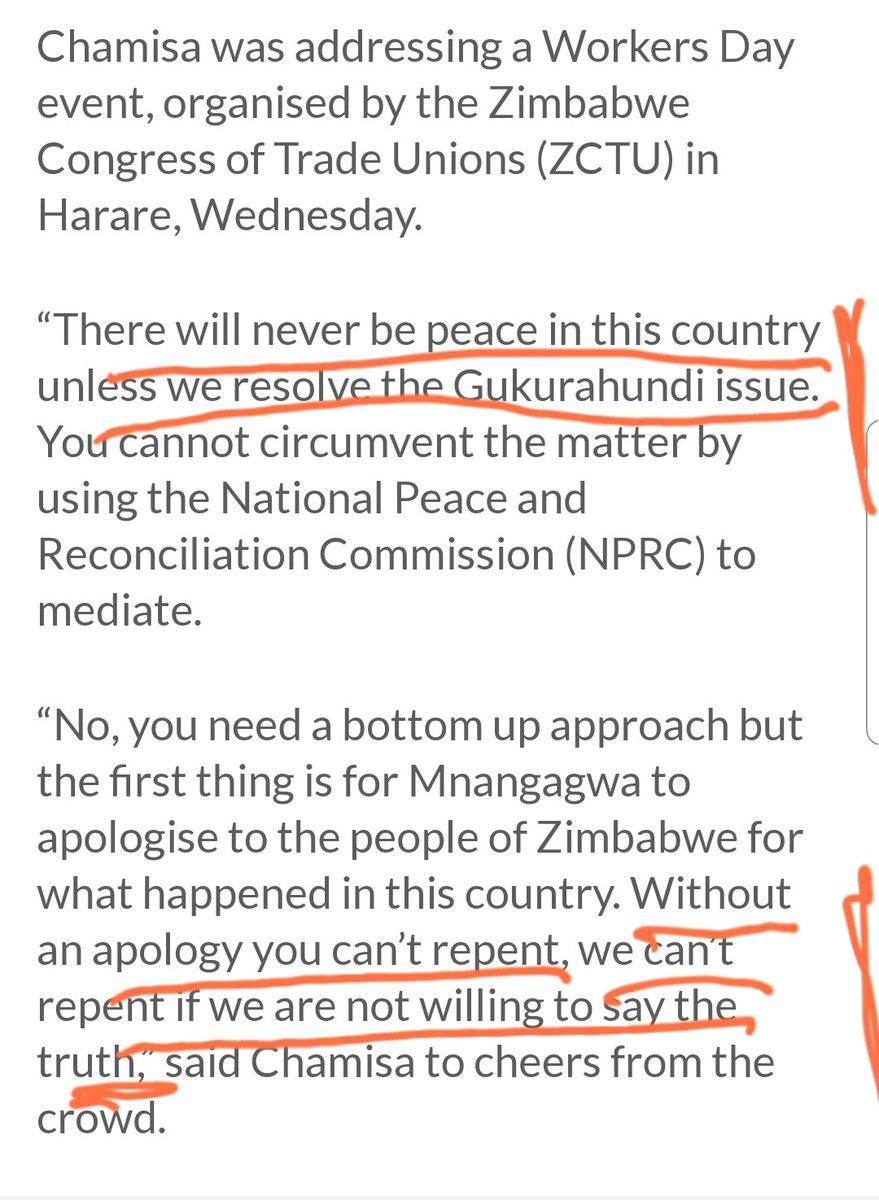 2/10 It is imperative to deal with the
#gukurahundi
issue for Zimbabwe to move on. The question is how to resolve it. Expecting or demanding an apology from Mnangagwa won't resolve
#gukurahundi
. What's needed and must come first is TRUTH and JUSTICE, then apologies can follow!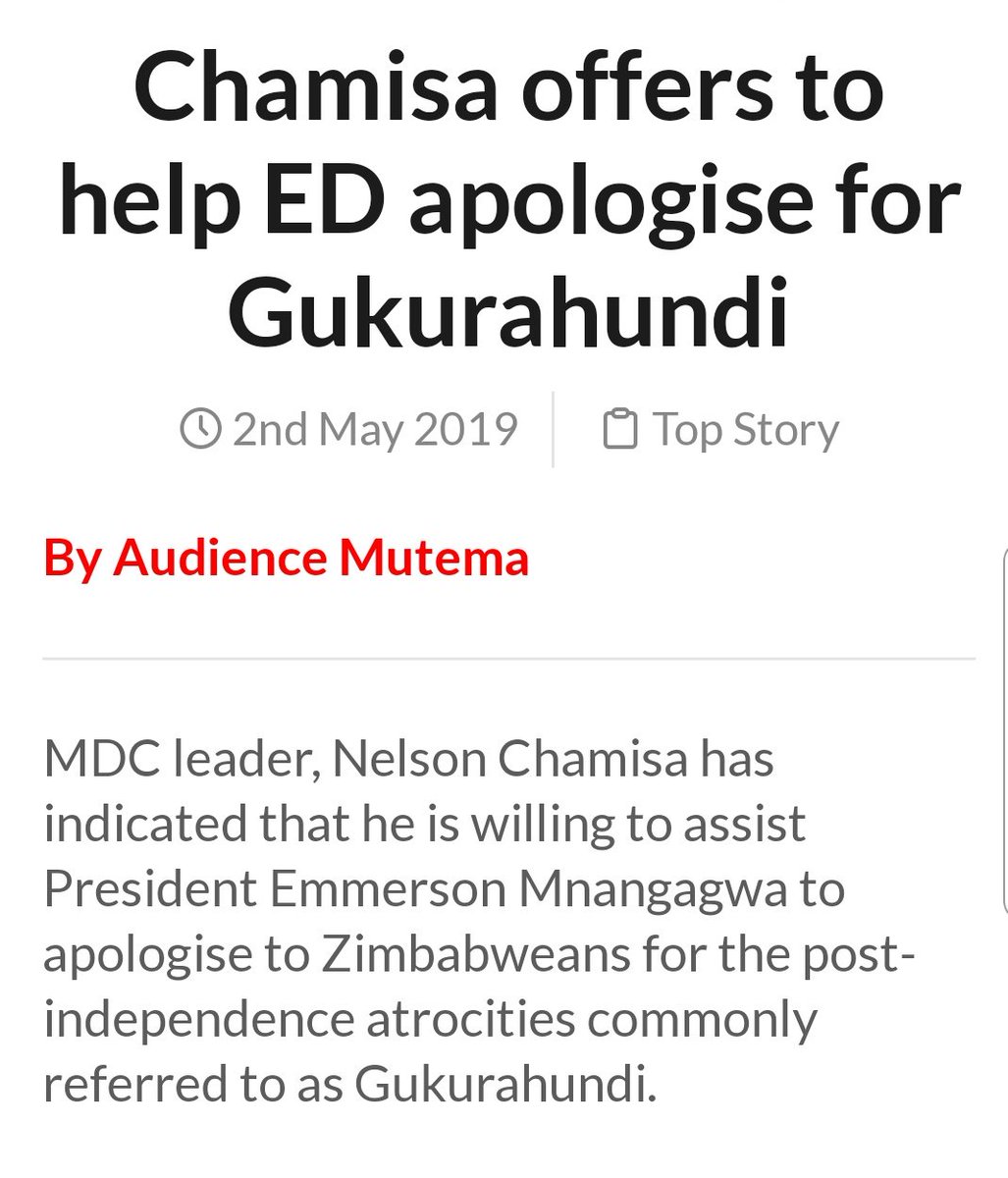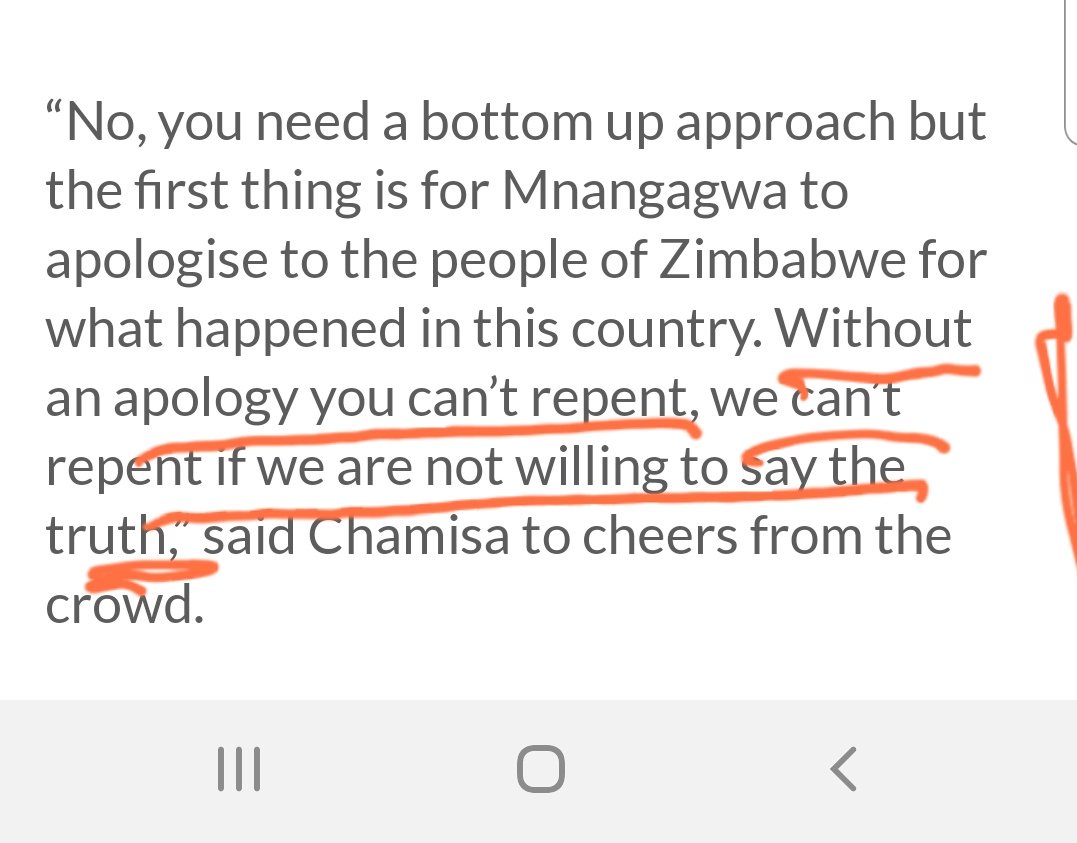 3/10 It's a serious matter that, whereas
#gukurahundi
was waged by the State from 1980 to 1987; and while some baseline information about victims has been documented, there's no official or legal record on what happened in each case, who did what and under what chain of command!
4/10 Determining what happened in each case, who did what, under what chain of command can be done ONLY through a constitutionally based TRUTH and JUSTICE process. There's no other way. The question which Zimbabweans need to confront is: WHY HAVE WE FAILED TO HAVE SUCH A PROCESS?
5/10 During Copac on the new Constitution, the ZanuPF top inner circle, led by the Joint Operations Command (
#JOC
), doggedly refused to countenance a TRUTH and JUSTICE process on
#gukurahundi
. The toothless
#NPRC
is a product of that refusal to have
#gukurahundi
truth & justice!
6/10 TWO QUESTIONS may explain why
#gukurahundi
remains unresolved:
1.
Why was
#gukurahundi
not resolved when Joshua Nkomo was VP from 1987 to 1999?
2.
After describing
#gukurahundi
as a MOMENT OF MADNESS in 2000, why did Mugabe not institute a process to correct the madness?
7/10 While only a TRUTH & JUSTICE process would explain why Nkomo & Mugabe failed to resolve
#gukurahundi
while in office, it's clear that the intelligence & military owners of
#gukurahundi
, who've run
#JOC
since 1980, don't want the TRUTH & JUSTICE done to resolve
#gukurahundi
!
8/10 It should be borne in mind that the
#GukurahundiJOC
cohort has been behind and responsible for every atrocity in Zimbabwe since 1980 in a reign of violence perpetrated with absolute impunity. The most recent examples are the 1 August 2018 and 14 - 28 January 2019 atrocities!
10/10 The worst fear of many was that Mugabe's successor would be a
#JOC
diehard rooted in
#gukurahundi
like Mnangagwa, Chiwenga or Shiri. The fear became reality in Nov 2017. There's no chance that
#JOC
diehards will resolve
#gukurahundi
. ONLY A GOVT OF A NEW GENERATION WILL DO!