@jonronson
humorously chats about 'babysitter/incest porn' & being on a 'public disgrace' porn set. He also talks about 'Ethical porn'
Kink. com make 'public disgrace' videos that abuse degrade & humiliate women.They also have many lawsuits against them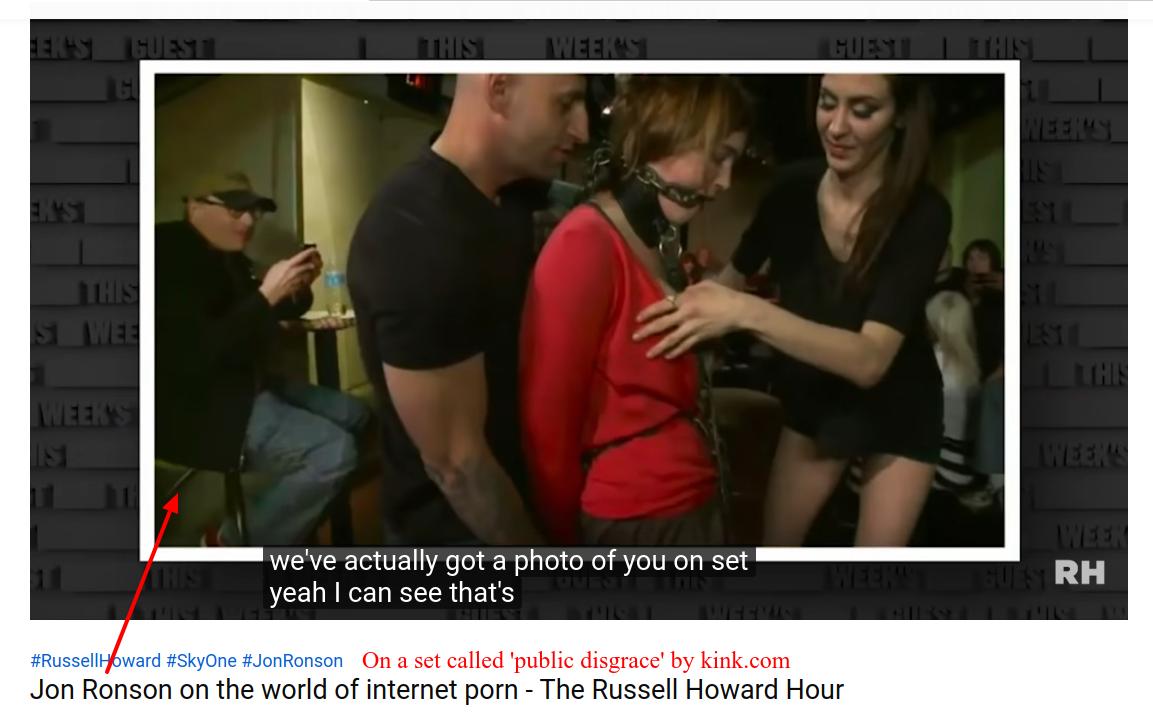 #Ethical
Kink. com did not take adequate steps to protect its performers and prevent the spread of sexually transmitted diseases (STDs) and HIV during pornographic shoots, causing injury.
mikesouth.com/hiv/kink-loses…


Many female porn performers have had their consent violated,been sexually assaulted, injured, contracted HIV/STD's, coerced by suitcase pimps etc. (and that's just the 'professional studios') never-mind all the independents/lone males & sex offenders that upload onto
#pornhub



*Trigger warning This is a 23 sec audio recording I made of a kink. com 'public disgrace' video. I have posted a blurred image of the woman, who is being aggressively penetrated vaginally & orally whilst her head is in a box. She is screaming for it to stop. Over 12 million views
Commercial pornography was first promoted by the mafia family Peraino, who financed & made millions from 'Deep throat' They also dealt in drugs/guns. Just like Peter Acworth & his kink. com who was arrested on a drug & poss firearms charges..Just sayin.
huffingtonpost.co.uk/2013/02/12/pet…
Someone show
#JonRonson
the 'Ethical' kink. com's full text of lawsuit regarding 'Public disgrace video' in which performers fake breast was dislodged,consent violated,contracted HIV as male aggressively penetrated her & cut his penis 👇
archive.org/stream/kink-la…