That statement came from page 272 on the latest release - pull the file here:
vault.fbi.gov/hillary-r.-cli…
To be clear, it was a statement from Brian Pagliano - he would know, as he set it up!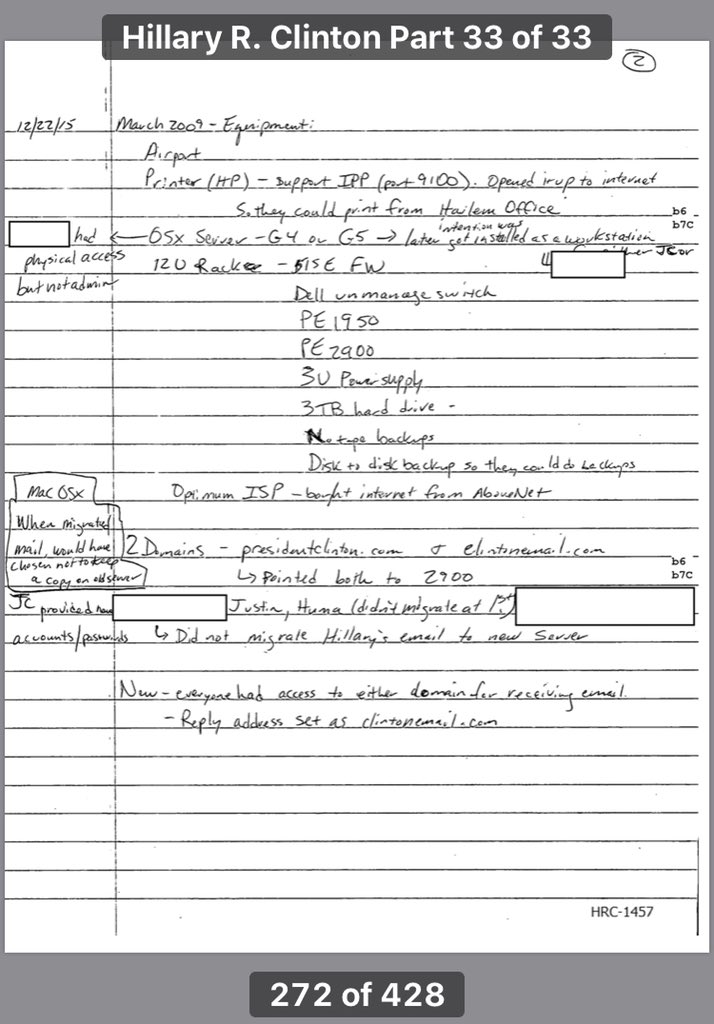 The obvious problem is that there could be a bunch of emails outside of the search range... bc they could be receiving stuff outside of clintonemail[dot]com.
The other implication is that the other domain was for the Clinton Foundation!!
Archive:
web.archive.org/web/2009030804…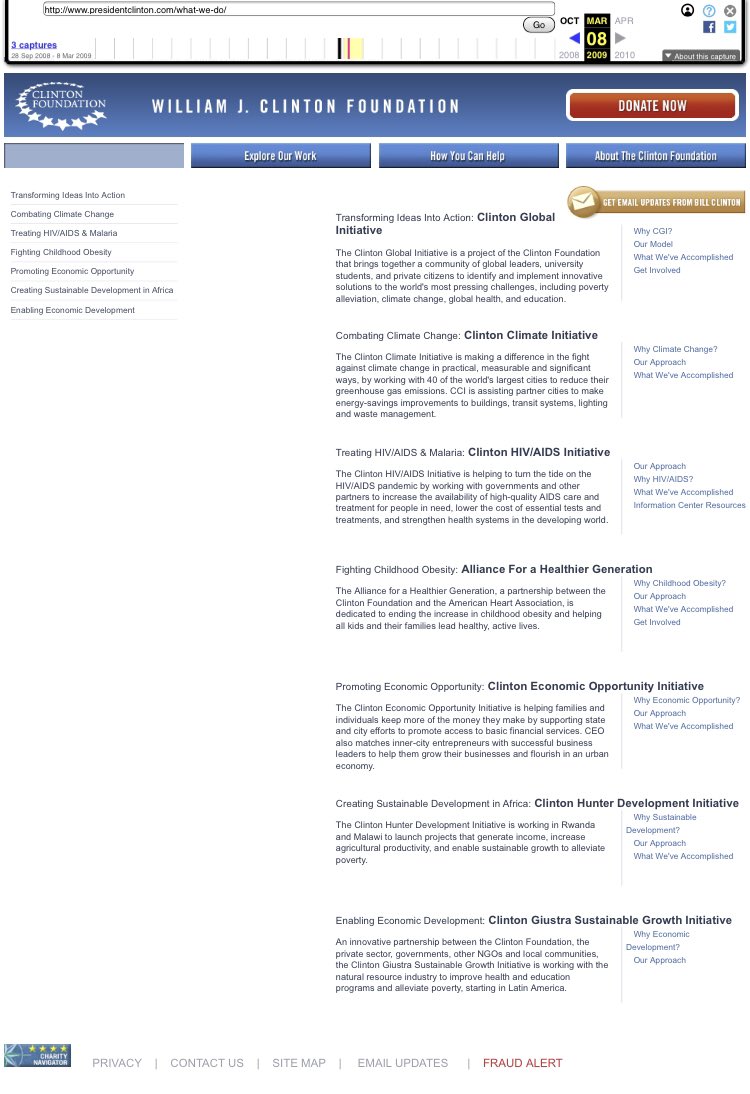 This is some BS - I haven't seen or heard anything regarding this cross-over between CF & HRC's emails!
Their Clinton Foundation addresses need to be checked - the FBI's notes show that they maintained the capability!
cc:
@HawleyMO
@ChuckGrassley
@DevinNunes
@JudicialWatch
** HRC & all of her employees

(Derp!)