1/
Hypothesis: currently available
#cryptoassets
can't help but be sub-optimally distributed given only half of the global population is online.
en.wikipedia.org/wiki/Global_In…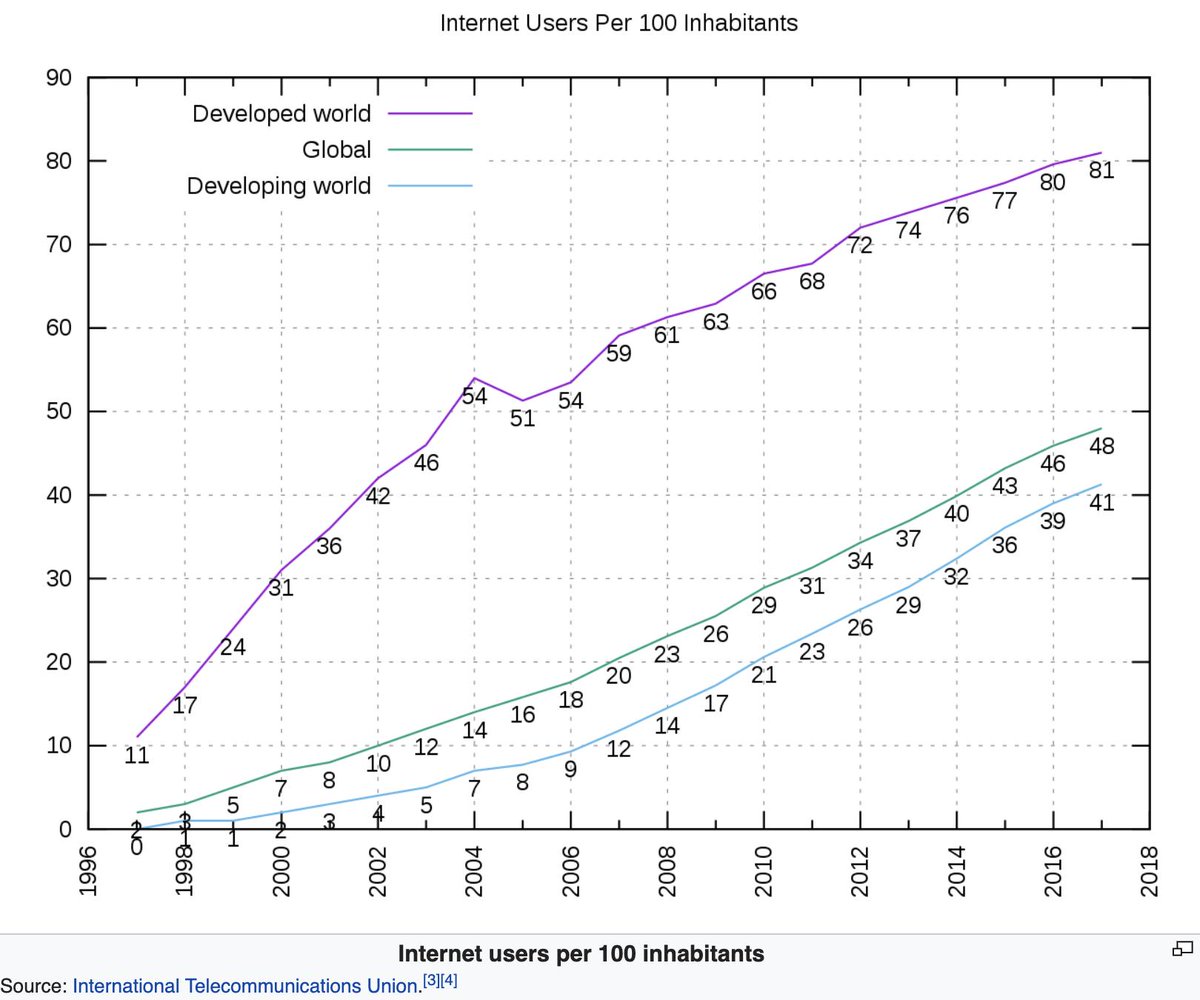 2/
Put another way, the fact that ~80% of the "developed world" is online, while only ~40% of the "developing world" is, presents a huge problem for
#crypto
if our intent is to lessen inequality.
3/
Not to be dour, but it's been a daunting recent reflection of mine, and points to how early we potentially are in the crypto movement.
4/
But to throw a twist in, it's only early if our intent *truly* is to lessen inequality, "bank the unbanked," etc.
If instead, deep down, it's for all the "developed world insiders" to get rich, then no, it's not too early.
Crypto is already doing a good job at that.
5/
Which leaves me to ask myself, and to ask you, if
#crypto
's "philanthropic rallying cries" are just an excellent tactic for misrecognition.
(per Bourdieu's conception of misrecognition:
powercube.net/other-forms-of…
)
6/
Because if we're being sincere with the philanthropic rallying cries, then a larger focus needs to be building out online access, as that's necessary to physically carry the "bits of capital" to everyone.
7/
A last note: imo
#crypto
's not as much about banking the unbanked as it's about capitalizing the uncapitalized - but I'll leave that for another day.