(1)
Journalists I spoke to were sceptical of the notion that a judge in Scotland might be able to bind the Prime Minister. But Scots law binds the PM just like English law does.
(2)
And there are practical advantages to bringing a case in Scotland. First, the Court of Session does not adjourn over the Summer as the High Court does – and this is important in circumstances where time is very short.
(3)
Second, if we wait until Boris Johnson asks the Queen to suspend Parliament it may well be too late to ask the Court to say whether he lawfully can. But if the question needs to be answered now, the Scottish Courts can sometimes answer it (
scotcourts.gov.uk/docs/default-s…
)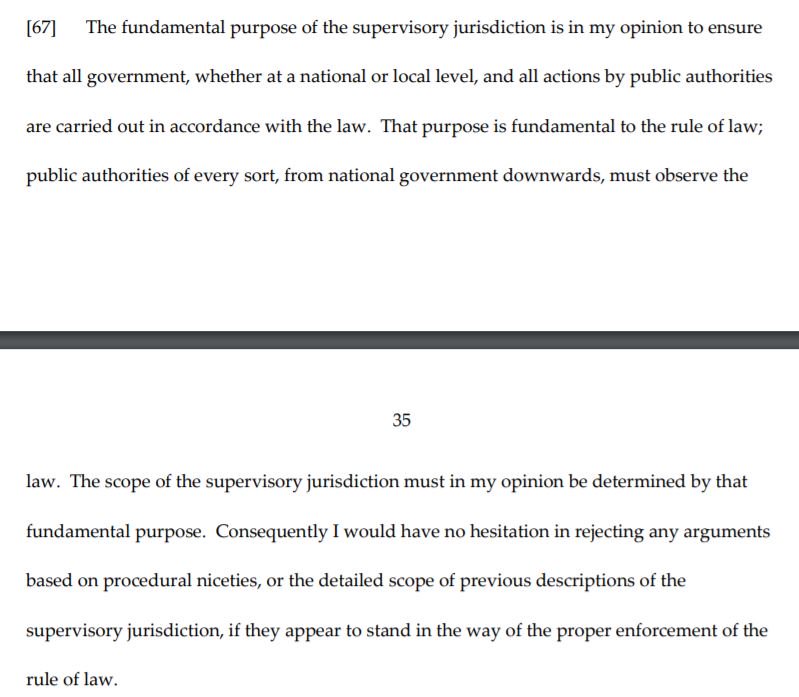 (4)
Remember the Wightman case where the Government said revocation was not on the table and the Court of Session still answered the question whether revocation was possible? So why not in this case where Boris Johnson has said suspending Parliament is very much on the table?
(5)
Third, there is an argument Scottish courts have a different role to English Courts. 'Stairs Institutions' (cf. page 780) narrates the foundation of the Session in the 15th Century, in terms of avoiding complaints being brought to the King and his Council.
(7)
There are also other substantive arguments for thinking Scots law might give a different answer to English law. These are set out in our letter to the Scottish Advocate General linked to in our crowdfunding page (see the tweet at the top of this thread).
(8)
Finally, although such things aren't written in books, if you believe (I do
waitingfortax.com/2018/02/28/thi…
) that courts in England are under huge pressure and struggle to cope it is foolish to ignore that belief. The institutional infrastructure in Scotland might be more supportive.