There's activism.... and then there's Puneri activism 😉
This gentleman is apparently 'protesting' outside the 'world famous' Bedekar Misal near Laxmi Road - asking for 'Paav' instead of 'Bread Slices' (which Bedekar serves with Misal).
Oh...well!🤣
(photo via WhatsApp)
#Pune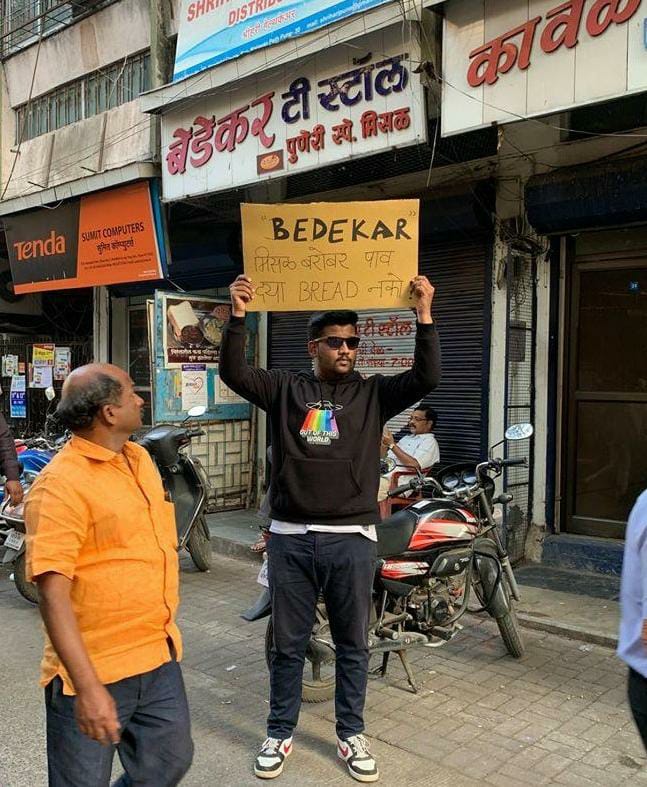 The interesting thing about
#Misal
is that everyone thinks their favorite one is THE 'authentic' one (and all others are not genuine :))
In reality, there is really no one fixed recipe of a 'Misal'. Each city/region(also restaurants within a city) have created their own recipes!