Thread
You guys need to check this out...
#QAnon
linked us to this tweet by
@Ir0nbelly
concerning the FED and Treasury. Article attached for you to read.
finance.yahoo.com/news/feds-cure…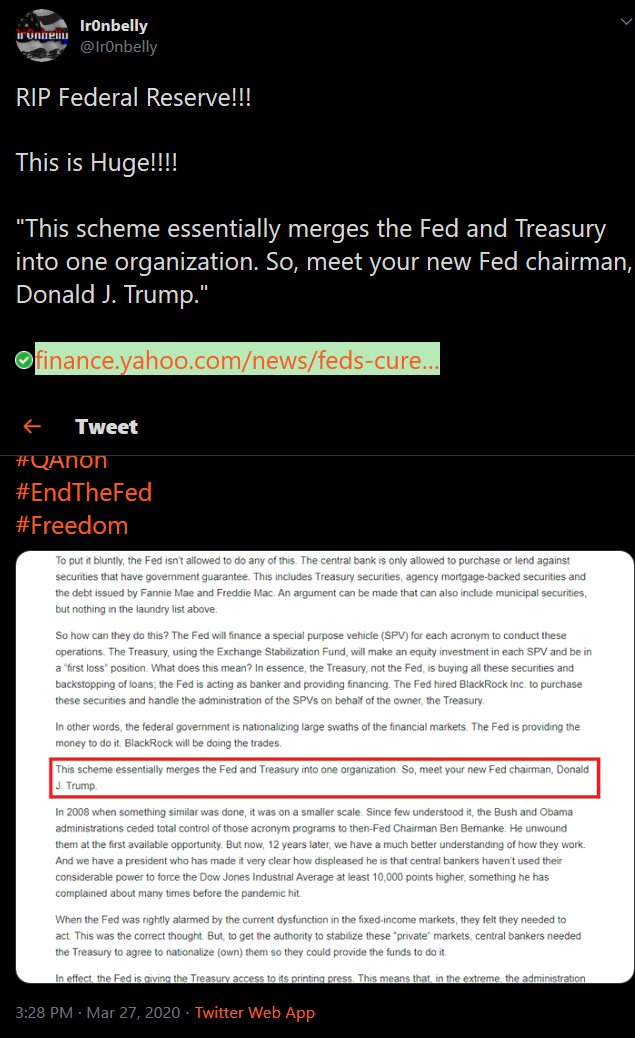 So it looks like ending the FED was part of the CAREs bill that
@realDonaldTrump
signed today.
If this is accurately what happened, this is a day that will be remembered FOREVER! A 'second' independence day!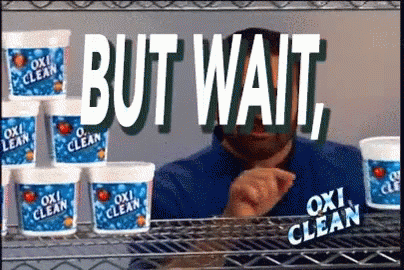 The house demos were slow rolling the vote on the CAREs bill on Thursday, until........
Thomas Massie stepped up and word got out that he was going to contest the house voice vote. I would contend that this was done as a ploy to rush the vote.
msn.com/en-us/news/pol…
That is why I think Massie's move was to rush the house Demos to the voice vote.
But,
@realDonaldTrump
said........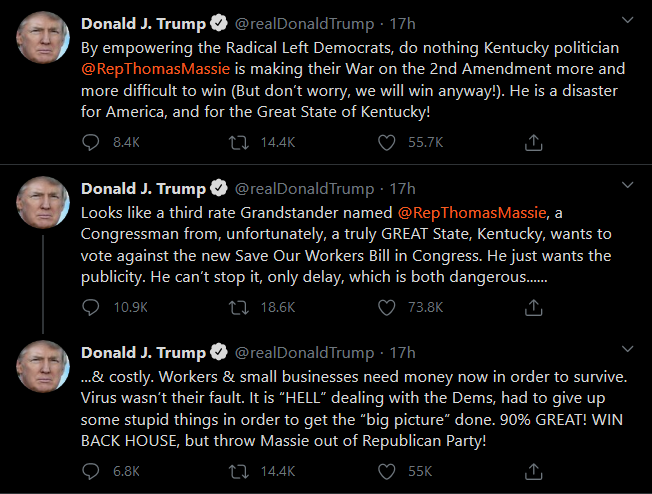 Wow, POTUS calls
@RepThomasMassie
a third rate Grandstander and puts him on BLAST!!!!
And what is that about the 2nd amendment?? Another Surprise???
But AGAIN, wait there's more....
Isn't that a really interesting coincidence? BTW, where is Ft. Knox again?

Gold standard?