1/The Trace launched just after the Charleston church shooting. We've covered several events like Las Vegas, where death toll is 10+.
2/Shootings like the one in Las Vegas are horrifying. In the aftermath, Americans try to make sense of our gun violence problem.
3/So for new followers, some important facts we've learned covering this issue, even when it's not in the headlines.
thetrace.org/2017/06/14-fac…
4/As you may have read, Las Vegas is at least the 28th mass shooting with 3 or more fatalities in 10 years.
facebook.com/nytimes/posts/…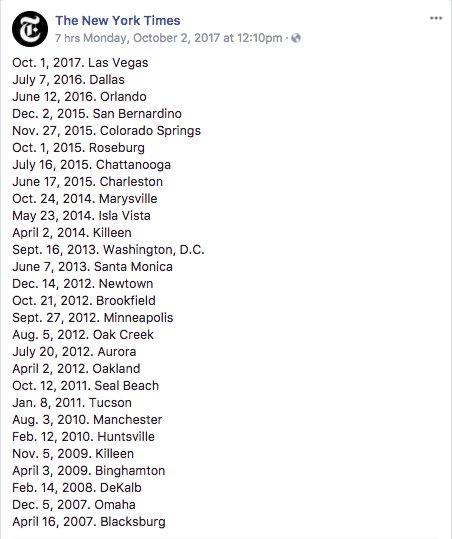 5/Even with that frequency, mass shootings account for only 2% of our annual gun deaths.
thetrace.org/2017/01/unders…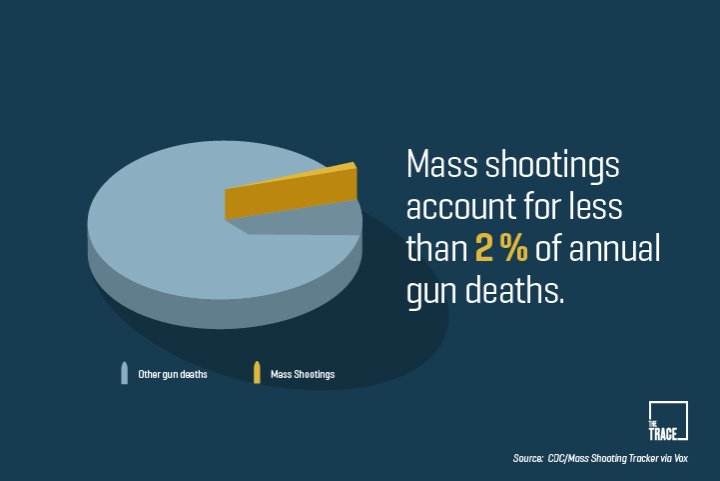 6/That's partly why U.S. has gun death rate 25 times higher than other high-income nations.
thetrace.org/2016/01/us-gun…
7/The other 98% of our gun deaths? A mix of suicides, domestic violence shootings, and young black men dying in American cities.
8/Every 16 hours, an American woman is fatally shot by a current or former romantic partner.
thetrace.org/2016/02/woman-…
9/That says nothing of the horror many women live through when their abusers use guns to coerce and intimidate.
thetrace.org/2016/10/nonfat…
10/Gun suicides, which make up majority of gun deaths, are rising in 21 states.
thetrace.org/2017/05/states…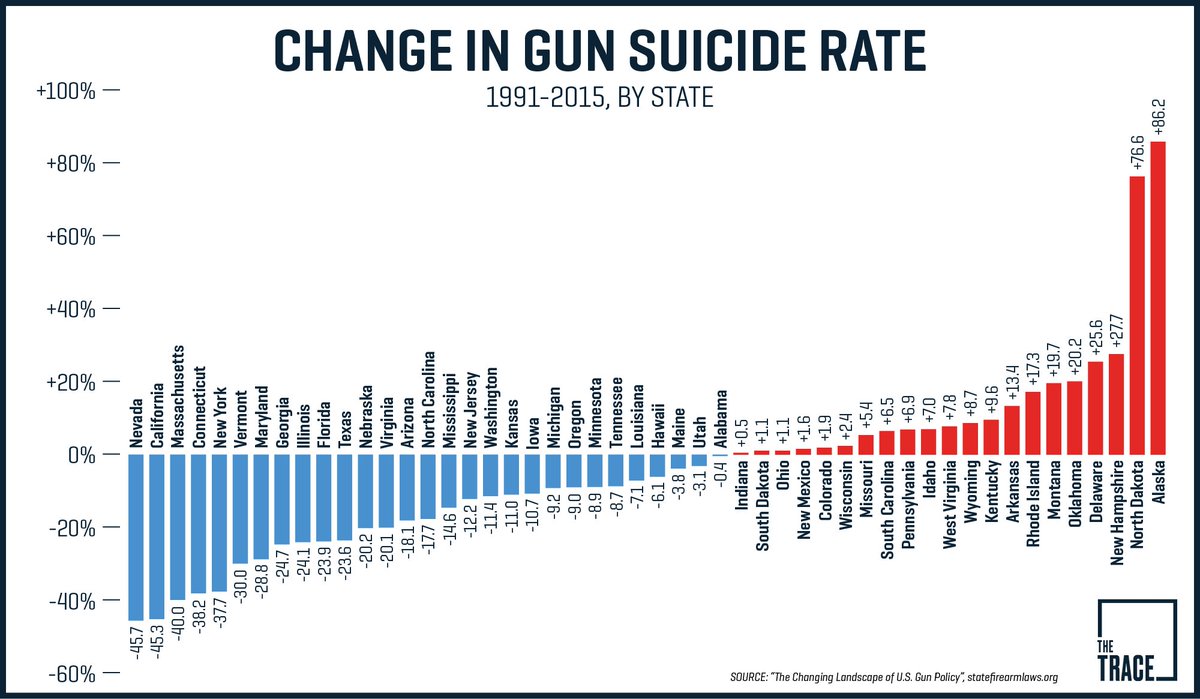 11/But gun violence hits people of color the hardest. Most shooting victims are black men.
thetrace.org/2015/12/gun-vi…
12/Another measure of the racial disparity in gun violence: 73% of victims of multiple casualty shootings are black.
nytimes.com/2016/05/23/us/…
13/There are also accidental shootings. A child dies in one every week—and that's likely an undercount.
usatoday.com/story/news/201…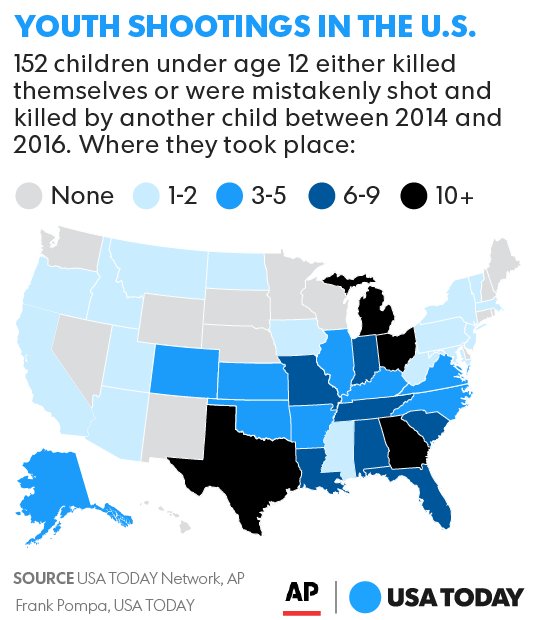 14/In Vegas, the 59 deaths and 500+ casualties is an outsized reminder that for every person shot and killed, more are wounded.