2)
When reviewing the
@FBIRecordsVault
dump of October 30th through November 1st, 2016 that the IG is looking into I noticed a good deal of public interest in the Tesla Files. (Tweet 4 in the sequence of 21 tweets) Not knowing much about it myself, I decided to look into it.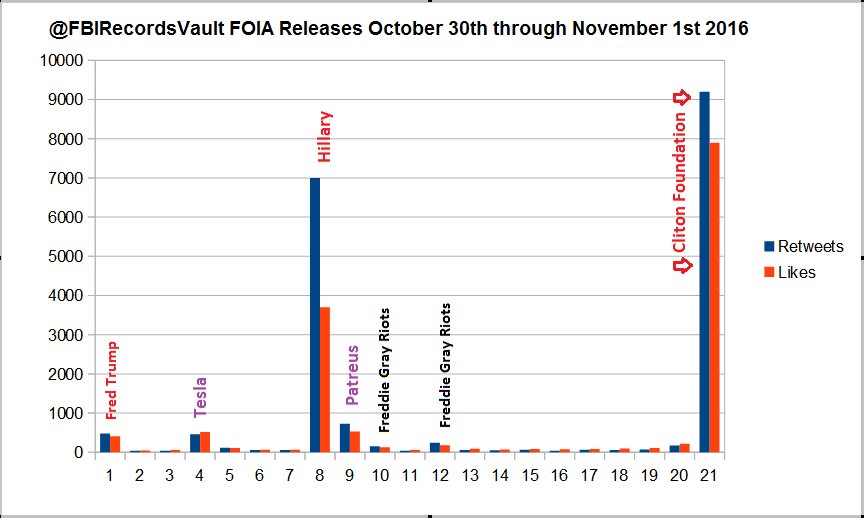 3)
There are three parts to the files with a total of 354 pages.
Part one 249 pages
Part two 41 pages
Part three 64 pages
4)
January 7th, 1943 Tesla died quietly and alone in room #3327 on the 33rd floor of the Hotel New Yorker in New York City. The coroner would later estimate the time of death at 22:30 EST. Tesla was 86 years old.
5)
January 9th Hoover's FBI ordered the U.S. Office of Alien Property to seize all of Tesla's belongings. Tesla's entire estate from the Hotel New Yorker, and other New York City hotels, was transported to the Manhattan Storage and Warehouse Company under OAP seal.
6)
That the FBI had the Office of Alien Property carry out the seizure was odd because Tesla was a U.S. Citizen.
7)
Hoover's FBI skirted the law for expediency as they admit here on (page
5)
vault.fbi.gov/nikola-tesla/N…

8)
The FBI was overwhelemed by the techincal nature of Tesla's work. They would have to call in a technical expert from the Office of Research and Development. (page 6)
vault.fbi.gov/nikola-tesla/N…

9)
The technical expert from the Office of Research and Development that the FBI called in was this guy. John. G. Trump the uncle of Donald J. Trump.

10)
On March 26th, 2016, then candidate Donald Trump had this to say about his uncle John during an interview with the NYT discussing his views on foreign policy.
Full transcript here>
nytimes.com/2016/03/27/us/…

11)
In the later years of his life Tesla was working on a device that would to end all warfare. The FBI mentions the weapon. (page 8)
vault.fbi.gov/nikola-tesla/N…

12)
That document also tells us that 80 trunks worth of inventory having to do with Tesla's experiments were seized.

13)
Tesla's work was highly technical and theoretical in nature. It is unclear if his inventions could ever be made into reality. That said, it goes without saying that the intellectual value of his inventions for research and further development is astronomical in value.
14)
1952 Nine years later after constant pressure from Sava Kosanović, Tesla's nephew and the Yugoslav government Tesla's entire estate was shipped to Belgrade. The contents included original papers, thousands of letters, photographs and 80 trunks marked N.T.
15)
It is hard to be overly critical of the actions taken by the FBI in 1943 when one considers the importance of securing the technology for national security reasons.
16)
Due to current events I do not have time to do a comprehensive review of the Tesla Files. I did want to share with you some highlights. If you are interested in exploring Tesla's work here is a PDF I located
purco.qc.ca/ftp/Inventors/…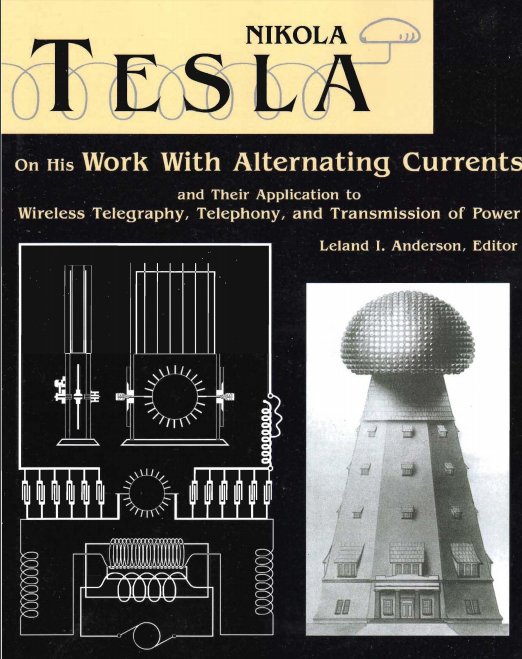 17)
That PDF book details the technology behind the Death Ray.
For details from Tesla himself go here>>>>>
tfcbooks.com/tesla/1935-00-…


18)
When examining the actions of the FBI and U.S. government keep this quote from Tesla's July11th, 1934 NYT inteview in mind.

19)
The FBI included this very article as evidence for the justification of the seizure. It is difficult to read but it's there. (page 3)
vault.fbi.gov/nikola-tesla/N…

20)
Tesla was known to not commit everything to paper keeping certain details in his mind where they were safe. Could his teleforce weapon ever be realized? Let's hope we never find out.