Just see the huge, finely cut pieces of stone used in this temple. Also note the pointed arch(lotus petal arch) niche at the centre of the rectangular temple(fourth image). There are thousands of such temples lying in ruins.
Central niche of Adina Masjid, Pandua
These mihrabs are nothing but niche(s) sans Vigraha as suggested by E. B. Havell.
1.
Trefoil arch resting pillars with Kalasha base(such pillars are depicted in Shunga sculptures)
2.
Trefoil arch with extant Shikhara of Kalinga type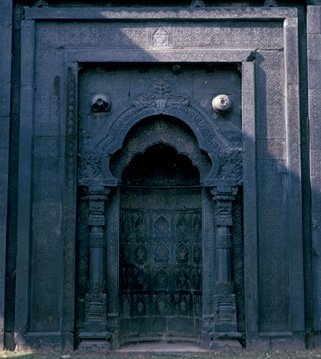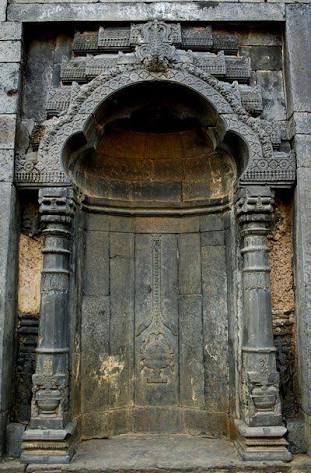 Here is a Pala era Vigraha(sculpture) of Vishnu of most exquisite form.
Note the proportions of trefoil arch and columns. Exact same and why not, after all both are product of same tradition. It is a lie that Torana were only wooden gateways of Sanchi type.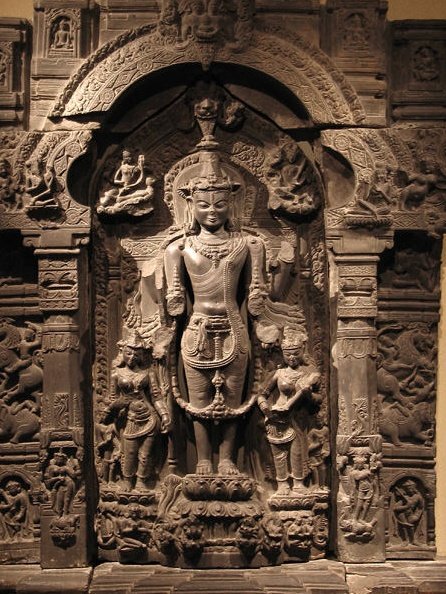 Here I've created a collage of Mihrab of Adina Masjid and Pala era sculpture of Vishnu for an easy comparison. Proportions and design of trefoil arch is ditto as in sculpture. No wonder E. B. Havell called them empty niche(s) which once housed deities.