Lol okay, I'll drop the thread later this evening , let's say 19:00
Okay so, we met in 2015, started dating the first day we met when I moved to edenvale for school & shit. Great relationship, we were Inlove and shit(so I'd like to think )😊
We had problems in the relationship like every couple would but we were able to work through everything together, we was happy man. I wasn't the best perfect girlfriend but I tried, we both tried.
He has cheated before & I forgave cause a girl was Inlove & he had shown me that he really didn't want to lose what we had & I felt the same way, I wouldn't let a little cheating get in the way of our relationship 😁
Fast forward to October 2016, one day my friend VNs me telling me that she has some tea about my gent. So I asked her spill the tea.
"Bitch,your nigga is in another relationship with some girl , & this Hun is hurt & confiding in her other friend cause she thought y'all broke up cause your bf is telling her that " lol 😂💀
Guys I was at school when my friend told me This. Lol I remember I couldn't concentrate in my practical classes yuuuu! I even caught flu that day😂💔
So I go on to ask my friend what the Huns name was, & she told me she will ask her other friend what her name was cause she forgot it .My friend then goes on to tell me that they even have pictures together at some club hehehe😂💀
Guys I even went & searched the clubs page to go look for these pictures just incase they posted them on their page 😂 & I wanted to hit the nigga with evidence ( cause you know niggas will deny everything without evidence) but I found nothing 😩😂
Me being me, I couldn't keep that shit to myself , these news were just burning my chest , so I hit the nigga up on some " is there anybody you're dating besides me?"
Ubrothers on some "what you talking about , I'm dating you" 😂 ahh we argue nyana then I mize . The next day I ask him again & tell him that there's this Hun that he told we broke up .
Nigga goes " who's this girl that you're talking about ? " I'm like hebanna "I don't know, you must know, I don't know what you do"

He denies , then gent goes on to say " you're stupid for thinking or believing that "😂💀, guys did I not cry when I read that message hehe! 😩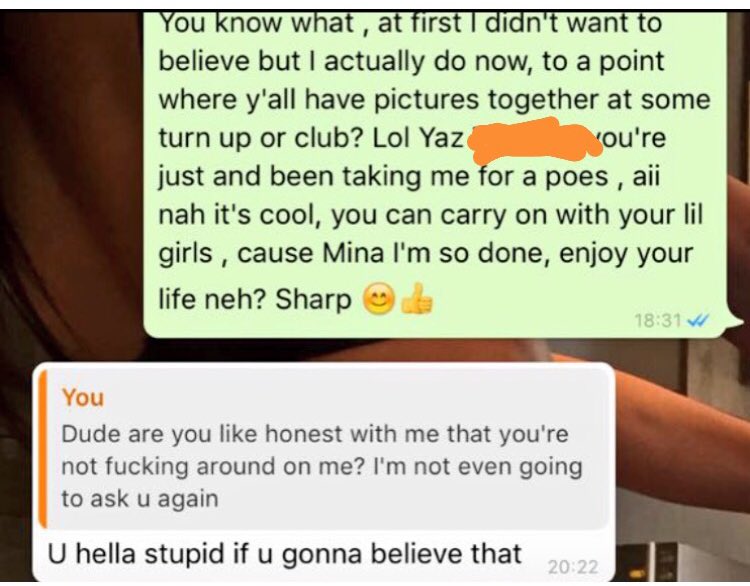 Me being me, I just say "hmm okay" then mize , ah also this gent mizes the whole conversation, we kind of let it go . I call my friend to ask her what the name of the Hun was .
My friend makes a call to her sources & she gets the name & tells me . I search for the Hun on IG ,
..On Twitter , but I can't find the Hun ,So I went and told my other crazy friend & she started investigating , after 3 hours she has a whole pile of files, guys I'm talking about the Huns IG page, To her Tweets ,guys😩💔💔💔!
She goes on and sends me screenshots after screenshots 😂
yhu.ai
I could literally feel my heart ripping through my chest, I didn't eat, nor sleep that night, guys I was writing reflexology the next day😂yeses!
I went on live on
#VOOV
to kind of vent , but I wasn't giving off any Info, I'm dolled up, ready to go for dinner with my other girls cause they wanted to get my mind off things .
While being on live I see a random name pop up on my live video & this kinda sounded like a name the gent used one day to send an email to a some client a while back, so I knew it was him viewing my live video
So people stay asking me "girl you look good, where you off to? " I don't know but I just said I'm going on a date with Mr benzo 😂 (cause one of my friends was driving her Bf's Benz that evening)
I receive a message from the gent and he said " enjoy your date😂" on my live video, I knew it was brother man so I said "yes I will 💋"
Nigga texts me on Whatsapp on some "enjoy your date " I'm like alright .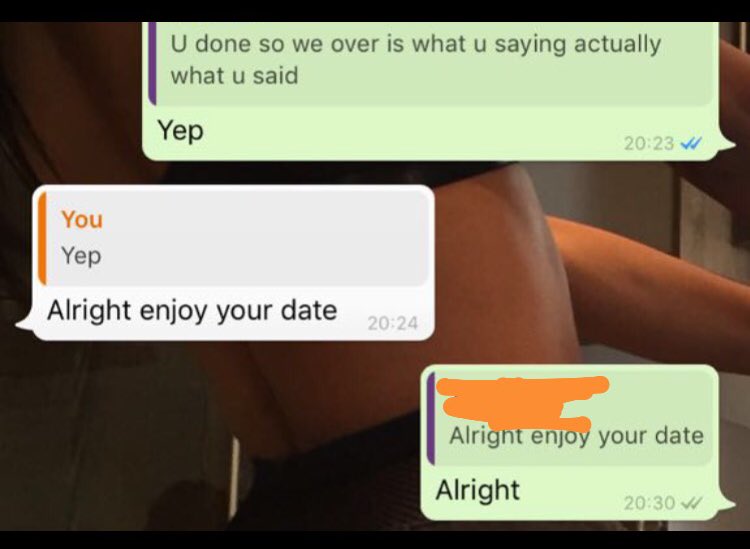 This time communication between me & the gent stopped . The next morning before I headed to class I sent him a message asking him if he's going to pretend like he doesn't know the Hun, he mizes.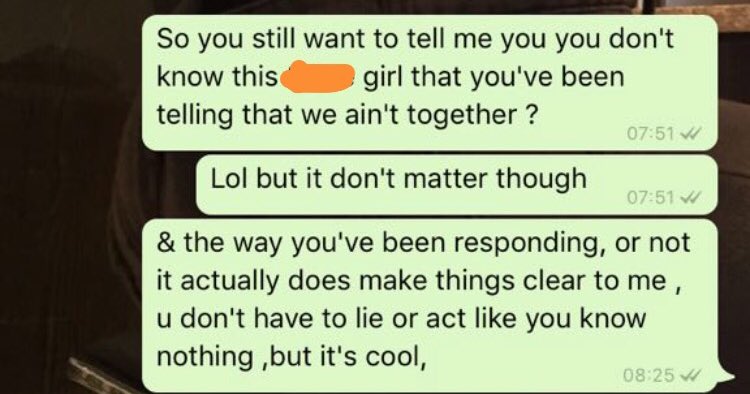 I send another message the next day, I was so mad I even made errors 😂😂😂, eh gent still mizes me
I kept sending messages and he'd mize. But still view my IG stories 😂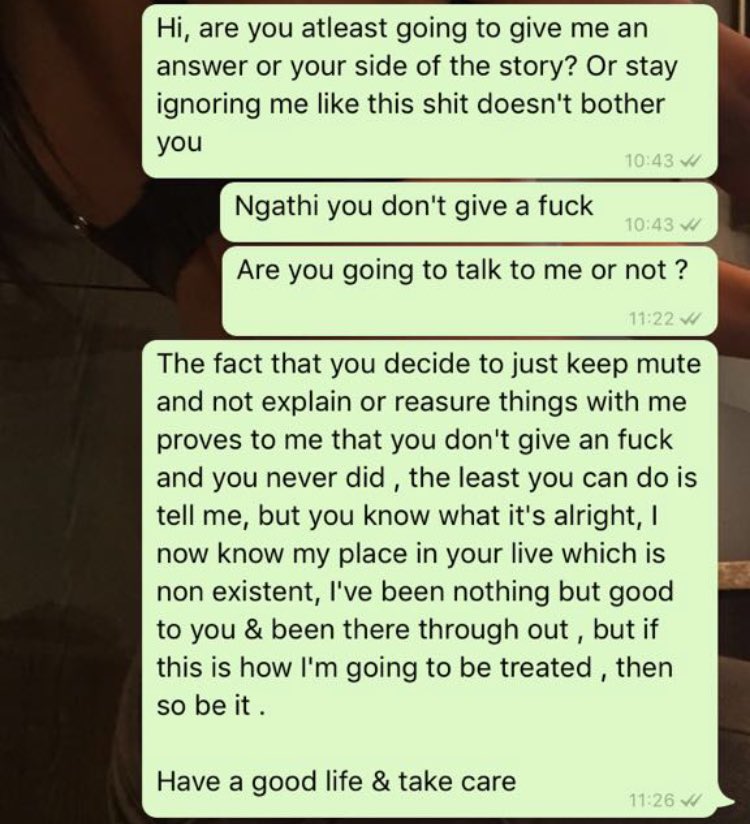 Do you know know how hurtful it is when you really need answers & the person mizes your serious chats and still be so active on other social media platforms? Yoh guys my heart😂💔
I kept on trying to reach out , but guy is mizing me. Lol I asked myself how is this guy mad at me for believing the shit that he knows he's doing? I should be the mad one here ..Eh 😩
I can't exactly remember what happened after that , but we started talking , it was bo November when we started talking cause I kind of let it go. We kind of mended things,We were kind of cool , but not really, but sharp .
During this time I'm the one running after this gent, asking him when he's seeing me, asking for attention & fast responses lol😂, everytime I asked , excuses. Lol, gent postponed seeing me for 2 months. (He lived 25-30 minutes away from me by the way)
Fast forward , Beginning of December , finally he makes time to see me, I think I went to his place we drinking chilling by the roof top, talking and shit. Lol it felt like nothing happened , like this gent didn't want to see me for two months
The topic of the Hun comes up ,he tells me that it was nothing blah blah , there was never a time he gave the Hun the idea that they were together, that they stopped talking in November. ah I believed him ( got fire strokes that night💦) & of course forgave. 😊
Next day I leave, I go home to see the fam ko Vaal, go monate, Ke Back to my Inlove bullshit 😍❤️! That evening I'm on IG explore guess what a bitch sees?? 😩
I see the Huns picture & she's in the gents bedroom . Ah vele I clicked on her picture to have a good look kanti vele She's in this bedroom . I decided to check her profile .. Guys did I not become paralyzed?😩
I see the Huns pictures , her at the gents place, not once , not twice , not thrice lol guys 😂💀😭.. Eh mos go a nyiwa mo.
I immediately text him telling him how he's such a liar, I sent him screenshots 😂💀yeses ! I was shaking.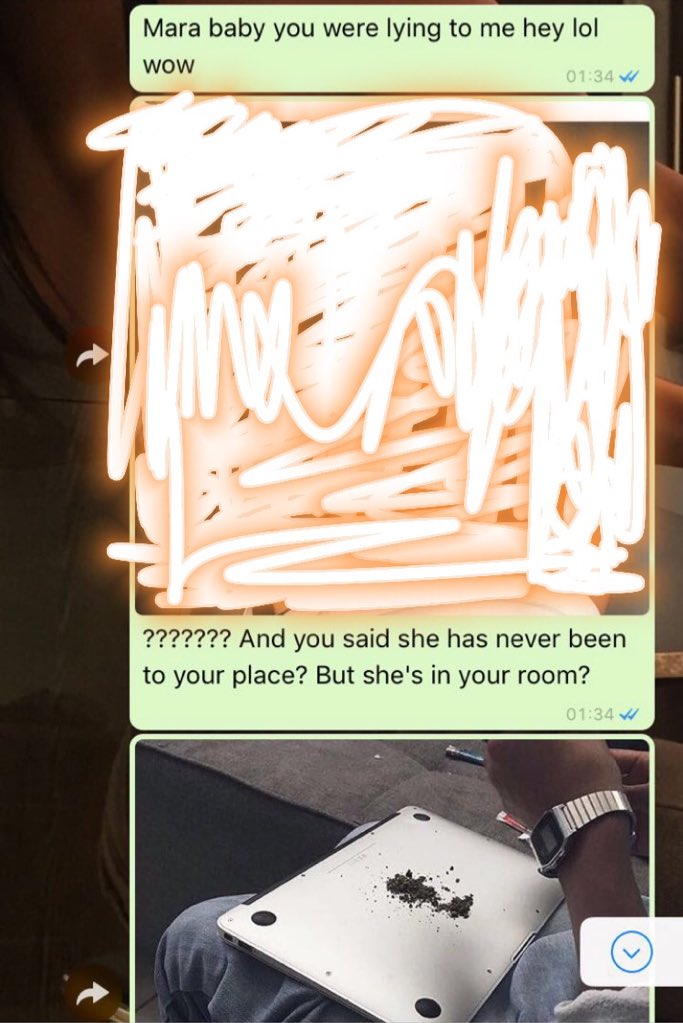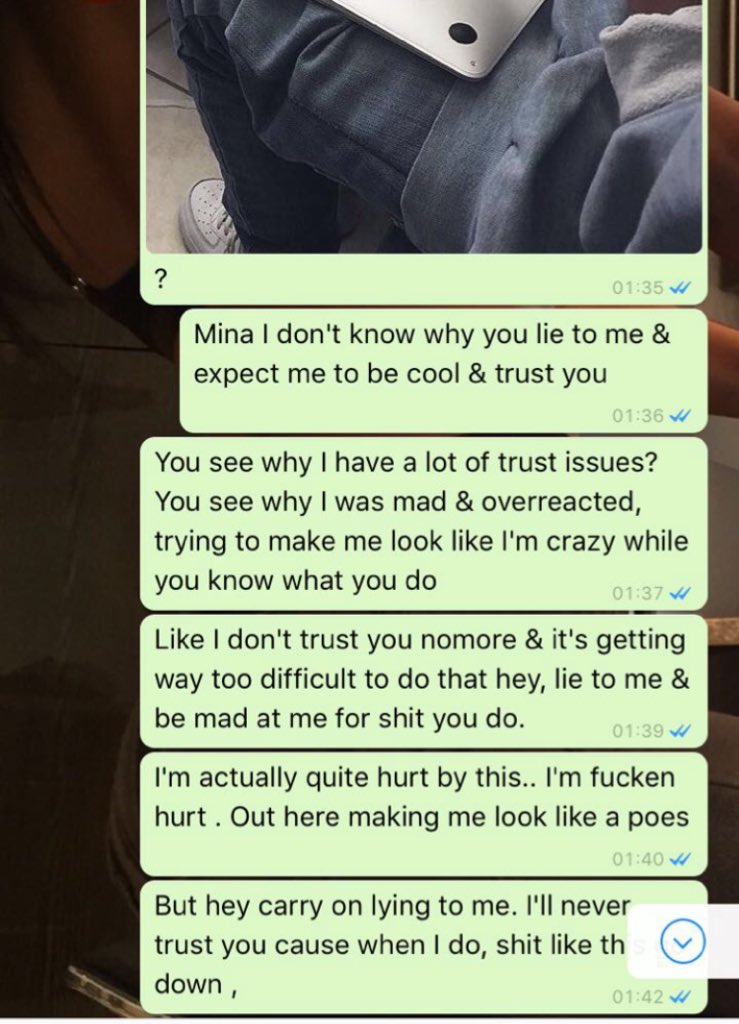 Yoh .ai😂💔💀💀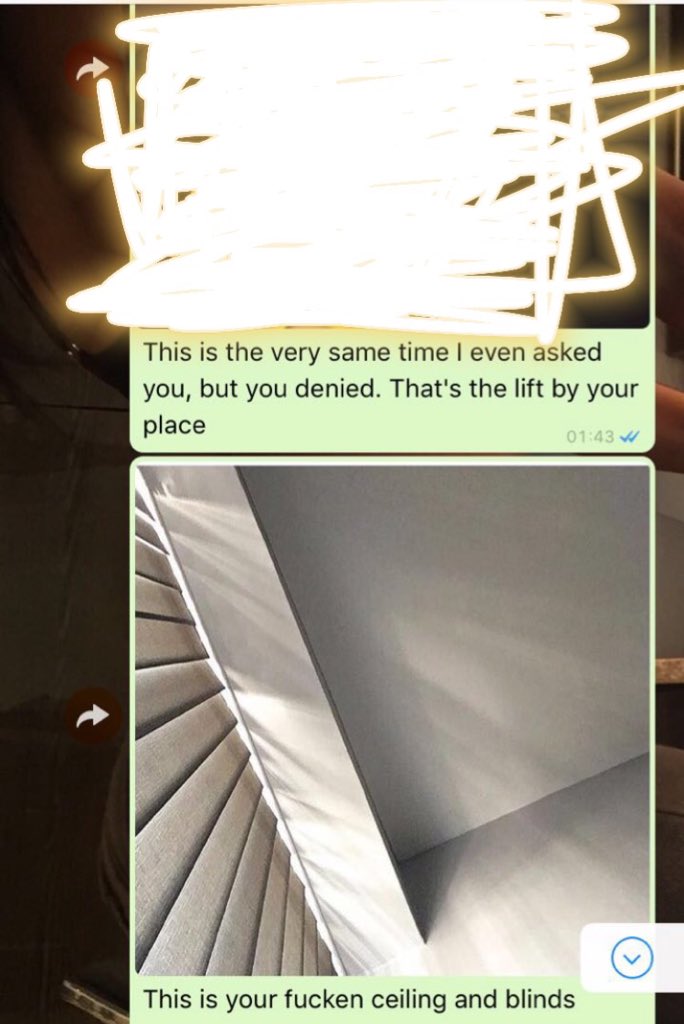 I was crying like a bitch y'all, 😂 I didn't sleep that evening wow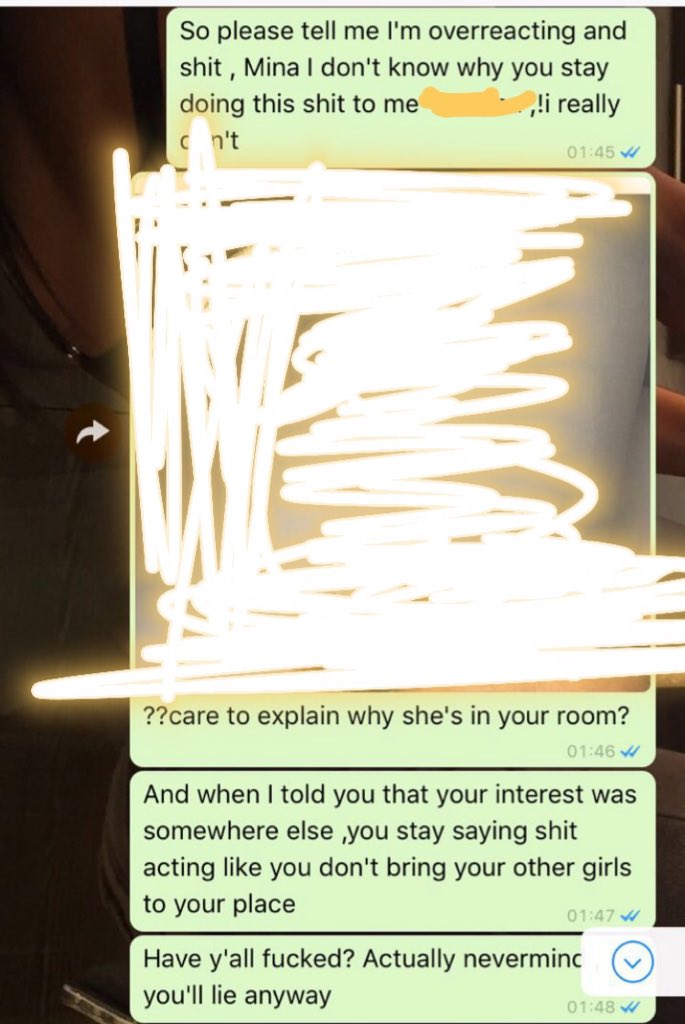 Lol this guy Shela shelas me , guys I believed him again, 😂, but I was naar the whole time yeses, I decided to let things go. I loved this gent man
A couple of days pass, I attended the
#VOOV
launch party. Vibe is nice , people looking fly , I'm okay looking nyana cause a bitch had stress 😂 but hey go monate man
I bump into some other Hun, I'll call her shorty cause she's extremely short. We kinda kicked it, & she tells me that she has a friend that really likes me blah blah in my head I'm like " oh no 🙄😩!"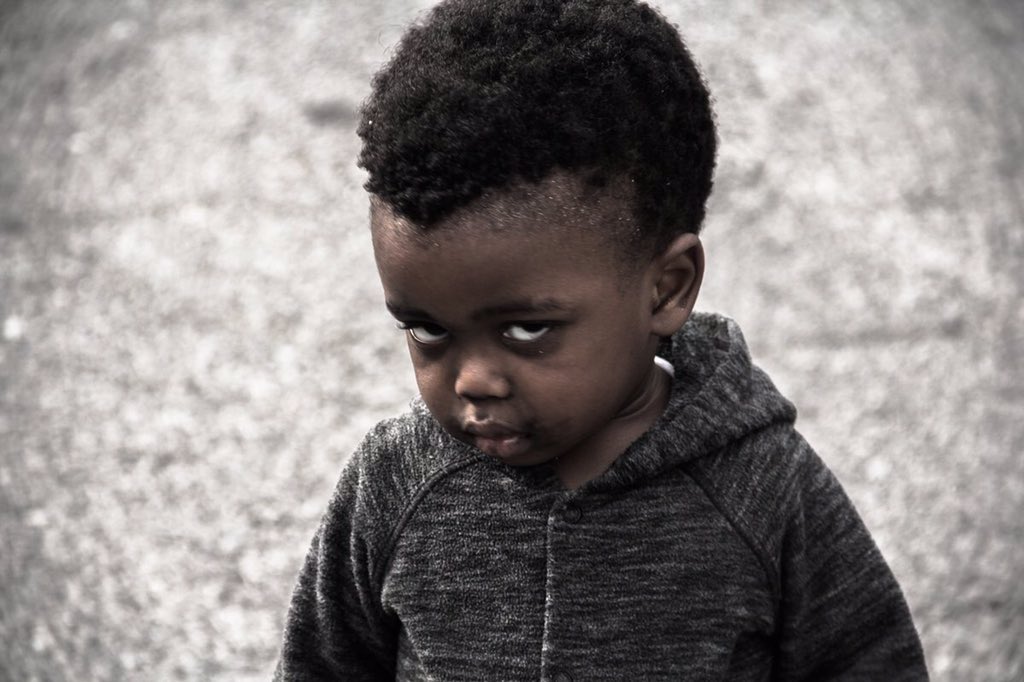 So I can't be rude and dismiss the convo, I asked to see his picture . GUYSSSS😩😍👅💦What a yeses. So me & shorty decided to take a nice picture for the gentle brother & she sent it to him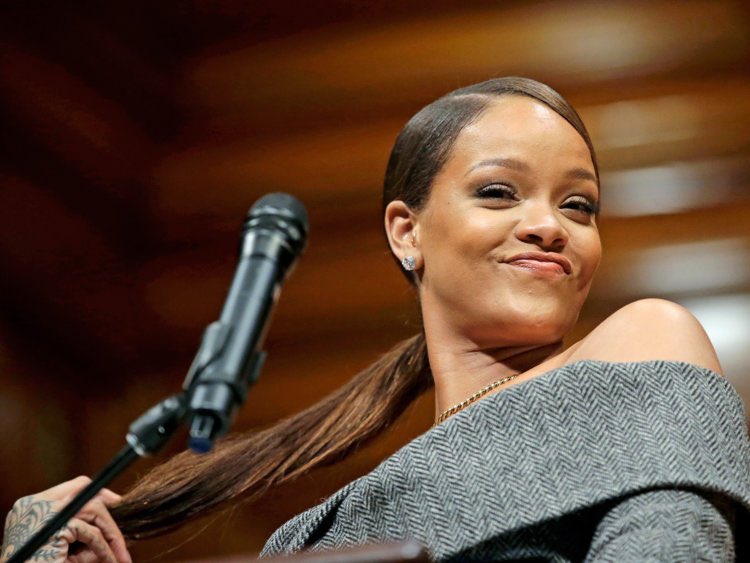 The guy, lets call him Vanilla (cause he's a white gent) asks shorty for my numbers & I agreed to her giving him my numbers. Me and vanilla started talking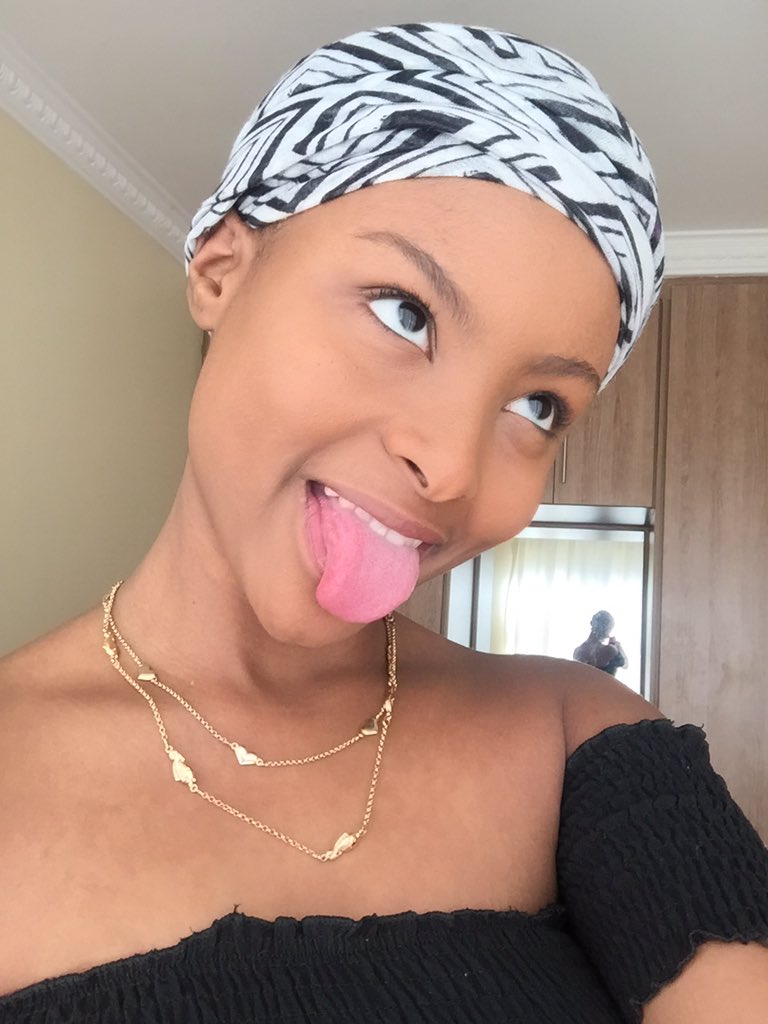 Meanwhile, I'm trying to fight for my relationship, running high & low , putting effort I wasn't receiving back, asking him to see me blah blah but dololo 😊
Finally he decided to come see me the day before my graduation, bitch was happy to see dzaddy ya know😊, even spent a couple of days together (maybe 3 days) my damn soul was happy af😁
Left & went back to edenvale cause gent told me that he had to go to Bloemfontein for business tings ( don't think he went though) didn't even bother to ask cause I was working on trust and shit
Fast forward, 2 days before i left for Limpopo , brother Vanilla texted me, telling me he wanted to see me before I left so I say okay cause there was nothing going on between us , we were friends & only had innocent convos ..
Brother vanilla drives from PTA to come see your girl, pulls up & calls me to come outside , got outside and Biiiiitttcchhh! Vanilla looked so fine (our first meet up)😩 had to behave cause we was just friends ya know.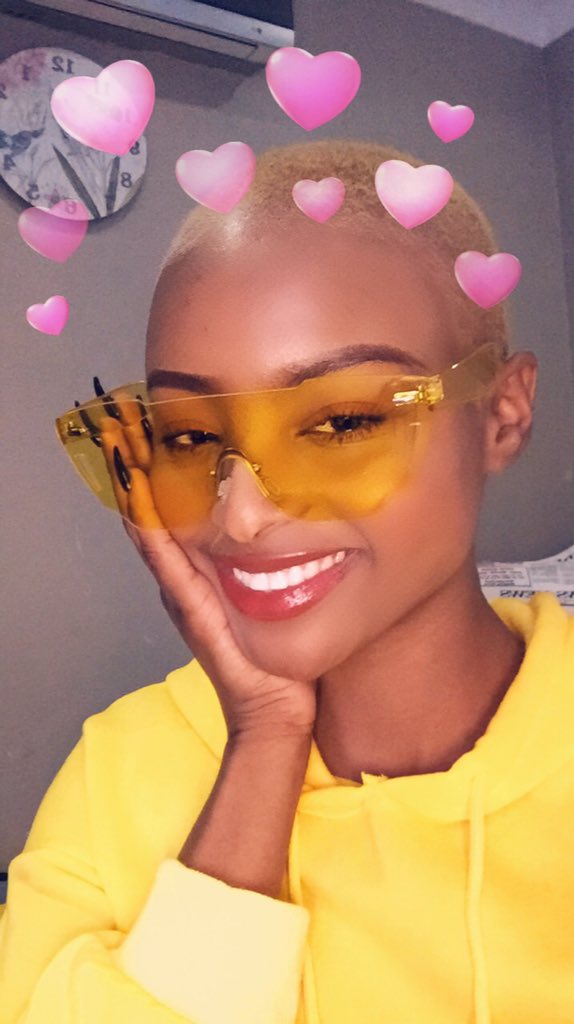 Walked towards him, we hugged, Ubrothers is smiling at me ,
yhu.ai
, I just didn't know what to do with myself. Hopped in the car , off we went to dinner.We automatically clicked. Sparks were flying 💃🏻(as friends though)
He took me home & he left, called me when he got home & we started talking , now we speaking on a daily basis, he's calling me, we texting everyday, every hour. Checking on eachother, bitch we were even telling eachother how our days went & shit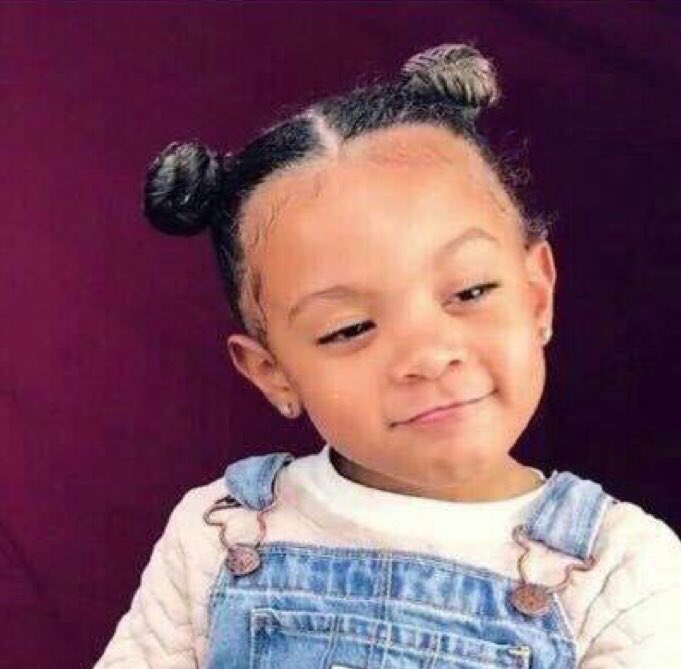 Fast forward, I went to visit my family in Limpopo for the December holidays , me & the gent are still talking here and there,but not as much as we used to (but we were still together), now I'm talking to a nigga that isn't my nigga everyday.
Me and the gent we'd go days without speaking & of course I'd complain cause we used to speak daily, but aii I wasn't feeling as sore cause brother vanilla was there
Fast forward January, I come back to JHB & brother vanilla texts me asking if he could come to me when I arrive to edenvale , girl didn't mind.
(Mind due , I called my gent that I'm coming back to JHB maybe he should come see me,but he just said safe trip & mized the rest )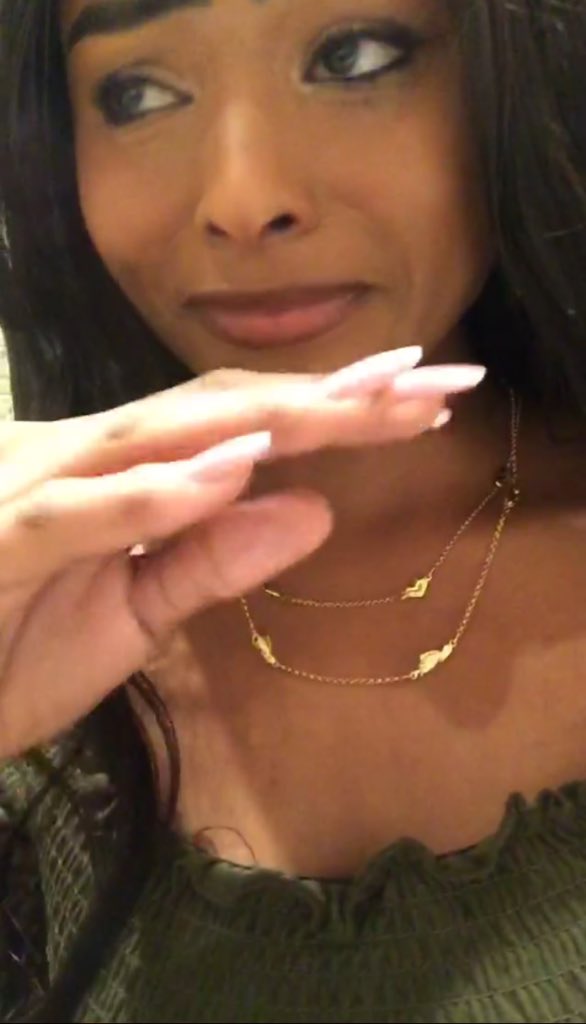 Later that evening, mr vanilla & I went to for drinks, I was so turnt cause wow I was going through the most ,we decided to go to the movies , good vibes , no physical contact but nice times.
IN THE MEAN TIME,HIBIRI.. I'm trying to talk to my gent trying to meet up the next day or some shit ,just wanted to see him cause last time I saw him was December, but no luck yii..
Suddenly mr vanilla started making plans to see me more than my boyfriend would. Aii me and mr Vanilla started chilling more then one particular evening 🐸
Mr vanilla decided to shapa me with a surprise visit, wine was flowing , convo was flowing, listing to his playlist(it was a fire playlist) ahh brothers went for the kill 😩
He kissed me, & for some reason , I didn't stop him , ah one thing led to another , next thing you know we in bed .
So now I'm kind of stressed cause a bitch just cheated 😩.. I try to tell gent that I need to see him , Mara a person isn't available. And gents birthday is coming up
So now mr vanillas birthday is also coming up (it is the day before the gents birthday) couldn't see me vanilla cause I was planning on spending the day before with my gent.
I call mr vanilla on his birthday , he was happy af, then I ordered sneakers for my gent & wanted to get him a demon jacket of our faces painted at the back, but I said let me put the jacket on hold and see how this nigga acts
Next day, I call gent to wish him happy birthday. And asked what he wanted to do for his day, gent says "I should be asking you,what you have planned for yo nigga?" I said I don't know , but I'll come by your place tonight ( I left his sneakers by my place)
Do y'all remember that thread I made when I went to his place and there were a lot of girls there? But a few of his niggas? (I'd post the video , but I deleted ) yah that was on his birthday
So a bitch gets to his place & the vibe is already getting there, he fetched me downstairs, & we went up his apartment, girls are drinking they are having a good time 😁😊
I greet everybody but only 2 girls & his homies greeted me back LOOOOL! didn't care cause i wasn't there for them . Gent gets me a drink , I start going in on the nake.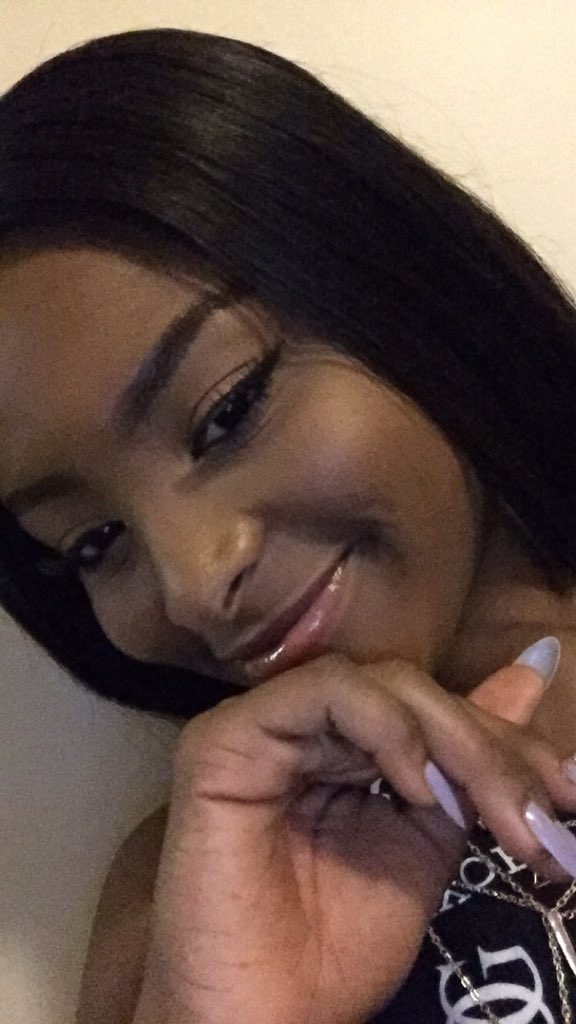 Two we go to the roof top to get food , cause that's where they braai meat. I go into some small room & gent follows me . I being the Huns topic up cause things were not making sense
I asked to see the convo between him and this Hun . And the gent couldn't show me. I go on to say that we are through if you don't show me shit .. Ahh guy doesn't want to 😩
I mize the whole thing cause it's his birthday, let me not ruin his night , we continue drinking and whatever , slept woke up the next day & his homies are playing music so loud , and I can hear that some Huns are still there ( met a good Hun there though, loretta 😊)
I let things go. Fast forward ! I tweeted this , and surprisingly the Hun that we were fighting about texted me back, then we took it to the DMs , we set the date , before you know it , we met up ..😊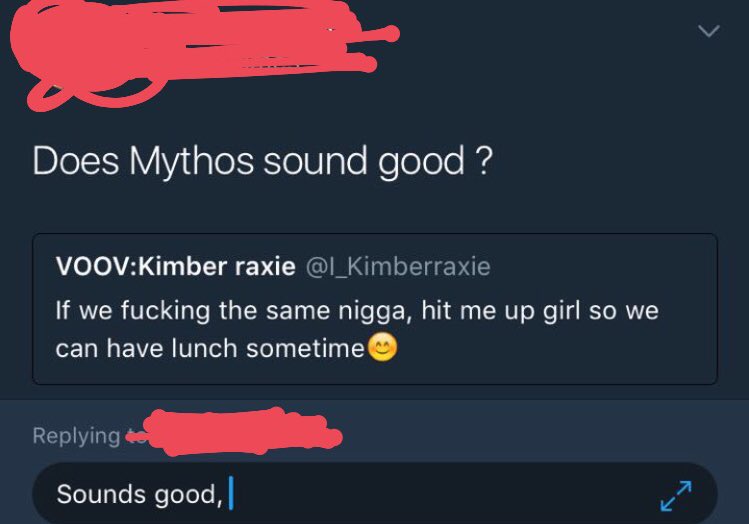 I met up with her cause I knew she wasn't going to lie & will tell me everything that the gent wouldn't tell me. So we met, the Hun is nice & very pretty too. Huns spills all the beans , y'all I was shook buy happy at the same damn time 😩
She tells me when & how they met, how he was telling her that I'm too clingy & I just don't know when to get the picture idk something along those lines .. Hebanna ! 😂💀.. So me fighting for our relationship is being clingy & territorial 😂 aii
I continued to listen , so I don't know if she knows , but I recorded our convo so I can come with evidence of he tried to lie to me . 😂.. I can't disclose everything she told me cause hey
Oh shit ! I forgot to add that on the day I met the Hun, it was our 3rd year anniversary, & I called him that morning telling him that I'll be coming to his place later after class to spend time with him. Let me tell y'all what this nigga says 😂💀
So I tell him I'm coming then he says when? Today? Ah babe , I can see you tomorrow mos, I'm like ???😳😐.. "Do you know what today is?" He says "uhh , what you mean?"😂💀
Lol I was like " dude today is our fucken 3rd year anniversary " Mina I'm thinking a nigga will make a plan lol naahhhh! 💀 he just says " I can see you tomorrow babe " I'm like "nah my guy , it's going to be useless tomorrow " 😂😂
He then says "ahh babe don't be like that" looool! Guys I was fuming , I call this nigga cause he's taking time to respond to my texts .. I then ask him " what's so important that you have to do that you'd have to miss our anniversary ?" Guess what he says?😩💀😂💔
" nah babe , I have to attend a 21st blah blah, in my head I'm thinking , 21st for who cause you're 26? 😐 aii I just said "hmm okay, enjoy " ahh babe don't be like that" my airtime even finished while we were talking , nigga didn't even bother to call me back 💀
Lol I mize , I was even having second thoughts of meeting the Hun, but after that convo, I was like "bitch we going to meet this Hun" so yah we met .
The meeting with the Hun came to an end , thanked her for the meet up, hugged her and parted ways. Mr vanilla calls me to ask if I was okay cause I wasn't texting him back
So now remember that the gent said he'll see me tomorrow? For our anniversary?Lol yah that never happened , he never even called or texted me to keep me updated, I texted him ,can't remember but I think I cussed him out..
Two days passed, still nothing , lol I went and sold those sneakers I bought him & took the cash to go out with my girls . I kept on asking myself why you running after someone who won't even run or try to make things work with you😩
Yoh I cried yeses ! My friends telling me to just leave the nigga, I wanted to Shem , but my heart couldn't take it . I just woke up the next day, and I told myself that I was single , I didn't text him trying to explain why cause I believe he knew what he did
I told myself that it was useless for me to write long ass messages to someone that would respond to that with one sentence. I was supposed to even meet my long time crush the day I was with my girls (yes Thabang you) but I couldn't cause I knew I was going to cry when we met😂💀
So I posted a video of me and Mr vanilla on IG ( was so wasted) and gent texted me if he's allowed to also do such things ..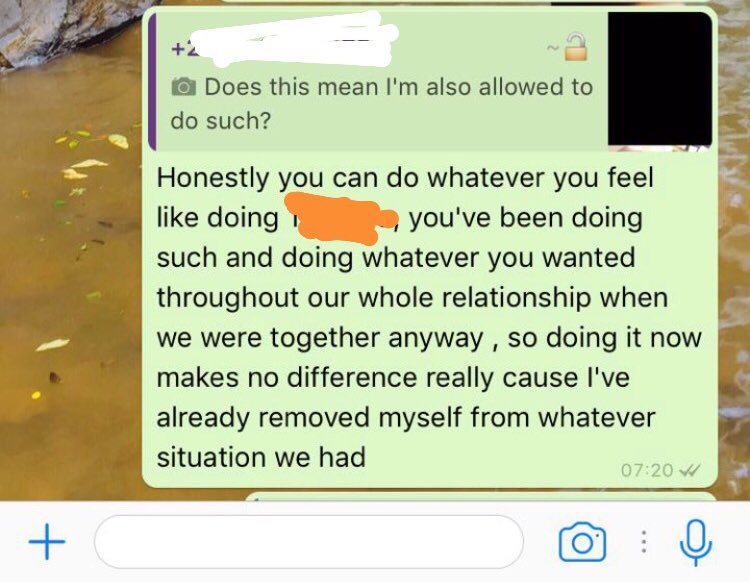 From then I don't know how gent found out , but found out about me & mr vanilla (that I slept with him) that time me and mr vanilla already stopped talking cause I didn't want to enter something without completely healing.
The gent had my head hey, yuu wow. I think he was mad if not hurt ( I doubt he was) then ahh i still ran after him telling him how sorry I was , then one day I just completely stopped trying .i guess I was just tired of it all. Yah so now I've stopped & moving on ka life 😊
Still love the nigga though, I honestly have no hard feelings . I lived and learned 😂😊
And oh ! That time when I found out about the Hun, I told him it's over ( I was mad) then two days after there was another Hun that I think they were seeing eachother or some shit . And i screengrabbed her pic from her IG and asked what she doing there and he said...
"Why does it matter to you" its not like we are together Looool! 2 days after 😂.. The girl was taking pictures at his place and I know he was the photocred😊
I mized .. Lol and during that time the was another Hun that we kept arguing about cause she was at his place more than his girlfriend was 😂..and his excuse was always "nah she's always here for my homie " 😂 yuuuu ai😂 Ke bone masepa fela 😩 okay the end ❤️