With all due respect to the design studio involved, this entire article highlights so many issues with the current state of digital design. The first being the viewpoint that Amazon needs "fixing" and that designers know better and are the ones to do it.
There isn't an industry out there that isn't afraid of Amazon, 100 million people are Prime subscribers, and they account for almost half of all ecommerce spend, but it needs "fixing" because the website isn't pretty.
"Amazon is woefully lacking when it comes to user-centered design." Tens of millions of people literally speak to Amazon Alexa everyday.
#VoiceFirst
is the essence of user-centered interaction, and Amazon has more open jobs for Alexa alone than all of Google has right now.
VoiceFirst is the future of all user-centered design. Amazon knows this, and is betting on that future. To miss this happening is to be stuck in a rapidly aging view of design thinking.
"Forrester went so far as to say that its perceived lack of humanity is an 'Achilles' heel' for Amazon, a competitive vulnerability in its seemingly untouchable empire." This viewpoint seems almost laughable. And it gets worse by suggesting that what Amazon needs is...
...human curation! From "media companies and influencers." My four year old daughter thinks of Alexa as part of the family, and this studio is suggesting that product recommendations from a celebrity is the way to make Amazon "more human."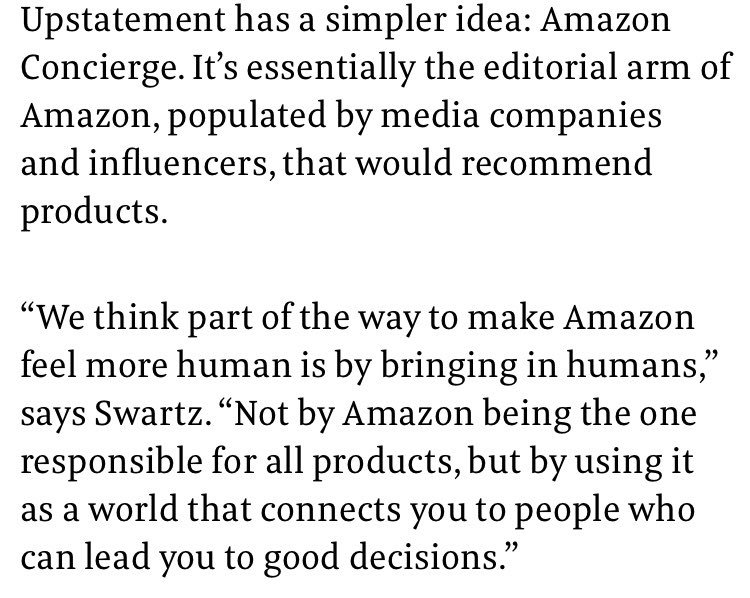 Another suggestion this studio invented: better search! Amazon already supports this type of search. And if you think the future of search is typing more keywords words into the white box, ask yourself why every large tech company is pouring billions into Voice.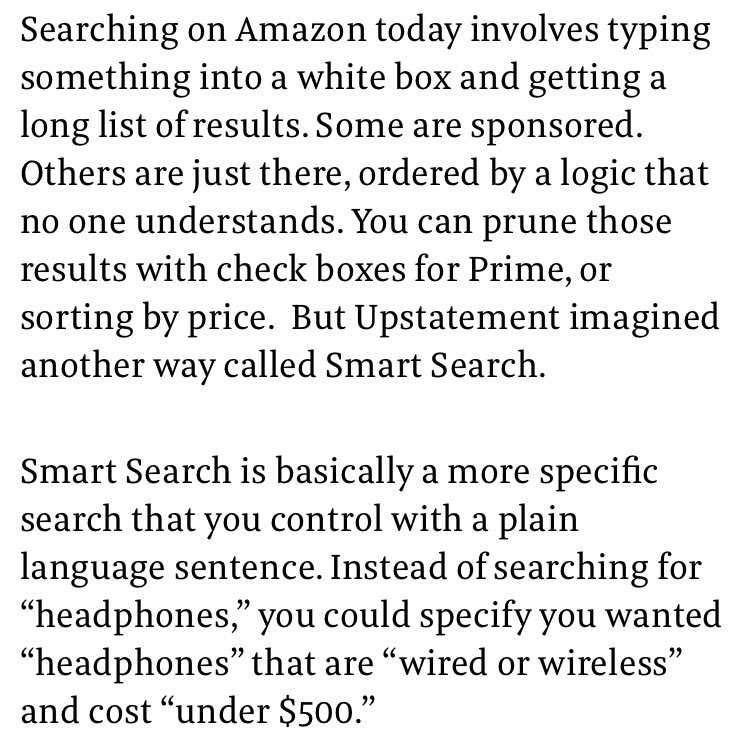 The digital world is changing fast, and the design community needs to continue to evolve. Amazon both sees where things are headed, and is actively steering it in that direction. Designers who miss this risk losing the seat at the table design has so rightfully earned. /end